We are Wellington | On to Berklee College of Music, Linda '21
If you are seeking a career in contemporary music, Berklee College of Music is likely at the top of your list. The school's list of alumni is nothing short of impressive, with legendary producer Quincy Jones, singer-songwriter Wang Yuan, Oscar-winning film score composer Howard Shore, actress and cello prodigy Ouyang Nana and jazz pianist Keith Jarrett to name just a few. More than 300 Grammys and 100 Latin Grammys have gone to Berklee graduates. A growing number are winning Tonys and Oscars, too. The school also marks a turning point in year 13 pupil Linda's career considerations, and she has recently been accepted at this prestigious institution to pursue a degree in Music Technology. Congratulations, Linda!
Our university guidance programme's mission is to see our pupils through to such achievements. As early as year 9 we begin helping them cultivate the attributes that the world's top universities look for in applicants. By the time they begin the application process, they are equipped with all the tools needed to pursue the higher education they deserve. But getting accepted at a great school ultimately comes down to our pupils' hard work and dedication.
Linda has, without a doubt, put in the hours to achieve this honour. Vera Mitford-Beran, Wellington's director of academic music says, "Linda is an incredibly engaging pianist with a burning passion to interpret music of all styles to the highest level, and she works relentlessly to achieve her musical goals. She has the potential to go far as a young musician, and it has been an absolute pleasure to get to coach her a little bit on her musical journey. One day, when she becomes famous, we will be very proud to call ourselves her 'old music teachers' at Wellington."
Why did you choose Berklee?
I was first introduced to this five-week intensive summer camp at Berklee. I play the piano, and I was still pursuing classical music at the time. But when I went to Berklee, that was my first glimpse of jazz and contemporary music. I was impressed with the diversity and the social network I was able to build while there. I got to collaborate with people from around the world — India, Italy, Hungary — and made new friends. Another reason was just the impressive list of Berklee alumni in the music world — celebrities like Wang Yuan, bands like Imagine Dragons and the film score composer Wang Yao. I also just loved Boston. I love the sunsets and how artistic the city is.
Berklee is a music school. Are there different entry requirements?
When I was applying, I was already applying for USC, Michigan and NYU, so I had already taken the SAT and the TOEFL. But Berklee does not require essays or standardised test scores like other universities do. Instead, they conduct a rigorous interview session. The interview has two components. One involves answering questions and the other involves a musical performance. For the performance portion, it is better if you can present an original composition. I started writing one for piano last August. It was a challenge balancing technicality with musicality. But I was also fortunate to connect with some Berklee alumni who gave me some mock preparation sessions and offered feedback regularly.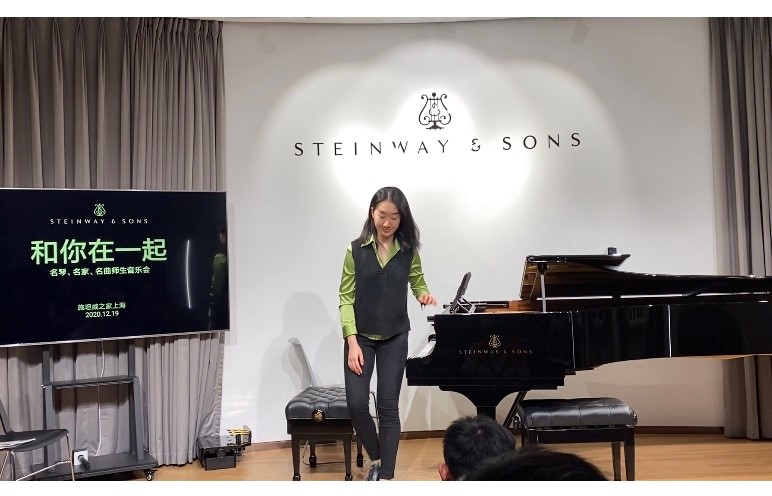 What inspired the composition?
I took inspiration from Japanese film music and combined it with minimalism and pop music. It was based on the film Ladybird, about coming of age and how the main character develops a sense of realisation. I enjoyed working on it. Sometimes, I would work on a section for eight to 10 hours only to realise that it did not work. Then I would delete the whole thing and start again.
Given the unique times we are living in, how was the interview conducted?
The interview was on Zoom. We just talked with the professors and we demonstrated our abilities. For the performance part, I learned how to use the microphones and set them up on the piano myself. I kept checking the Wi-Fi again and again because I was so afraid that the signal would cut out.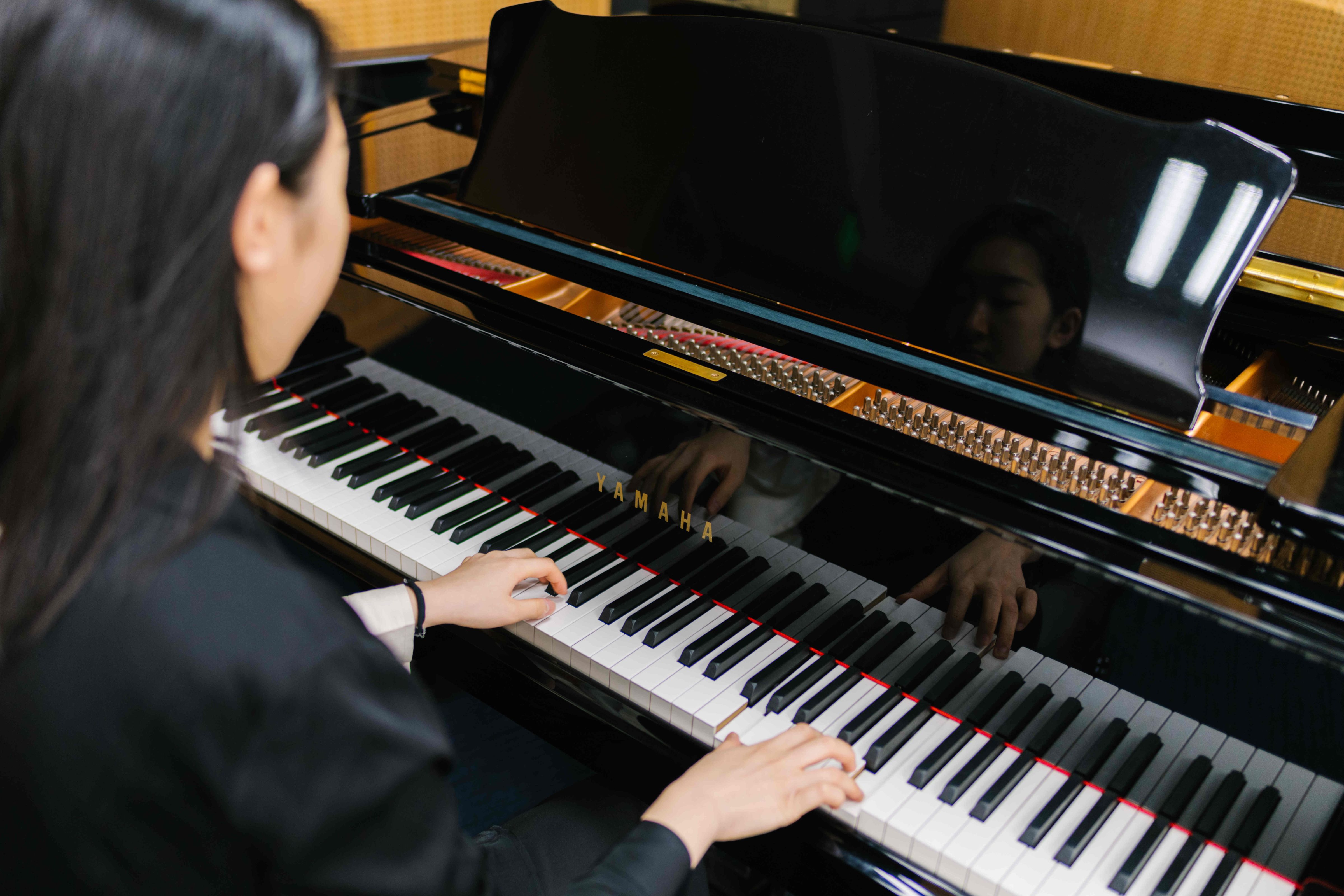 Where do you see a degree in Music Technology taking you?
I want to be a music producer. I like the idea of being able to express myself however I want and constructing my own world.
How did the Wellington experience prepare you for the university applications process?
I have Wellington to thank for learning about contemporary music. My previous school's music programme was based more on classical music. I love that I have friends here who I can jam with. In fact, we have a jazz band that toured in 2019 for the JZ Festival. The diversity of perspectives here has also helped shape who I am. I have friends here with aspirations to become chemists, pilots, lawyers. They are so insightful and inspiring. IB, of course, helped me to exercise my resilience and become more organised. Also, I am a native Chinese speaker, so simply being here has helped me hone my English skills. Longer-term, I am confident that the academic foundation I have built here will make things easier when I move on to the academic curriculum at Berklee.
More immediately, the university guidance team were great. Mr Beard helped me to outline and analyse what I would need to include in the supplementary essays I wrote for all the schools I applied to. This helped me to organise my thoughts, which ultimately benefitted me in my interviews with Berklee, too.
Is there anything about Berklee that intimidates you?
Sure. During the summer school programme, I met a lot of brilliant musicians who were already fairly well accomplished for their age, and I felt like I was a little bit behind in my skills. It was overwhelming. I will still face that when I go to Berklee, but the best thing is to just compare myself with myself as a musician, not with other people.
What are you looking forward to when you start at Berklee next year?
I made a lot of good friends in that five-week summer program, so I am looking forward to seeing them again. I have already met some professors there that I am looking forward to working with as well. They challenged me a lot in those five weeks and I hope to be challenged some more. But at the same time, the professors are so nice and so welcoming.
What advice do you have for anyone applying to university next year?
Do not think about whether or not you will get in. Do not set limitations on yourself. Just apply for schools; you will surprise yourself. Be organised; do not procrastinate. Be sure to get enough sleep. Do not be too hard on yourself.