Overview
Sport plays an integral role in Wellington's co-curricular offerings. We passionately believe that sport is for all and aim to provide every pupil with a sense of fulfilment and pride in their sporting accomplishments. We encourage mass participation and provide a range of recreational and competitive opportunities that support the highest level of engagement and achievement possible for each pupil.
Our competitive sports programme feeds into local, regional and international conferences, including CISSA, SISAC, ACAMIS, FOBISIA, SIYSOL and SSL. These cover a multitude of sports open to all ages and genders. Our schedule is seasonal, as dictated by our sporting associations, but we also run strong year-long football and swimming programmes.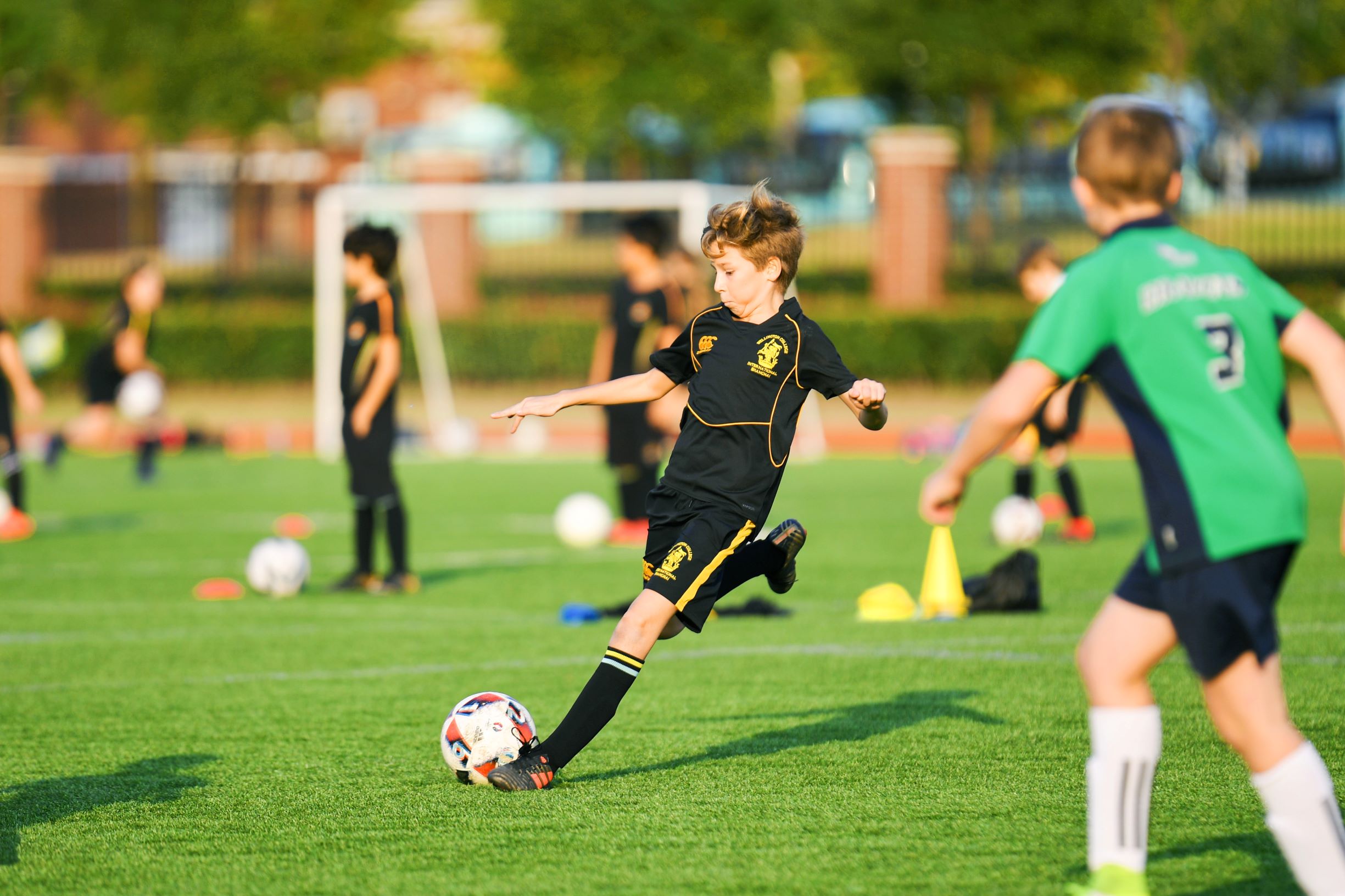 We have a close relationship with the professional franchise Olympic Lyonnais, who provide coaches for our football programme and manage our teams in the local SIYSOL league. Our head of football manages the programme and ensures that our curriculum provision meets the needs and aspirations of all of our pupils.
Our swimming programme is structured to meet the needs of all our pupils regardless of ability. It features different squads, ranging from Development to Performance. Each squad is managed by a lead coach and trains regularly with clear expectations for commitment and participation. Our swimmers compete regularly in the Shanghai Swim League (SSL), as well as other local, national and international competitions.
PE is integral to our curriculum and mandatory for all pupils up to year 9. Our PE curriculum covers a wide variety of physical activities utilising our staff expertise and our excellent facilities. Instruction emphasises both personal development and skill acquisition, with an understanding that pupils must move to learn and learn to move.