Summer Holidays Reading List | Years 6 and up
It's that time of year again! With the summer holidays upon us, now is the time to pencil in some serious reading for pleasure and relaxation. No matter what genres you are into, whether you want to tread familiar paths or strike out and explore new literary lands, our librarian Mrs Jacobi has just the book (or several) to recommend.
Years 6 – 8 reading suggestions
Ghost Boys
by Jewell Parker Rhodes
ALIVE - Twelve-year-old Jerome doesn't get into trouble. He goes to school. He does his homework. He takes care of his little sister. Then Jerome is shot by a police officer who mistakes his toy gun for a real threat. DEAD - As a ghost, watching his family trying to cope with his death, Jerome begins to notice other ghost boys. Each boy has a story and they all have something in common. Bit by bit, Jerome begins to understand what really happened - not just to him, but to all the ghost boys.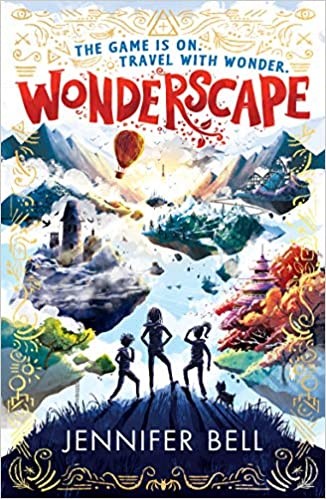 Wonderscape
by Jennifer Bell
When Arthur, Ren and Cecily investigate a mysterious explosion on their way to school, they find themselves trapped aboard The Principia – a scientific research ship sailing through hazardous waters, captained by one Isaac Newton. Lost in the year 2473 in the Wonderscape, an epic in-reality adventure game, they must call on the help of some unlikely historical heroes, to play their way home before time runs out.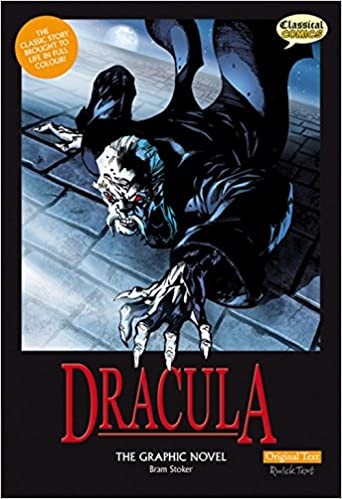 Dracula by Bram Stoker
– Graphic version
This is the classic novel brought to life in full colour! Bram Stoker's gothic masterpiece was first published in 1897, and has spawned so many classic films, all based on the character he invented when Queen Victoria was on the throne.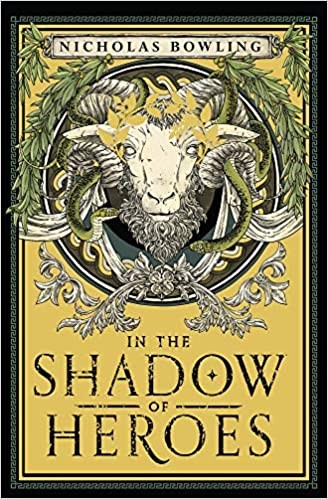 In the Shadow of Heroes
by Nicholas Bowling
Fourteen-year-old Cadmus has been scholar Tullus's slave since he was a baby - his master is the only family he knows. But when Tullus disappears and a taciturn slave called Tog - formerly a British princess - arrives with a secret message, Cadmus's life is turned upside down. The pair follow a trail that leads to Emperor Nero himself, and his crazed determination to possess the Golden Fleece of Greek mythology. This madcap quest will push Cadmus to the edge of the Roman Empire - and reveal unexpected truths about his past ...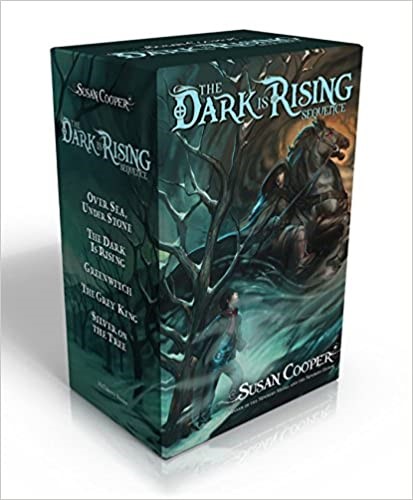 The Dark is Rising sequence
by Susan Cooper
Will Stanton's ordinary life is shattered with the dreadful revelation that the Dark--the source of all evil--is rising in its last and greatest bid to control the world. He finds that he is no ordinary boy, but the last-born of the Old Ones, immortals dedicated to keeping mankind free from the Dark. Soon Will is swept up in the great battle, along with his ageless master, Merriman; the three Drew children, who are mortal but have their own vital part to play; and a strange boy named Bran. These six fight fear and death in a quest through time and space interwoven with the most ancient myths of the islands of Britain--until, at last, Will and Bran find the weapon that will ultimately vanquish the Dark.
That Time I got Kidnapped
by Tom Mitchell
Fourteen-year-old Jacob is thrilled when he wins the chance to feature in the next Marvel movie, shooting in Hollywood. But after missing his connecting flight in Chicago, he tries to complete the journey by Greyhound bus – and there he meets Jennifer. Jennifer is an American teenager on the run with a mysterious package she's guarding with her life – and an enigmatic figure known only as 'the Cowboy' is hot on her heels.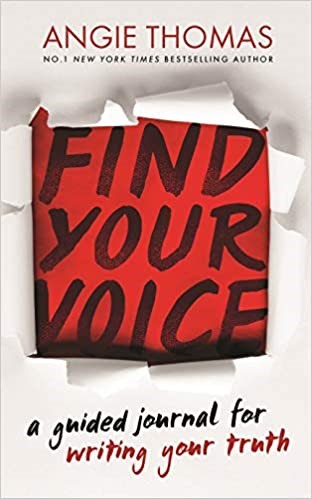 Find Your Voice
by Angie Thomas
Bestselling, award-winning author Angie Thomas brings her talents to this essential creative writing journal. From initial idea to finished draft, Angie shares her thoughts, advice and best practices on developing a true-to-you writing project. Packed full of step-by-step tips, writing prompts and exercises – start creating.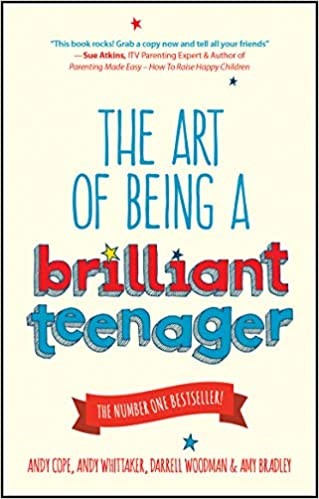 The Art of Being a Brilliant Teenager
by Andy Cope
Don't be a cliché. Don't stay in your bedroom grunting and grumbling. How about getting motivated, energized and start making a difference?! The Art of Being A Brilliant Teenager teaches you how to become your very best self—and how to figure out who that is, exactly.
The Book of Dust (1 & 2)
by Philip Pullman.
The prequels to The Northern Lights Trilogy. La Belle Sauvage (1) Malcolm Polstead's Oxford life has been one of routine, ordinary even. He is happiest playing with his daemon, Asta, in their canoe, La Belle Sauvage. But now as the rain builds, the world around Malcolm and Asta it seems is set to become increasingly far from ordinary. Finding himself linked to a baby by the name of Lyra Belacqua, Malcolm is forced to undertake the challenge of his life and to make a dangerous journey that will change him and Lyra for ever. The Secret Commonwealth (2) The second volume of Philip Pullman's The Book of Dust sees Lyra, now twenty years old, and her daemon Pantalaimon, forced to navigate their relationship in a way they could never have imagined, and drawn into the complex and dangerous factions of a world that they had no idea existed. Pulled along on his own journey too is Malcolm; once a boy with a boat and a mission to save a baby from the flood, now a man with a strong sense of duty and a desire to do what is right.
Years 9 – 13 reading suggestions
We are Blood and Thunder
by Kesia Lupo
In a city where magic is feared and the dead are worshipped, life is overshadowed by a powerful and devastating storm cloud. One young woman is running for her life. Another is trying to return home. Both are looking for a place where they belong. But what Lena and Constance don't realise is that the storm cloud binds them. Without it, neither can get what she desires.
The Enigma Game
by Elizabeth Wein
Louisa Adair, newly orphaned and shunned for her mixed-race heritage, has come here to the edge of the world to look after an old lady with a dark past. Jamie Beaufort-Stuart is a flight lieutenant whose squadron is posted to the airfield over winter. Ellen McEwan is a young woman held hostage by the German pilot who lands at Windyedge one wild stormy night carrying a terrible secret. Three young people desperate to make a difference in a war that has decimated their families, friends and country. When the means to change the course of history falls into their hands, how will they use it? And when the enemy comes looking for them, who will have the courage to strike back?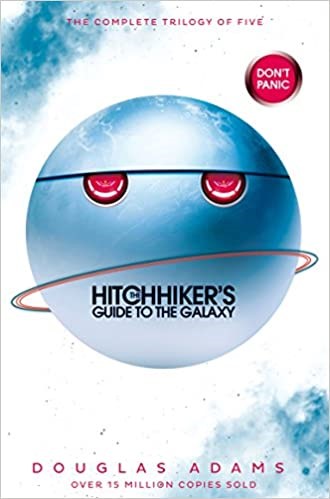 The Hitchhiker's Guide to the Galaxy
by Douglas Adams
It's an ordinary Thursday lunchtime for Arthur Dent until his house gets demolished. The Earth follows shortly afterwards to make way for a new hyperspace express route, and his best friend has just announced that he's an alien. At this moment, they're hurtling through space with nothing but their towels and an innocuous-looking book inscribed, in large friendly letters, with the words: DON'T PANIC. The weekend has only just begun...
The Ballard of Songbirds and Snakes
by Suzanne Collins
It is the morning of the reaping that will kick off the tenth annual Hunger Games. In the Capitol, eighteen-year-old Coriolanus Snow is preparing for his one shot at glory as a mentor in the Games. The once-mighty house of Snow has fallen on hard times, its fate hanging on the slender chance that Coriolanus will be able to outcharm, outwit, and outmanoeuvre his fellow students to mentor the winning tribute.
Numbers
by Rachel Ward
Since her mother's death, fifteen-year-old Jem has kept a secret. When her eyes meet someone else's, a number pops into her head - the date on which they will die. Knowing that nothing lasts forever, Jem avoids relationships, but when she meets a boy called Spider, and they plan a day out together, her life takes a new twist. Waiting for the London Eye, she sees everyone in the queue has the same number - something terrible is going to happen.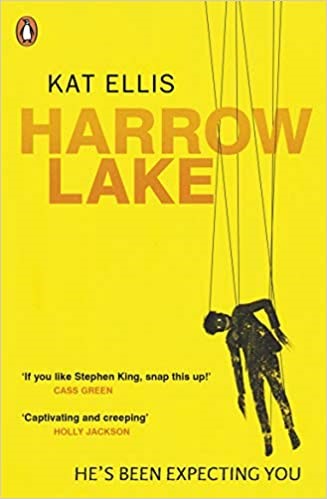 Harrow Lake
by Kat Ellis
Lola Nox is the daughter of a celebrated horror filmmaker - she thinks nothing can scare her. But when her father is brutally attacked in their New York apartment, she's swiftly packed off to live with a grandmother she's never met in Harrow Lake, the eerie town where her father's most iconic horror movie was shot. The locals are weirdly obsessed with the film that put their town on the map - and there are strange disappearances, which the police seem determined to explain away.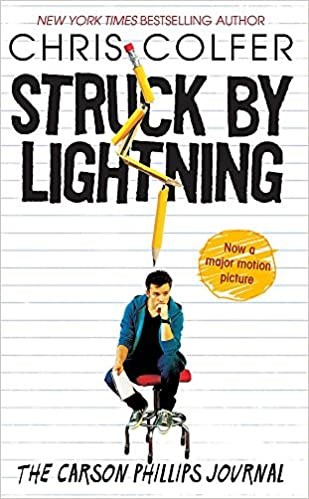 Struck by Lightning
by Chris Colfer
Struck by Lightning: The Carson Phillips Journal follows the story of outcast high school senior Carson Phillips who blackmails the most popular students into contributing to his literary journal to bolster his college application; his goal in life is to get into Northwestern and eventually become the editor of The New Yorker. At once laugh-out-loud funny, deliciously dark, and remarkably smart, Struck by Lightning unearths the dirt that lies just below the surface of high school.
Solitaire
by Alice Osman
My name is Tori Spring. I like to sleep and I like to blog. Last year – before all that stuff with Charlie and before I had to face the harsh realities of A-Levels and university applications and the fact that one day I really will have to start talking to people – I had friends. Things were very different, I guess, but that's all over now. Now there's Solitaire. And Michael Holden. I don't know what Solitaire are trying to do, and I don't care about Michael Holden. I really don't.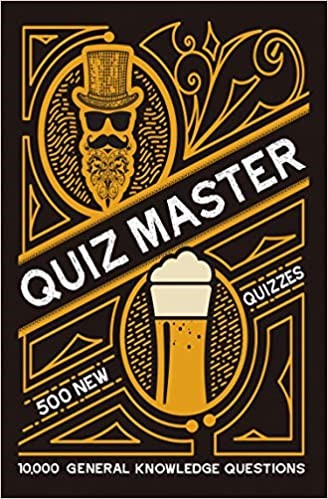 Quiz Master
by Collins Puzzles
With 10,000 questions arranged in easy, medium and difficult categories, you can set the pace as quiz master for your friends and family, or pit yourself against the Collins Quiz Master in a battle of wits. Q: What's inside this book? A: 500 quizzes covering everything from pop stars to death stars. Each round is a mixture of themes and potluck, with the questions heading from friendly teasers to ones that will scramble even an egghead's brains.
Adult reading suggestions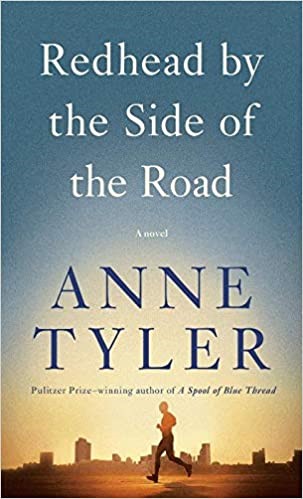 Redhead by the Side of the Road
by Anne Tyler
Micah Mortimer is a creature of habit. A self-employed tech expert, superintendent of his Baltimore apartment building, cautious to a fault behind the steering wheel, he seems content leading a steady, circumscribed life. But one day his routines are blown apart when his woman friend (he refuses to call anyone in her late thirties a girlfriend) tells him she's facing eviction, and a teenager shows up at Micah's door claiming to be his son. These surprises, and the ways they throw Micah's meticulously organized life off-kilter, risk changing him forever. An intimate look into the heart and mind of a man who finds those around him just out of reach, and a funny, joyful, deeply compassionate story about seeing the world through new eyes, Redhead by the Side of the Road is a triumph, filled with Anne Tyler's signature wit and gimlet-eyed observation.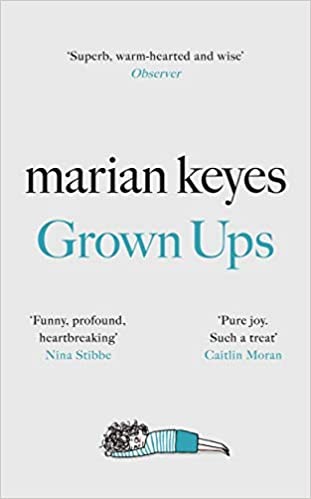 Grown Ups
by Marian Keyes
They're a glamorous family, the Caseys. Johnny Casey, his two brothers Ed and Liam, their beautiful, talented wives and all their kids spend a lot of time together - birthday parties, anniversary celebrations, weekends away. And they're a happy family. Johnny's wife, Jessie - who has the most money - insists on it. Under the surface, though, conditions are murkier. While some people clash, other people like each other far too much. Everything stays under control until Ed's wife Cara gets a concussion and can't keep her thoughts to herself. One careless remark at Johnny's birthday party, with the entire family present, starts Cara spilling out all their secrets. In the subsequent unravelling, every one of the adults finds themselves wondering if it's time - finally - to grow up?
The Mystery of Henri Pick
by David Foenkinos
In the small town of Crozon in Brittany, a library houses manuscripts that were rejected for publication: the faded dreams of aspiring writers. Visiting while on holiday, young editor Delphine Despero is thrilled to discover a novel so powerful that she feels compelled to bring it back to Paris to publish it. The book is a sensation, prompting fevered interest in the identity of its author - apparently one Henri Pick, a now-deceased pizza chef from Crozon. Sceptics cry that the whole thing is a hoax: how could this man have written such a masterpiece? An obstinate journalist, Jean-Michel Rouche, heads to Brittany to investigate. By turns funny and moving, The Mystery of Henri Pick is a fast-paced comic mystery enriched by a deep love of books - and of the authors who write them.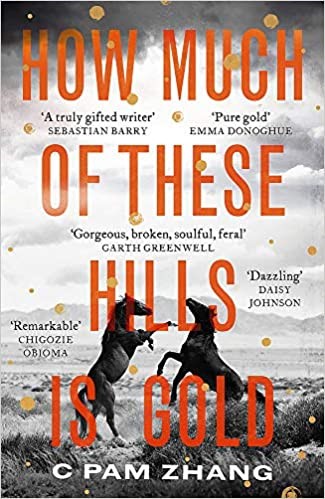 How Much of These Hills is Gold
by C Pam Zhang
Ba dies in the night, Ma is already gone. Lucy and Sam, twelve and eleven, are suddenly alone and on the run. With their father's body on their backs, they roam an unforgiving landscape dotted with giant buffalo bones and tiger paw prints, searching for a place to give him a proper burial. How Much of These Hills is Gold is a sweeping adventure tale, an unforgettable sibling story and a remarkable novel about a family bound and divided by its memories.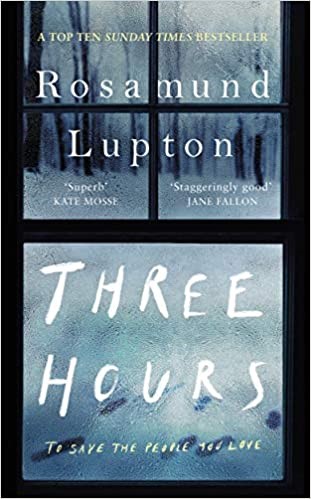 Three Hours
by Rosamund Lupton
In rural Somerset in the middle of a blizzard, the unthinkable happens: a school is under siege. Children and teachers barricade themselves into classrooms, the library, the theatre. The headmaster lies wounded in the library, unable to help his trapped students and staff. Outside, a police psychiatrist must identify the gunmen, while parents gather desperate for news. In three intense hours, all must find the courage to stand up to evil and save the people they love.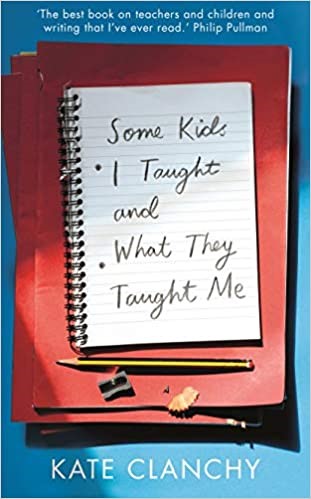 Some Kids I Taught and What They Taught Me
by Kate Clanchy
Kate Clanchy wants to change the world and thinks school is an excellent place to do it. She invites you to meet some of the kids she has taught in her thirty-year career. Join her as she explains everything about sex to a classroom of thirteen-year-olds. As she works in the school 'Inclusion Unit', trying to improve the fortunes of kids excluded from regular lessons because of their terrifying power to end learning in an instant. Or as she nurtures her multicultural poetry group, full of migrants and refugees, watches them find their voice and produce work of heartbreaking brilliance. While Clanchy doesn't deny stinging humiliations or hide painful accidents, she celebrates this most creative, passionate and practically useful of jobs. Teaching today is all too often demeaned, diminished and drastically under-resourced. Some Kids I Taught and What They Taught Me will show you why it shouldn't be.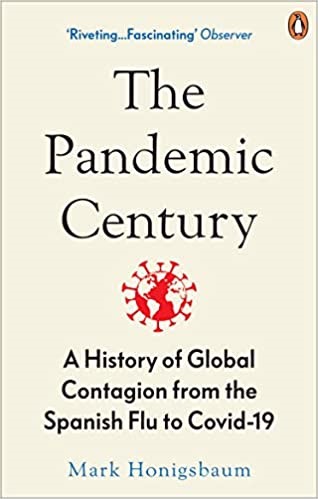 The Pandemic Century
by Mark Honigsbaum
Yikes! In The Pandemic Century, Mark Honigsbaum chronicles 100 years of history in 10 outbreaks. Bringing us right up to date with a new chapter on COVID-19, this fast-paced, critically-acclaimed book combines science history, medical sociology and thrilling front-line reportage to deliver the story of our times. As we meet dedicated disease detectives, obstructive public health officials, and gifted scientists often blinded by their own expertise, we come face to face with the brilliance and medical hubris shaping both the frontier of science – and the future of humanity's survival.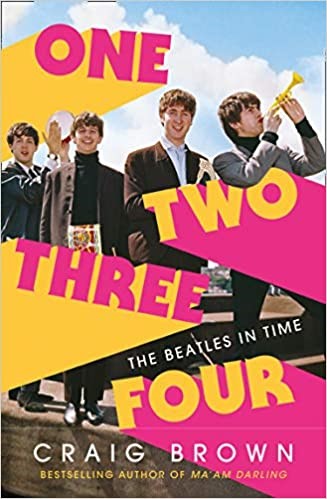 One Two Three Four
by Craig Brown
One Two Three Four traces the chance fusion of the four key elements that made up The Beatles: fire (John), water (Paul), air (George) and earth (Ringo). It also tells the bizarre and often unfortunate tales of the disparate and colourful people within their orbit, among them Fred Lennon, Yoko Ono, the Maharishi, Aunt Mimi, Helen Shapiro, the con artist Magic Alex, Phil Spector, their psychedelic dentist John Riley and their failed nemesis, Det Sgt Norman Pilcher. From the bestselling author of Ma'am Darling comes a kaleidoscopic mixture of history, etymology, diaries, autobiography, fan letters, essays, parallel lives, party lists, charts, interviews, announcements and stories. One Two Three Four joyfully echoes the frenetic hurly-burly of an era.
NVK
by Temple Drake
One night in 2012, Zhang Guo Xing takes a group of European clients to a fashionable high-end nightclub in Shanghai. While there, he meets a strikingly beautiful young Finnish woman called Naemi Vieno Kuusela. The physical attraction between them proves irresistible, and they embark on an intoxicating affair. But Naemi is not what she appears to be... To Zhang's surprise, she veers between passion and wariness, conducting the relationship entirely on her own terms. He feels compelled to find out more about her, and is swiftly drawn into a web of intrigue, mystery, and horror. Is she a ghost? A demon? Do the living dead walk the streets of twenty-first century Shanghai?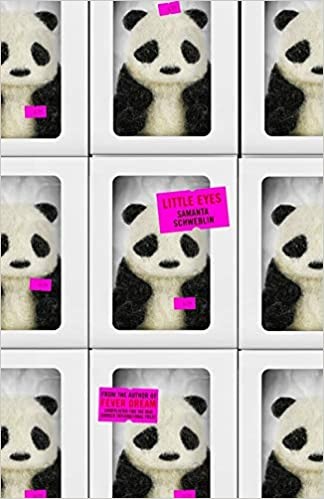 Little Eyes
by Samantha Schweblin
They've infiltrated homes in Hong Kong, shops in Vancouver, the streets of Sierra Leone, town squares of Oaxaca, schools in Tel Aviv, bedrooms in Indiana. They're not pets, nor ghosts, nor robots. They're real people, but how can a person living in Berlin walk freely through the living room of someone in Sydney? How can someone in Bangkok have breakfast with your children in Buenos Aires, without you knowing? Especially when these people are completely anonymous, unknown, untraceable. The characters in Samanta Schweblin's wildly imaginative new novel, Little Eyes, reveal the beauty of connection between far-flung souls but they also expose the ugly truth of our increasingly linked world. Trusting strangers can lead to unexpected love, playful encounters and marvellous adventures, but what if it can also pave the way for unimaginable terror? Schweblin has created a dark and complex world that is both familiar but also strangely unsettling, because it's our present and we're living it, we just don't know it yet.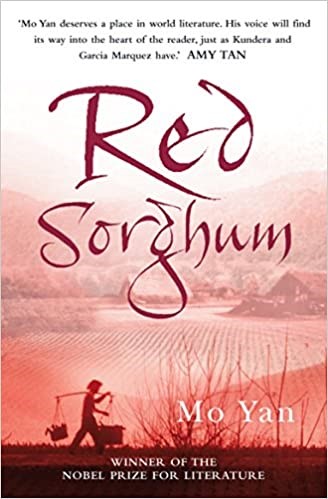 Red Sorghum
by Mo Yan
Spanning three generations, this novel of family and myth is told through a series of flashbacks that depict events of staggering horror set against a landscape of gemlike beauty as the Chinese battle both the Japanese invaders and each other in the turbulent 1930s. As the novel opens, a group of villagers, led by Commander Yu, the narrator's grandfather, prepare to attack the advancing Japanese. Yu sends his 14-year-old son back home to get food for his men; but as Yu's wife returns through the sorghum fields with the food, the Japanese start firing and she is killed. Her death becomes the thread that links the past to the present and the narrator moves back and forth recording the war's progress, the fighting between the Chinese warlords and his family's history.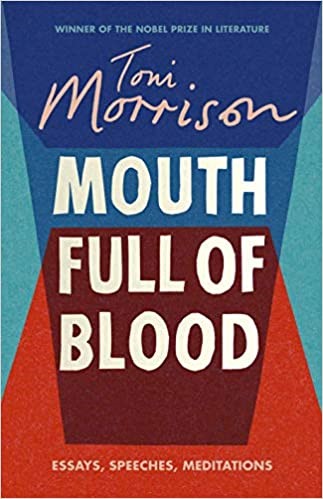 Mouth Full of Blood
by Toni Morrison
Spanning four decades, these essays, speeches and meditations interrogate the world around us. They are concerned with race, gender and globalisation. The sweep of American history and the current state of politics. The duty of the press and the role of the artist. Throughout Mouth Full of Blood our search for truth, moral integrity and expertise is met by Toni Morrison with controlled anger, elegance and literary excellence. The collection is structured in three parts and these are heart-stoppingly introduced by a prayer for the dead of 9/11, a meditation on Martin Luther King and a eulogy for James Baldwin. Morrison's Nobel lecture, on the power of language, is accompanied by lectures to Amnesty International and the Newspaper Association of America. She speaks to graduating students and visitors to both the Louvre and America's Black Holocaust Museum. She revisits The Bluest Eye, Sula and Beloved; reassessing the novels that have become touchstones for generations of readers.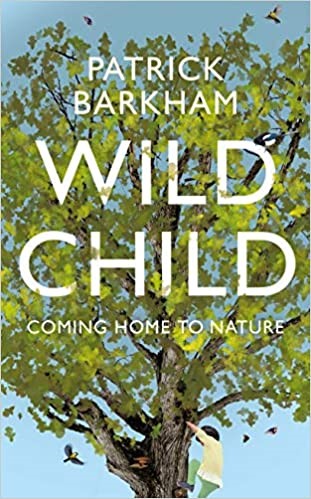 Wild Child: Coming Home to Nature
by Patrick Barkham
From climbing trees and making dens, to building sandcastles and pond-dipping, many of the activities we associate with a happy childhood take place outdoors. And yet, the reality for many contemporary children is very different. The studies tell us that we are raising a generation who are so alienated from nature that they can't identify the commonest birds or plants, they don't know where their food comes from, they are shuttled between home, school and the shops and spend very little time in green spaces - let alone roaming free.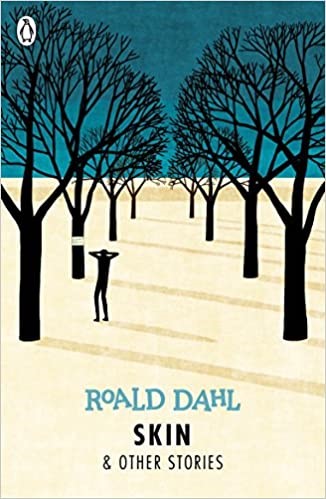 Skin & Other Stories by Roald Dahl
HOW would you dispose of a murder weapon without causing suspicion? WHERE would you hide a diamond where no one else would think of looking? WHAT if you discovered the tattoo on your back was worth a million dollars?
Have a great summer filled with reading adventures!