Mrs Jacobi's ULTIMATE Summer Holidays Reading List | Years 1 - 5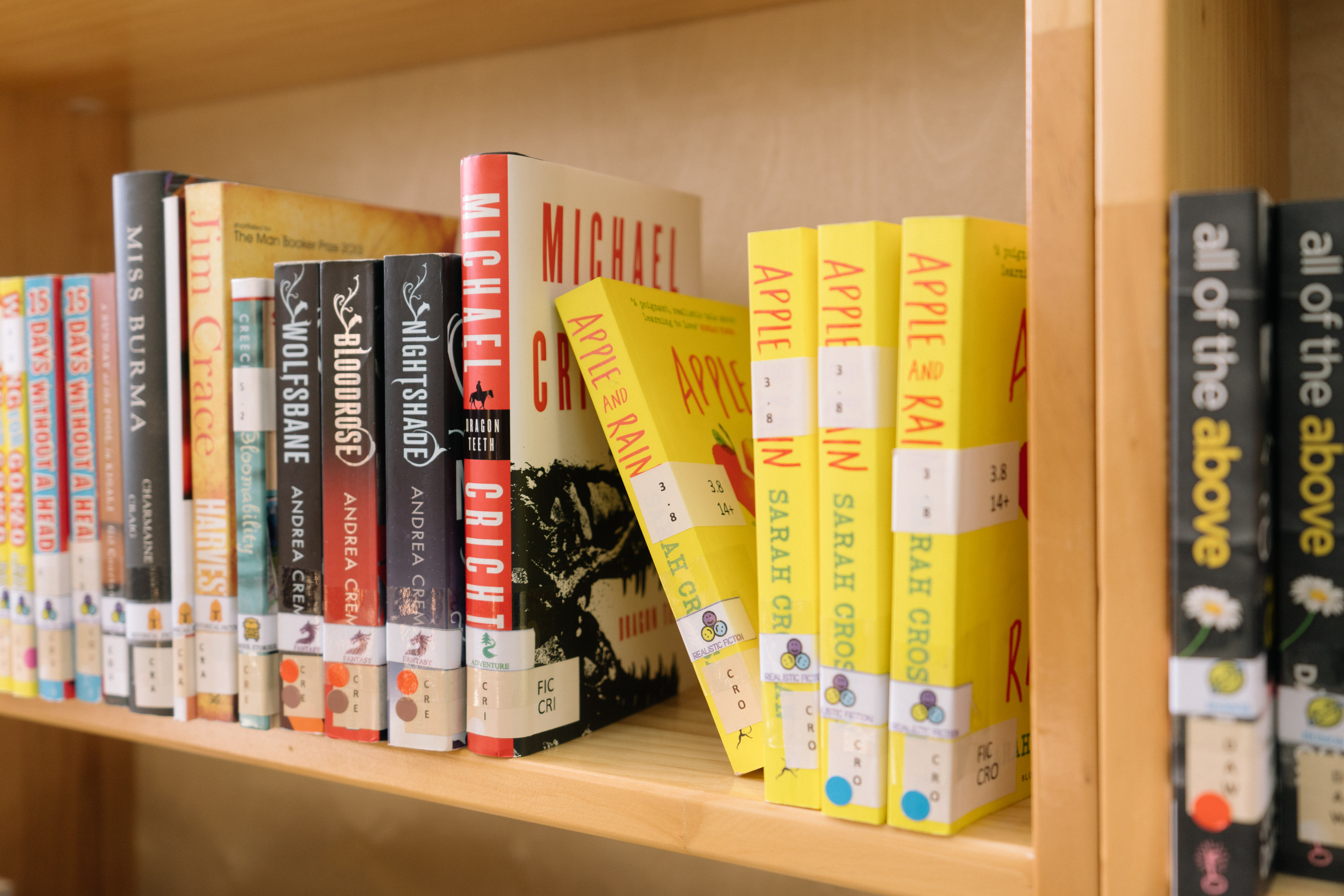 It's that time of year again! With the summer holidays upon us, now is the time to pencil in some serious reading for pleasure and relaxation. No matter what genres you are into, whether you want to tread familiar paths or strike out and explore new literary lands, our librarian Mrs Jacobi has just the book (or several) to recommend.
Years 1 and 2 reading suggestions
Paddington's Cookery Book by Michael Bond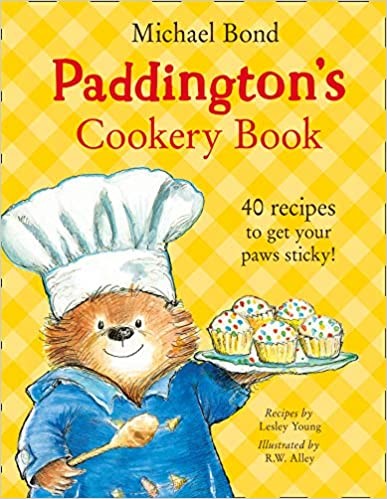 From bear-shaped cookies to marmalade (of course!), with treats from around the world, there is something for everyone in this unique collection of recipes. The perfect gift for Paddington fans of all ages!
Paddington has collected all his favourite recipes in this wonderful cookery book for children.
Favourite Paddington Stories by Michael Bond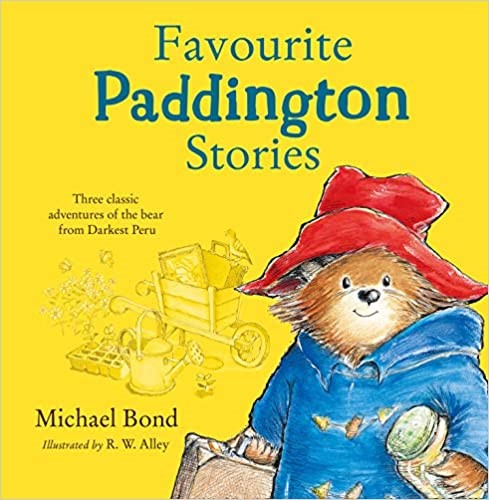 This special edition brings together three favourite classic adventures – Paddington in the Garden, Paddington at the Carnival and Paddington and the Grand Tour.
Whether he is gardening, walking along the canal, or seeing the sights of London, there is never a dull moment when Paddington is around!
(catch up on Paddington while you eat your marmalade sandwiches!)
Show and Tell by Rob Biddulph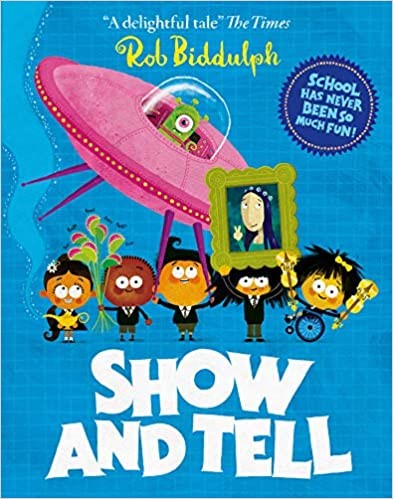 Packed to the brim with his trademark warm humour, life lessons and pitch-perfect rhyme, this is a story to read together, laugh out loud at, and enjoy over and over again. It's the perfect book for boys and girls, to read out loud or enjoy alone.
L'ill Phyllis loves to Laff by Aderemi Adeyemi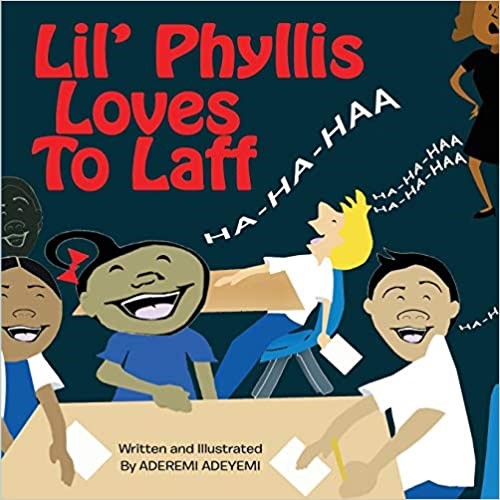 Lil' Phyllis shares the gift of laughter with everyone, including her classmates. "She laughs on the school yard, she laughs down the hall. She just laughs and laughs. Lil' Phyllis her way into the classroom", And learns a valuable lesson in return. Written in verse, this upbeat telling of an original tale is relatable to children and grown-ups alike because the expression of laughter is universal. Look for this story to be retold languages all over the world.
A Climate in Chaos by Neal Layton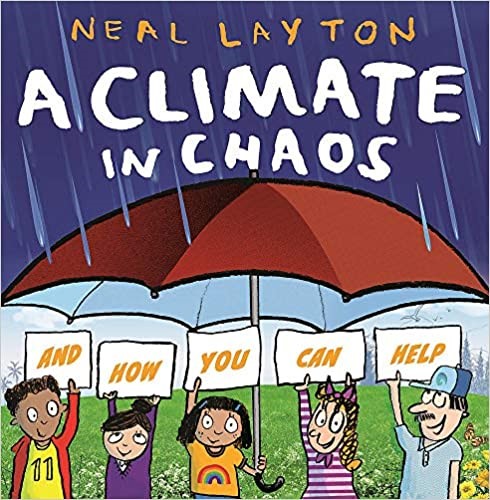 Our world is warming up, and it's a big problem. Award-winning author-illustrator Neal Layton is here to explain what climate change is, what is causing it and why it is dangerous for animals and humans alike. But he's also FULL of ideas for how you can help! From eating lots more veggies to walking and cycling and thinking carefully about what we need to buy, A Climate in Chaos will get young readers excited about how they can make a difference to keep Planet Earth happy.
Oh, The Places You'll Go! by Dr Seuss
Congratulations!
Today is your day.
You're off to Great Places!
You're off and away!
For more than thirty years, this Dr. Seuss classic has carried us through life's ups and downs – from fun times and triumphs, to lurches and slumps!
You Choose Your Dreams by Pippa Goodhart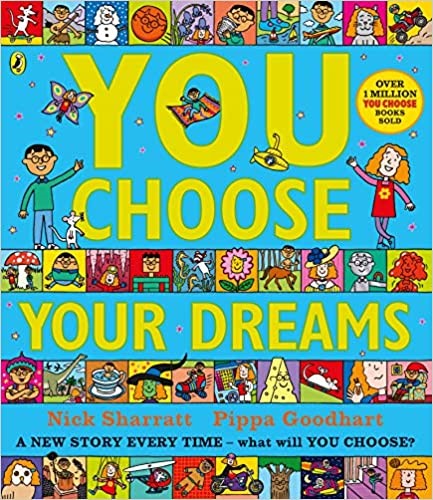 Imagine exploring the depths of the ocean, travelling into the past or the future - YOU CHOOSE YOUR DREAMS and your own wild and wonderful adventure! This highly inventive and interactive book allows children to tell their own stories, combining new elements each time.
You Choose Your Dreams is an incredible spur to the imagination and creativity, building confidence in storytelling.
My Encyclopedia of Very Important Things by DK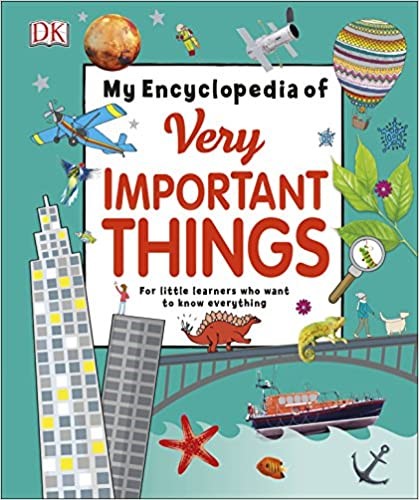 Explore our world and its place in the galaxy - from animals and people, to planets and, very importantly, about yourself! Go on a journey to discover a world of information. Learn about just how many animals there are and how they live and communicate. Find out about our history - cavemen, the first explorers, ancient Egyptians and even dinosaurs. There's so much crammed into one place and it's all put into colourful and engaging ways suitable for young inquisitive minds.
There's a Rang-Tan in my Bedroom! by James Sellick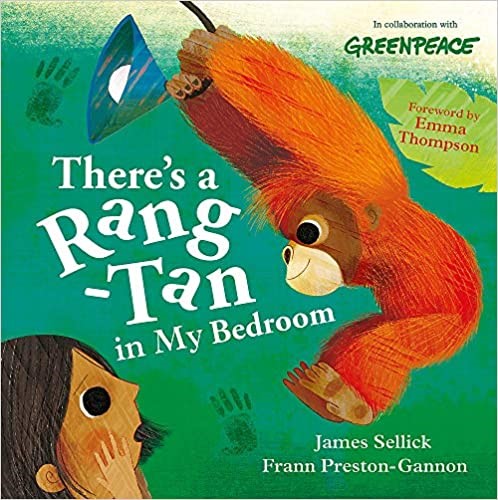 When a little girl discovers a mischievous orangutan on the loose in her bedroom, she can't understand why it keeps shouting OOO! at her shampoo and her chocolate. But when Rang-tan explains that there are humans running wild in her rainforest, burning down trees so they can grow palm oil to put in products, the little girl knows what she has to do: help save the orangutans!
Nonsense Poems for Kids by Edward Lear
Do you want your child to enjoy reading the best examples of English literature?
Introduce Lear's all-time classic poetry to your little one. Meet an Old Man with a beard, a Young Lady of Ryde, and many more of Lear's waggish and extravagant characters, beloved by generations of readers, young and old.
Hilarious, whimsical, and fun to read, this colourful picture book is designed especially for young children. With its engaging illustrations, full of playful characters and humour, this picture book is sure to become a favourite among little ones.
Hotel Flamingo Holiday Heatwave by Alex Milway (book 2 of 4 in the series)
The temperature is rising, which can only mean one thing: it's summer! Bookings are up at Hotel Flamingo and the hotel is getting busy. Anna is excited to receive word from King Penguin royalty asking to holiday in their Royal Suite. But there's a lot to get done, and it's not easy to manage the needs of the penguins when there's a heatwave on and a huge ice shortage. Help! Can Anna get Hotel Flamingo back to its usual shining self and have happy guests all round?
Years 3 – 5 reading suggestions
The Train to Impossible Places (1) & The Great Brain Robbery (2) by P G Bell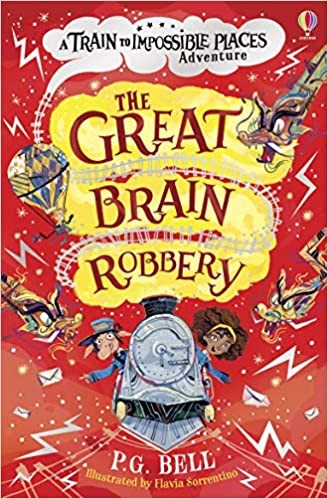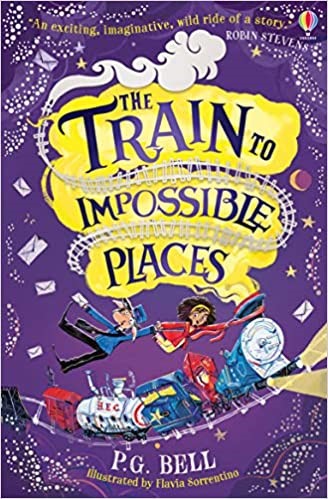 When Suzy hears a strange noise in the middle of the night, she creeps downstairs to find a train roaring through her house. But this is no ordinary train. This is the magical delivery express for the Union of Impossible Places.
Whisked on board by a troll-boy, Suzy's world is turned upside down when she's asked to deliver a cursed package to a fearsome sorceress. And quite suddenly, Suzy realizes the fate of the Impossible Places is in her hands.
Willow Wildthing and the Swamp Monster by Gill Lewis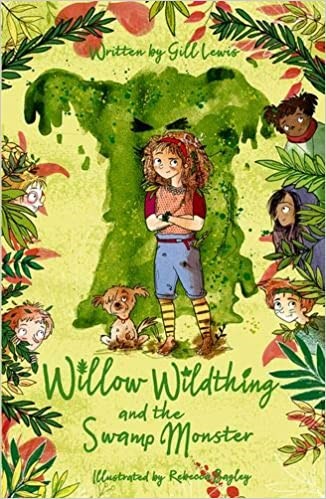 When Willow crosses the boundary to the patch of woodland behind her house, something amazing happens: she enters The Wilderness, where magic and nature collide. It holds more than you could possibly imagine: secrets, shadows, a witch, even a monster. Here she meets the Wild Things, a group of children who have taken on the characteristics of the wild creatures they are named after. For when you are in The Wilderness, the only limit to the world is your imagination.
Starfell books Willow Moss and the Forgotten Tale & Willow Moss and the Lost Day by Dominique Valents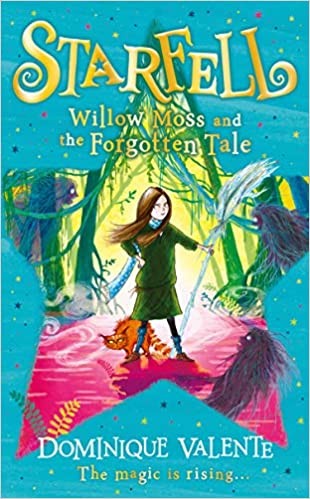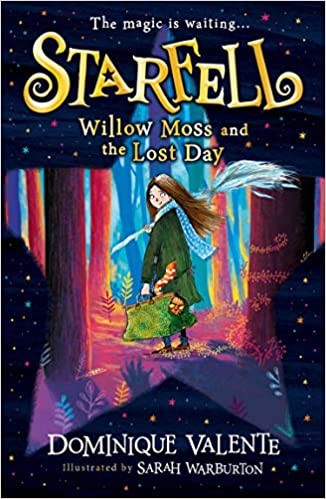 The most spellbinding new children's fantasy series of 2019, with beautiful black-and-white inside illustrations by Sarah Warburton. Perfect for fans of Cressida Cowell and Nevermoor. Willow Moss, the youngest and least powerful sister in a family of witches, has a magical ability for finding lost things like keys, or socks, or wooden teeth. Useful, but not exactly exciting. Then the most powerful witch in the world of Starfell turns up at Willows door and asks for her help. A whole day last Tuesday to be precise has gone missing. Completely. And, without it, the whole universe could unravel. Now Willow holds the fate of Starfell in her rather unremarkable hands . . . Can she save the day by finding the lost one?
The Ice Bear Miracle by Cerrie Burnell
Somewhere in the deep and frozen north is an island surrounded entirely by ice. The inhabitants love their snowstorm isle-with its scattered wooden cottages, its small patches of forest, and its single mountain peak. Most of all they love the magnificent ice bears that roam the streets, giving the island its name-The Isle of Bears.
Life with bears is dangerous, as Marv Jackson knows-the large crescent moon shaped scar on his face acts as a constant reminder of the night he survived a bear attack. But something tells him the legendary tale of that night, isn't quite the full story, and that the truth lies with a mysterious skating girl and her magnificent polar bear.
The Kid who Came from Space by Ross Welford
A small village in the wilds of Northumberland is rocked by the disappearance of twelve-year-old Tammy. Only her twin brother, Ethan, knows she is safe – and the extraordinary truth of where she is. It is a secret he must keep, or risk never seeing her again. But that doesn't mean he's going to give up.
The Misadventures of Max Crumbly by Rachel Renee Russell
Max is about to face the scariest place he's ever been – South Ridge Middle School! He has been home-schooled by his grandmother until now, and he's begged his parents to finally let him start attending a real school. He's starting to question that choice, though, with the Doug aka Thug Thurston Problem. As in, Thug keeps stuffing Max in his locker.
If only Max could be like the hero in all the comics he likes to read – or the ones he draws – and magically escape the locker and defeat Thug. Unfortunately, Max's uncanny, almost superhuman ability to smell pizza from a block away won't exactly save any lives or foil bad guys. But that doesn't mean Max won't do his best to be the hero his school needs!
The Fowl Twins by Eoin Colfer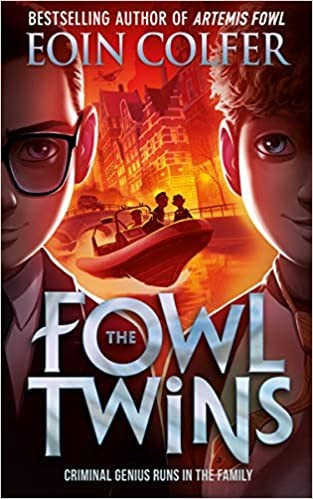 Myles and Beckett Fowl are twins but the two boys are wildly different. Beckett is blonde, messy and sulks whenever he has to wear clothes. Myles is impeccably neat, has an IQ of 170, and 3D prints a fresh suit every day – just like his older brother, Artemis Fowl. A week after their eleventh birthday the twins are left in the care of house security system, NANNI, for a single night. In that time, they befriend a troll on the run from a nefarious nobleman and an interrogating nun both of whom need the magical creature for their own gain.
Here in the Real World by Sara Pennypacker
Ware can't wait to spend summer 'off in his own world' and generally being left alone. But then his parents sign him up for dreaded Rec camp, where he must endure Meaningful Social Interaction and whatever activities so-called 'normal' kids do. On his first day Ware meets Jolene, a tough, secretive girl planting a garden in the rubble of an abandoned church next to the camp. Soon Ware starts skipping Rec, creating a castle-like space of his own in the church lot.
Swallows and Amazons by Arthur Ransome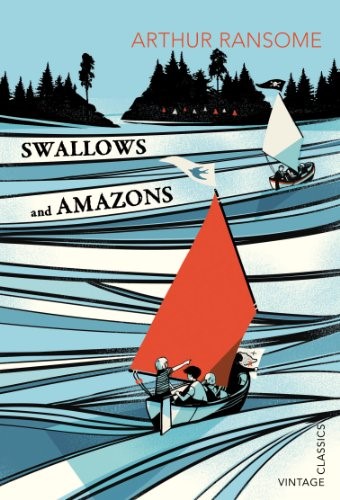 The Walker children - also known as Captain John, Mate Susan, Able-Seaman Titty, and Ship's Boy Roger - set sail on the Swallow and head for Wild Cat Island. There they camp under open skies, swim in clear water and go fishing for their dinner. But their days are disturbed by the Blackett sisters, the fierce Amazon pirates. The Swallows and Amazons decide to battle it out, and so begins a summer of unforgettable discoveries and incredible adventures.