University guidance | Extra vs super-curricular activities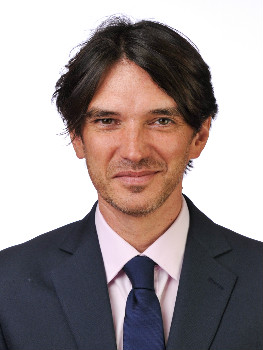 Steve Tippen Director of Higher Education and Careers Often at the end of university presentations I am stopped by a parent who asks"What should my child be doing to prepare for a university application?" In some respects, this is a relatively simple question to answer – they should work hard on their academic courses. Although this might sound like a simplistic response, academic grades are still the most vital component of any university application by quite some distance. I get seriously concerned when I see a pupil engaged in prepping for SATs at the expense of their school exams or doing so many external activities that they can't focus on their academic studies. Universities will view academic grades (whether real or predicted) as a reliable indicator of future performance and what type/quality of learner a pupil will be. Many universities require a transcript of termly grades from year 10 onwards, so there isn't really any opportunity for letting grades slip. Nonetheless, it is true that grades by themselves are not enough to guarantee that a pupil will get a positive result from a world-leading university. There are other aspects of a candidate's 'profile' that will be considered within any decision. Assessment tests, whether before or after application, may have a key role in determining whether a pupil's application gets further – but in these two articles I would like to look at the role of extra-curricular and super-curricular activities in supporting a candidate's application. This first article will mainly focus on what we refer to as super-curricular activities – however, it is useful first to be clear on the distinction between the two.
Extra vs super-curricular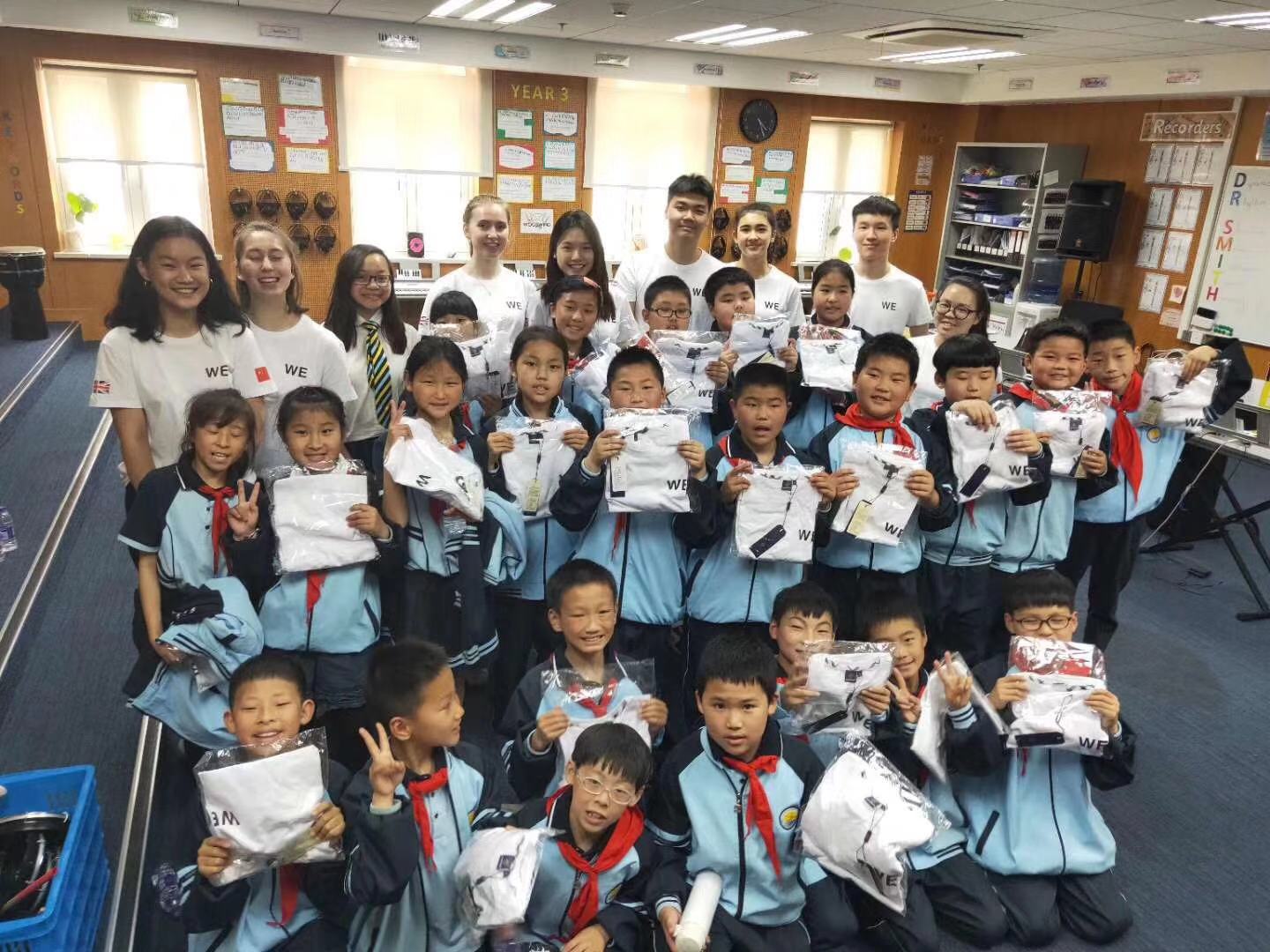 I often use the terms extra-curricular and super-curricular activities to not only distinguish between two different types of activities that pupils can be engaged with but also to help explain the emphasis placed on preparation by different university systems around the world. The term extra-curricular is in more common usage and refers to those activities that a pupil takes in addition to and outside of their core academic programme (whether at school or not). In addition, I use this term when referring to those type of activities that are not directly related to the subject/major a pupil is going to apply for at university. The term super-curricular is less commonly used. It refers to those activities which seek to extend knowledge of a specific subject (usually related to the one a pupil is applying for) beyond the boundaries of any official curriculum that the pupil may be studying. Therefore, a super-curricular activity attempts to demonstrate a greater understanding and ability in a pupil's understanding of a specific subject. The focus of US-style applications will tend to be more on the extra-curricular activities – as evidence of key attributes and a pupil's overall contribution to the school and wider community.  For UK-style applications the focus will be much more on super-curricular activities – as evidence of the pupil's ability to pursue their chosen subject/major at a higher level.
Super-curricular activities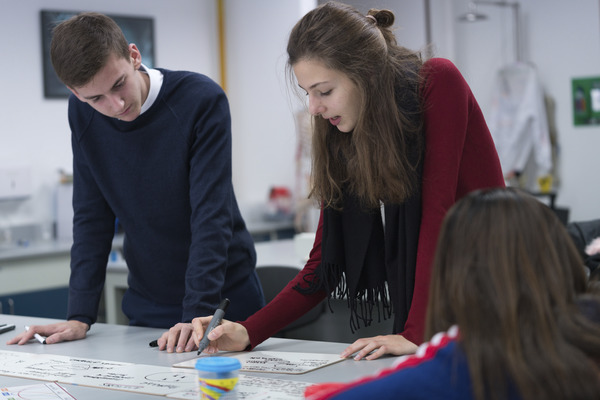 This article will mainly cover the role of activities within UK-style applications where the focus is much more on a candidate's super-curricular involvement. This is not to say that any wider 'extra-curricular involvement' will be dismissed – it is more to do with the emphasis of the application and who, ultimately, will be making the decision. UK-style universities have a much narrower focus in their admissions process. The decision-making process will mainly involve subject specific admissions officers who are also part of the teaching faculty. Consequently, the key questions they will be asking themselves are, "
How well will this candidate perform in my subject?
", "How committed are they to this subject?" and, ultimately, "
Would I want to teach them?
" This focus on super-curricular involvement also reflects the fact that the subject or major a pupil is applying for is the central concern of these types of university. The vast majority of courses will require candidates to select a prescribed course on application and there is limited ability to switch and change programmes while at university. Consequently, UK-style universities require you to specialise much earlier and will require candidates to demonstrate that they already have a long-standing interest and commitment to their chosen subject area which extends beyond the constraints of their current curriculum.
A pupil's super-curricular involvement will be assessed in a number of potential ways by a UK-style university. The most obvious way is through an application essay or statement – such as the personal statement required by those applying to UK universities through UCAS. In the case of UK applications candidates only have 4,000 characters with which to outline what they have done to show commitment to their chosen subject and demonstrate their ability. Applicants to competitive universities should use most of these characters to elaborate on their super-curricular activities. In addition, candidates may need to demonstrate their knowledge and commitment to their chosen subject through attending an academic interview. Interviews are more likely at world-leading universities such as Oxford, Cambridge and Imperial College and usually involve an academic from the teaching faculty assessing a pupil's ability and interest in their chosen subject. This can be quite a daunting experience – especially when candidates are potentially faced with the leading global academic in their chosen field – so it is good to ensure that candidates prepare well in advance. The subject commitment required by UK-style universities can be demonstrated in a number of different ways – through school-based or external activities and private individual study.
Participation in school-based activities can certainly help – specific activities, and societies are set up in the senior school for exactly this purpose. They attempt to help foster a greater understanding in particular subjects and help bridge the gap between IB and undergraduate study. It is helpful if these activities can provide an external verification of a pupils' ability, through awards and achievements, but this is ultimately not absolutely necessary. The opportunity to do this will also slightly depend upon the intended subject a pupil is applying for. For any university, demonstration of independent, self-driven study is vital in proving a commitment to a subject and to demonstrate the types of study skills that will be needed for undergraduate study. The emergence of technology has ensured that this process is far easier than it once was. A number of sites host MOOCs – short structured online courses on particular topics run by universities –which are generally free to take and are excellent ways of building up super-curricular knowledge. For example, Coursera is currently hosting a course run by Imperial College which investigates the medical impact of COVID-19, and it's a course I have recommended to those pupils who attend our school medicine society.  In addition, many universities also publish recommended reading lists and links to websites which promote a greater understanding of their subject area. Large university departments, such as those based at Oxford and Cambridge, will often have information like this dedicated to prospective students. It is worth stating that recommended reading lists should generally be viewed with caution. Universities are not suggesting that these represent 'required' or 'compulsory reading' – merely that the books they mention are of a suitable level for someone who is looking to bridge the gap between school and undergraduate level study. There are also a range of useful websites these days which will help pupils consolidate and extend their understanding of a subject. For example, the excellent Issacs Physics site provides useful problem-solving activities for potential maths, physics and engineering applicants, and, HE+, a website run by Cambridge University, provides a set of structured topics which pupils can use to further investigate their chosen subject areas.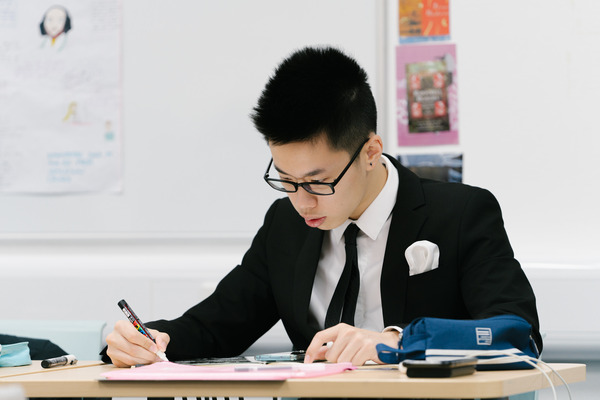 It is certainly true that a lot of preparation can be done through school based and guided individual study. This is not, however, to dismiss other external opportunities. This may be as simple as attending exhibitions and public lectures. For example, I would be surprised, and slightly concerned, if an art history applicant hadn't made use of the many art galleries around Shanghai to further their knowledge. Some university courses particularly those centred on vocational professions, such as medicine, teaching and engineering, will ideally, require periods of work experience to demonstrate an awareness of the exact nature of the profession and a commitment. In addition, there are a host of summer schools, based at world-leading universities around the globe, which will help pupils foster a greater love and understand of specific subjects whilst gaining valuable experience of the demands of undergraduate-style study. There are also an increasing number of external providers who are able to provide access to online extension courses both in the summer and throughout the year. Finally, it is important to note that the distinction between super-curricular and extra-curricular activities is not absolute and does depend on the nature of the subject a pupil is applying for. This is perfectly illustrated by looking at some specific examples. Being a member of the school leadership team or helping out with charity fundraising will for most applications be viewed as 'extra-curricular'. However, for pupils applying to study medicine it will be viewed as 'super-curricular' – as it provides evidence of leadership and community ethos – vital skills for the potential medic. Likewise, bike mechanics may be seen as having little relevance to most degree courses. However, for the potential engineer or dentist (evidence of dexterity etc.) these are definitely relevant. Ultimately, the key advice I would give is to ensure that candidates do their research and visit the websites of the universities and departments where they are looking to study. They usually provide some excellent advice as to what candidates could be doing to enhance their chances of making a successful application. They will also provide information about what exactly they are looking for in their admissions decisions. In the next article I will focus much more on the wider role of extra-curricular activities in supporting applications to US-style universities. I will also give an indication about when and how pupils should start documenting both their super-curricular and extra-curricular activities. Application to Wellington's 
Academic Scholarship Programme
 is open until 17 April.
Find out more
Although our campus is physically closed – you can still take a look round via our new virtual tours. Our admissions team is readily available to answer any questions you might have and to guide you through the application process.  Please do get in touch.
admissions.shanghai@wellingtoncollege.cn