2020 Academic Scholarship Programme | Apply now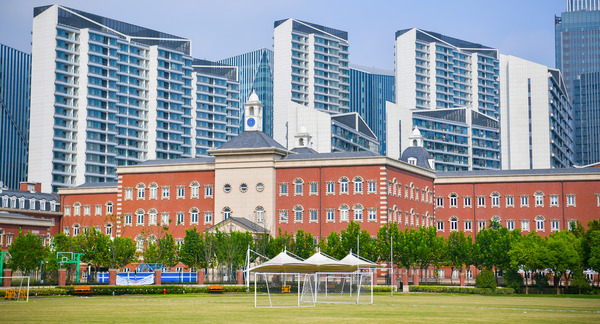 Wellington is proud to introduce our
Academic Scholarship Programme
for pupils who will enter Senior School – year 9 and above – in the academic year starting August 2020. The programme recognises outstanding academic achievement and all-round excellence.
Deadline for Applications:
17th April 2020
Awards criteria
Awards of up to 50%* of the annual tuition fees will be offered to applicants who can demonstrate a consistent and proven track record of
excellent academic performance
. Applicants should also have:
leadership potential;
an exemplary behavioural record, unfailing kindness to their peers; and
an ability to act as a mentor and role model.
Those pupils awarded a scholarship will be expected to fully engage with every aspect of school life and the Wellington community, including participation in sports teams and performing arts activities.
Awards of up to 100%* of the tuition fees
will be available to successful applicants entering the IB Diploma Programme (year 12 only) in August 2020. Applicants will be expected to have outstanding IGCSE results or the equivalent.
* We wish to give the opportunity of a Wellington education to outstanding pupils whose families would not be able to afford our full fees. The value of the award will be based upon the applicant family's annual net income.
How to apply
Applicants must submit a handwritten personal statement of one A4 page outlining why they believe they would make a good Wellington scholar. Scanned copies of the personal statement should be submitted to the Admissions Office by email to
admissions.shanghai@wellingtoncollege.cn
.  Successful candidates will be invited to a scholarship assessment day which will be held at the school shortly after the submission deadline.
Discover Wellington
In the Senior School at Wellington, our principal objective is to inspire curiosity, creativity and compassion among our pupils. We aim to enrich our pupils' lives with an enjoyment and understanding of our global scientific, linguistic and cultural heritage, while also empowering them with the knowledge, skills and independence of mind to make them effective and responsible leaders of the future. In years 10 and 11, pupils work towards IGCSE qualifications in a wide variety of subjects. This builds on the solid foundation developed during their time in year 9. In the sixth form (years 12 and 13) pupils study the International Baccalaureate Diploma Programme (IBDP). This is the world's premier university entrance qualification. Visit our website or contact our admissions team to learn more about life at Wellington and our Senior School curriculum.