Celebrating 2020: the Year of the Rat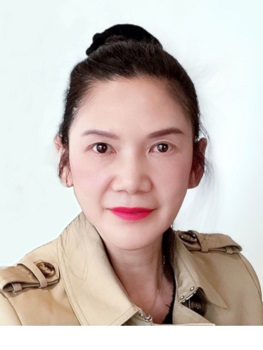 Helena Hicks 
Director of Chinese Studies
As I said in my pre-Chinese New Year announcement, Wellingtonians have a lot in common with the characteristics of the Lunar Calendar's rat; positive, loyal, industrious, diligent, quick-thinking – these are all things that I see our pupils and colleagues display on a daily basis, whether they are acting independently or contributing as part of the community as a whole. Of course, it's during our community-wide events and efforts that these attributes really shine through. Chinese New Year is no exception, and Wellington welcomed the Year of the Rat with the kind of style, energy and warm-hearted appreciation that I've come to expect during my time here.
Red and ratty, the College campus looks the part
Once again, everyone did an absolutely superb job making the campus look suitably festive and red all over, with all eyes drawn to the College reception area which was filled with pupils' truly outstanding artwork. You couldn't have missed the eye-catching prints, paintings and interpretive works of all kinds of rats, not to mention the huge procession of extremely colourful rat sculptures that stretched almost the whole length of the reception! Many of these artworks were sold in our annual art charity auction held on 16
th
January, which raised a stunning RMB34,900 for the chosen charities, WILL Foundation and Shanghai Angel Baby Foundation. As always, I would like to extend my heartfelt thanks to the Wellington parents and FOW for yet another demonstration of their exceptional generosity and support for our pupils.
Bringing Chinese culture to life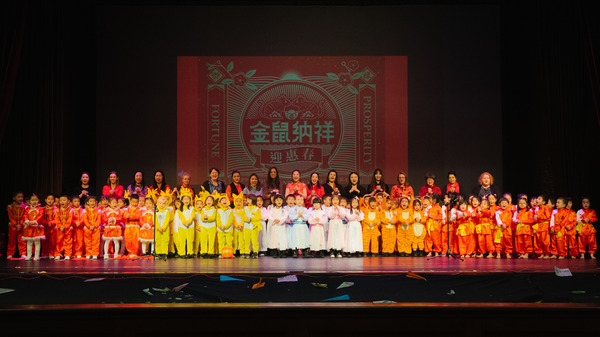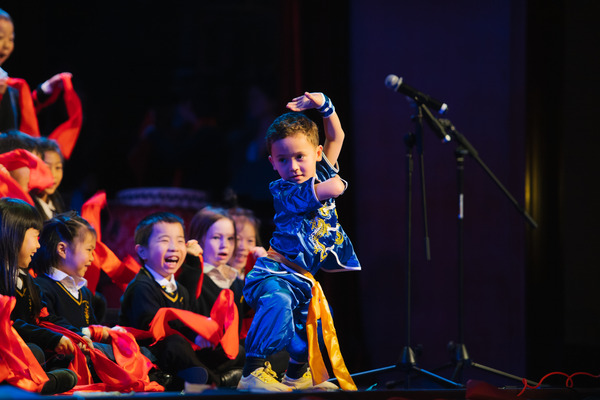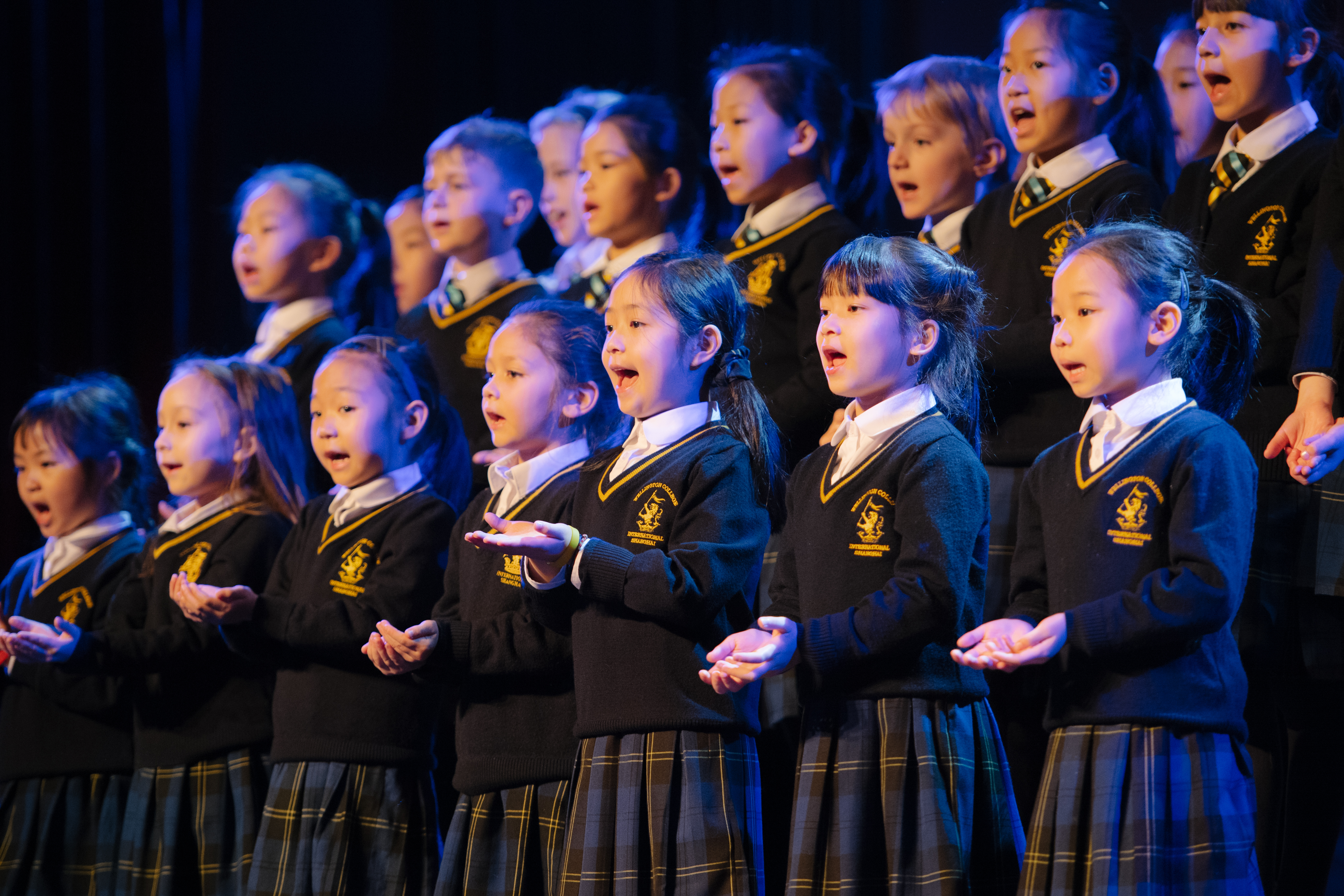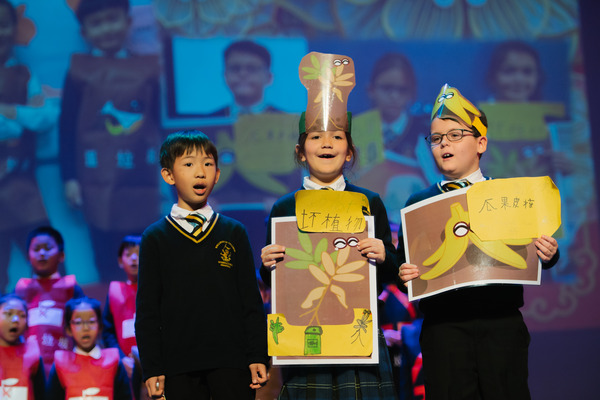 The Year of the Rat celebrations started in earnest with three sets of amazing Chinese theatrical performances, the first two delivered by years 1-3 followed by our nursery and reception pupils. As ever, audiences in both shows were treated to a beautiful and moving exploration of Chinese culture, history, dance and music, courtesy of our extremely hard working younger pupils and their teachers. After these two shows, the pupils were able to take a break, sit back and watch our visiting professionals deliver a sensational show of their own.
Enter the Temple Fair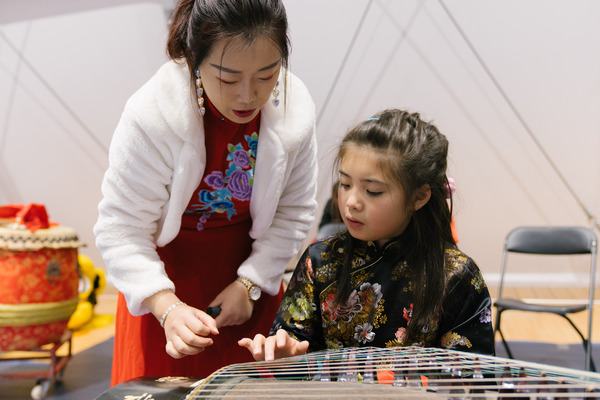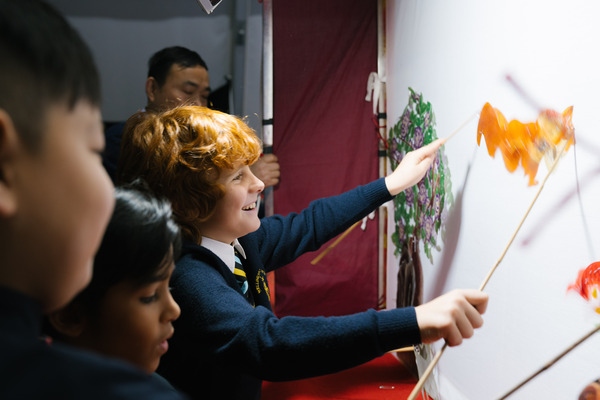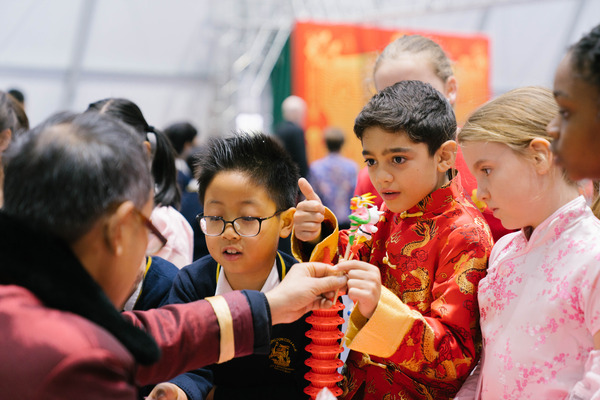 On Friday 17
th
, the final day of the academic term played host to our now traditional Temple Fair event, which saw its third iteration come together in a dazzling spray of colour, festive joy and cultural appreciation. After careful consideration and due analysis of last year's event, we decided that this year we would put on fewer but more engaged activities which gave pupils more time to properly get to grips with each activity during their assigned time. This was both an improvement and a necessity, since many of the activities involved fairly technical skills requiring a high degree of concentration and effort, such as the Square Dance, practising traditional Chinese instruments, and, of course, Mr Wood's famous kung fu crash course! Naturally, the alley games were a sure-fire hit with everyone – it's always lovely to see these traditional games that were an everyday feature of Shanghai's recent past come to life again. As more skyscrapers go up and lane houses come down, the alley games are increasingly a rare sight, so it's important to remember the simple joy that they bring.
Happy Year of the Rat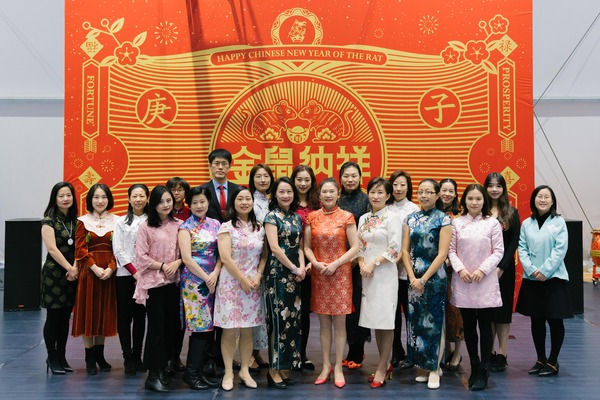 Another heartening sight for me was that, once again, this year more Wellington pupils and staff members decided to join in with the spirit of the day by dressing in traditional Chinese clothing or having the colour red feature predominantly in their outfit. This is another indication of how the Wellington community continues to deepen its understanding and appreciation for the culture of our College's host country. I cannot think of a more encouraging and appropriate way to start the new year. I wish our community a very happy 2020, the Year of the Rat. Like the rat, be loyal to one another, be industrious in everything you turn your hand to, be diligent in those efforts and always be positive, no matter what challenges you face.