The best international schools in Shanghai are encouraging early participation in STEM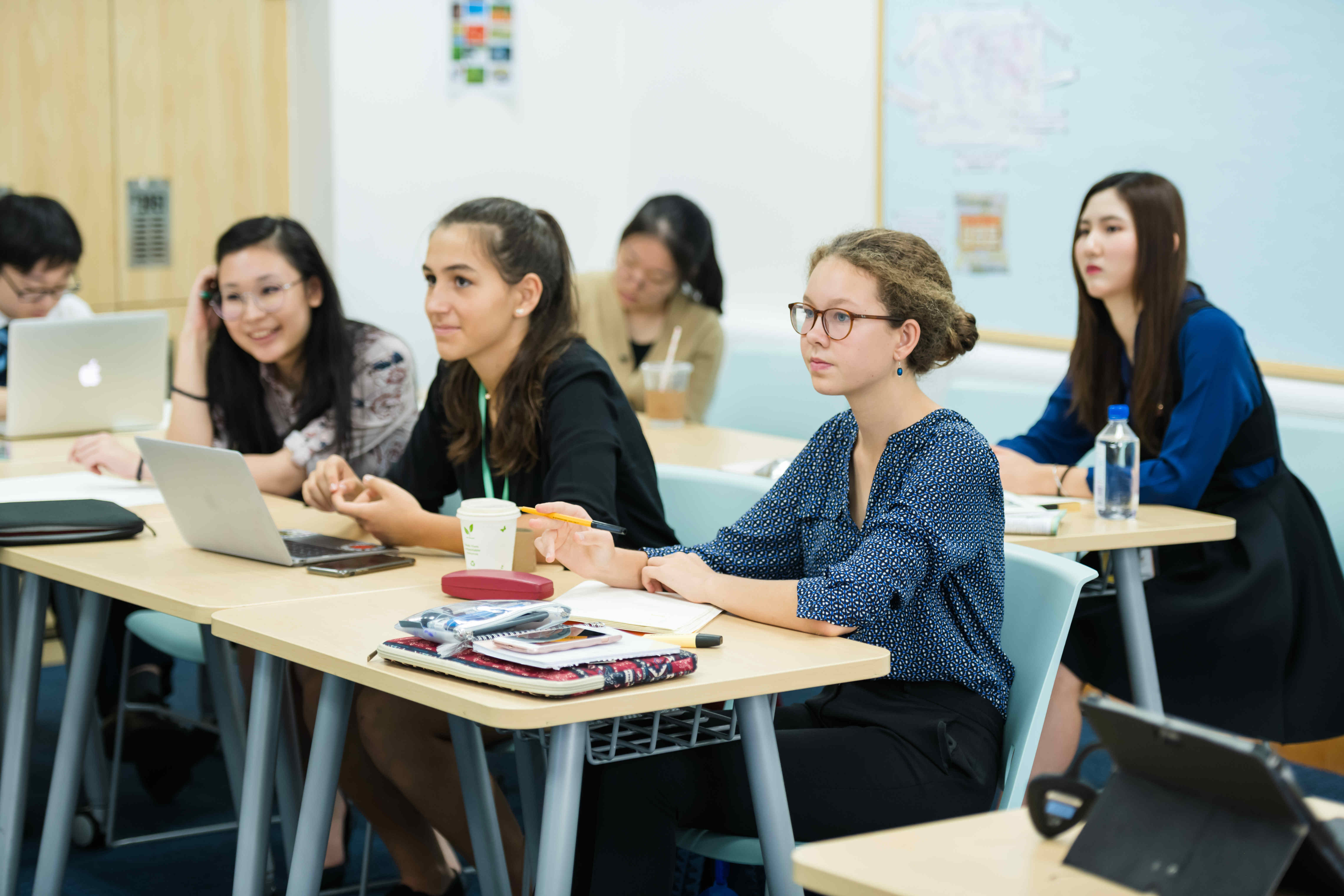 Traditionally, women have represented only a small minority in STEM (Science Technology Engineering and Maths) based occupations, and it's a trend that is still dissipating more slowly than you might expect. In 2018, women still only made up 14.4% of all people working in STEM in the UK. While there are more women entering these areas of the jobs market, the real change is happening in schools and universities, as the early introduction and exploration of STEM is showing girls that gender-assigned roles truly are a thing of the past. Our own 
Ms Luker-Putra
 and 
Emmie
 share their thoughts on STEM at Wellington.
Changing the way girls view STEM in school
Tia Luker-Putra Head of Prep STEM
There are so many opportunities for our young women to participate in the sciences, as I believe it is important to introduce the idea of science to pupils at a young age, in order to begin their academic careers free of the misconception that STEM subjects are just for boys. For example, three years ago I introduced a science fair at Wellington, with amazing support from staff, parents, and pupils. We began in 2017-2018, with 60 participants in year 5, then the following year had 350 participants spread over years 3-5, and this year we will continue to grow the programme.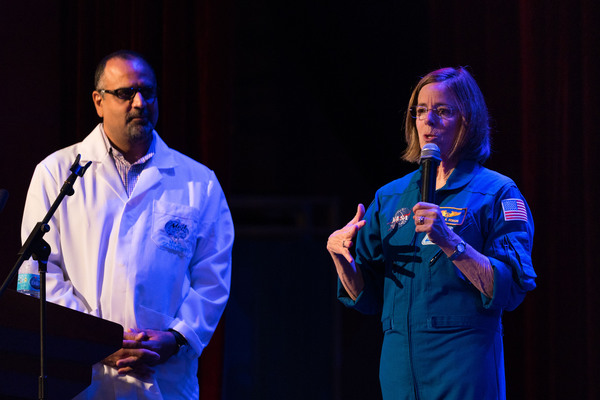 Through our science fair, pupils also learn about different featured scientists. I usually pick women (and minority) scientists to feature as focus scientists for the pupils, to expose them to the idea that scientists are not just male or white. We were lucky enough to have NASA astronaut Barbara Morgan visit our school last year and talk to the pupils about her incredible career and experiences in space! The science fair has also become a community event. Teachers, administrators, and parents get involved by volunteering to be judges: last year we had 60 from across the entire College. We've routinely hosted female engineers and women from across STEM subjects as parent judges.
Writing the code for greater female participation in STEM
Two years ago, I wanted to see more girls in coding, so I piloted a girls' coding lunch club for two months at the end of the 2017-2018 school year, to gauge the inherent level of interest. Initially, I had 10 girls coming every week to try out coding. Then in the 2018-2019 school year, I started a coding club with girls, which ran concurrently with a boys' coding club organised by Mr Dyson. We amalgamated the clubs into a unified robotics club, working with Dash n Dot and other robots. During the first term, only two girls chose robotics as their first choice – not a great start. But, by the final term of the academic year, 34 girls had chosen it as their first choice and the club continues to grow in popularity. We then talked about merging the clubs and the girls' happily did so. When we finally started pairing up the boys and girls, they were able to produce better results by combining their abilities and strengths. Pupils completed art projects drawn by robots and even created a music video to the song Harlem Shake with the same Dash n Dots, to show at our yearly 'Have to Dance' competition, while learning the basics of coding. Then, at the end of the 2018-2019 school year, I piloted a Makerspace club, with great success and participation from the girls of year 5. This is now an Upper Prep club, with 32 girls choosing it as their first choice. Through this, I have seen huge growth in the number of girls signing up for STEM-based learning opportunities. At Wellington, we are lucky to have access to any resources we require to better our pupils' learning experience, so I have been able to make learning about STEM subjects highly engaging for them. We have 3D doodler pens, 3D printers, Makey Makeys, K'nex, electric sewing kits, the works!
Normalising equal interest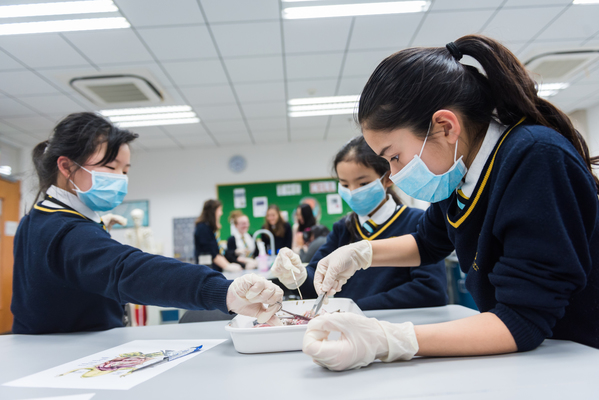 I think that a huge part of giving girls the opportunity to participate in STEM subjects, particularly in engineering and science, is to provide those opportunities for them in the classroom as early on as possible. As such, I have worked to develop the science and engineering strands in our Lower Prep, to streamline and strengthen those skills so that girls can have their interest piqued at a young age and move into the Upper Prep with a stronger and more confident understanding of science. Wellington staff have been integral in shaping science as an educational experience for our pupils. While I may have an underlying goal of strengthening it for the girls in our school, it really means that all pupils benefit. Providing role models of different genders and races, normalising the idea of full participation in the STEM subjects regardless of gender, and creating opportunities for all pupils to participate – this shapes the world view of both the girls and the boys, thus giving them the widest range of possibilities for their future.
My school offers courses that do not discriminate between genders, and therefore they are equally encouraging for anyone who wants to pursue science in the future. Having said that, I have never felt that my gender has limited my horizons in studying the sciences at Wellington. We celebrate the work of women in science, and girls are supported in all areas: from finding inspiration, leading science activities for pupils, conducting experiments and seeking advice for pursuing a career in the sciences. I am currently studying for the IB Diploma, taking higher level biology, chemistry and English and standard level mathematics, history and ab initio Mandarin. I am taking biology and chemistry, because biology is the course I would love to study at university – I really enjoy understanding why certain aspects of human physiology and other organisms are constructed in such highly specific ways, and taking chemistry helps me understand these structures on a molecular level. I chose Mandarin as my language of choice as I hope it will be a very useful skill in the future, and it is a brilliant opportunity to learn and use such a widely spoken language in the country its origin.
Looking ahead – STEM's place in my future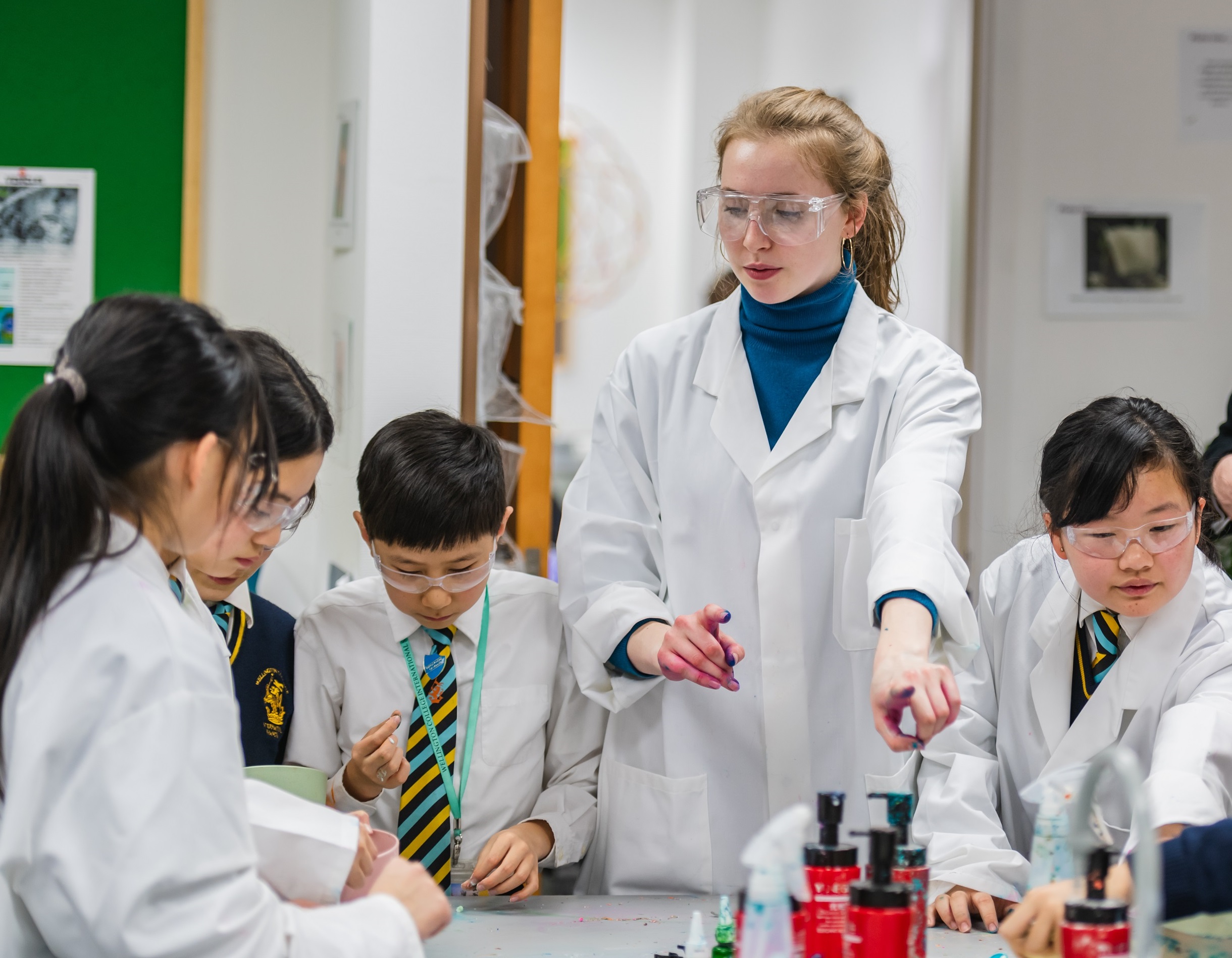 I have decided that I want to pursue a career in biology; I really want to expand on the knowledge I have already acquired through secondary school, and also learn about other new and exciting aspects of the subject. For example, I'm extremely interested in marine biology (particularly the effects of anthropogenic actions - such as plastic waste), ecology and conservation, epidemiology and immunology. In learning more about these topics, I hope I will be able to contribute to and participate in the work being done to find solutions for some of the biggest environmental problems we face today as a society. A lot of my friends also would like to pursue careers in the STEM subjects, e.g. medicine, chemistry and biochemistry. In fact, the majority of people in my year applying for science-based courses are females! By having the privileged position of living in a foreign country, and thus also being in the international education system, I feel that there has never been a limit to what I can achieve if I want to follow a certain path. On a daily basis, I am exposed to a plethora of cultures and opinions and have access to amazing facilities and equipment. Consequently, I am never lacking in inspiration or opportunities to explore new ideas. I am lucky that staff working in this system are all enthusiastic and experienced, and therefore I can always discover more, even in the most outlandish areas. This has allowed me to have many unique experiences, ranging from travelling to far-flung places, trekking across deserts, eating new foods, or playing sports against teams from other countries. Being educated at Wellington has provided me with many skills other than those gained in the classroom. I believe I am now more driven and confident in seizing opportunities, with a more open-minded outlook on the world. I'm excited to see where biology takes me in the future.