Years 5 and 6 tackle new challenges and competitors at FOBISIA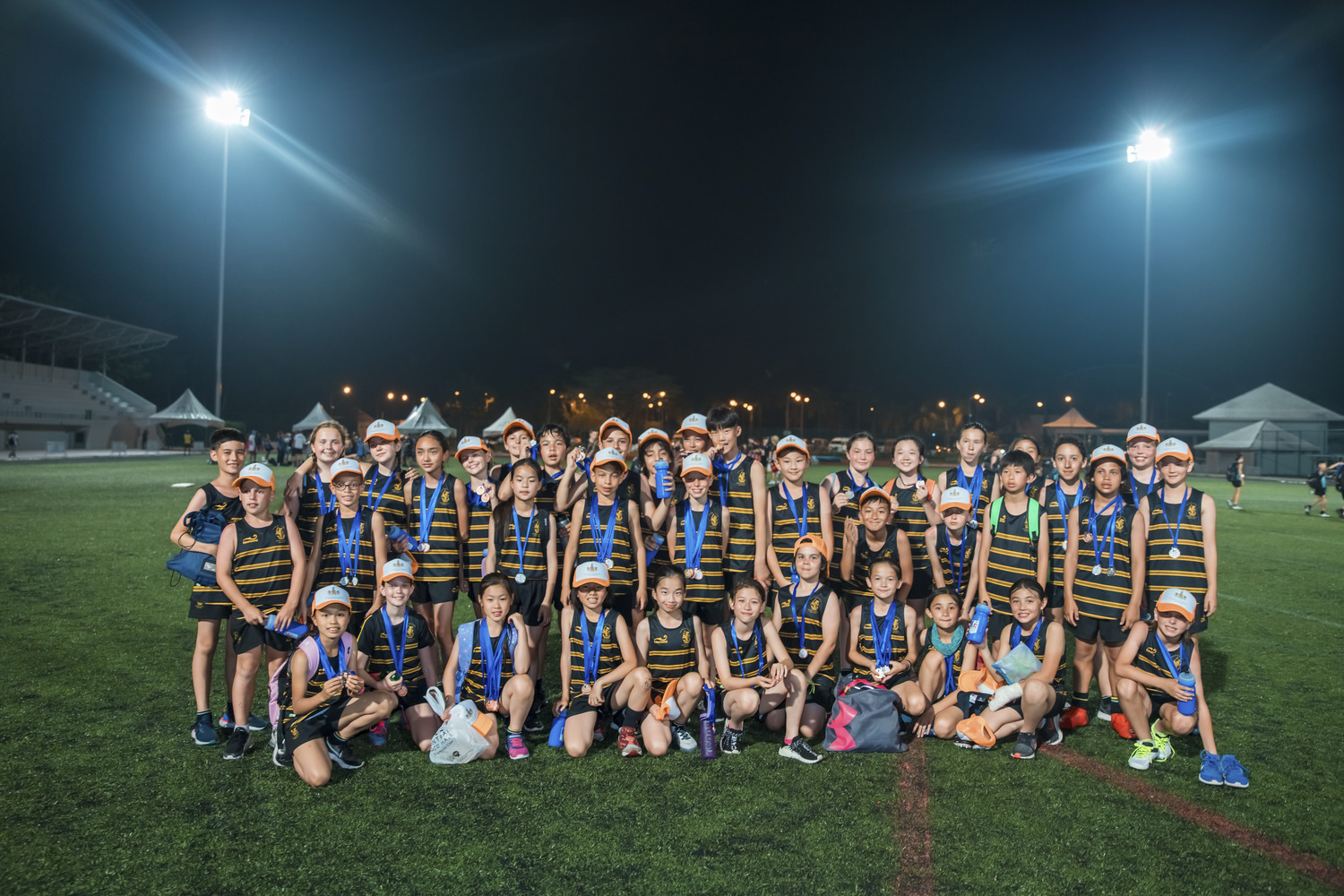 In the tail end of the summer term of the last academic year, U11 boys and girls teams (years 5 and 6) headed off to Phuket, Thailand for a 3-day sport tournament (May 19-21) designed to draw together young athletes from schools across Asia and provide them with the opportunity to test themselves in new, exciting and, for some, relatively unfamiliar sports.
Comprised of eight schools in all, the 2019 U11 FOBISIA (Federation of British International Schools in Asia) tournament allowed our pupils to meet and compete against some of the best young athletes in their age group. Charlie (year 5) and Florence (year 6) share their thoughts on how this event challenged them and changed their perspective on competitive sports.
How did you feel when you discovered that you had been selected for the FOBISIA team and were going to Thailand to compete?
Charlie:
I was so excited because we all knew that it was a great opportunity to improve our abilities and have a lot of fun doing it. As soon as I found out, I started looking forward to competing against other schools and testing myself against them.
Florence:
I was really excited to meet new people and play the sports that I love as part of a big, international competition.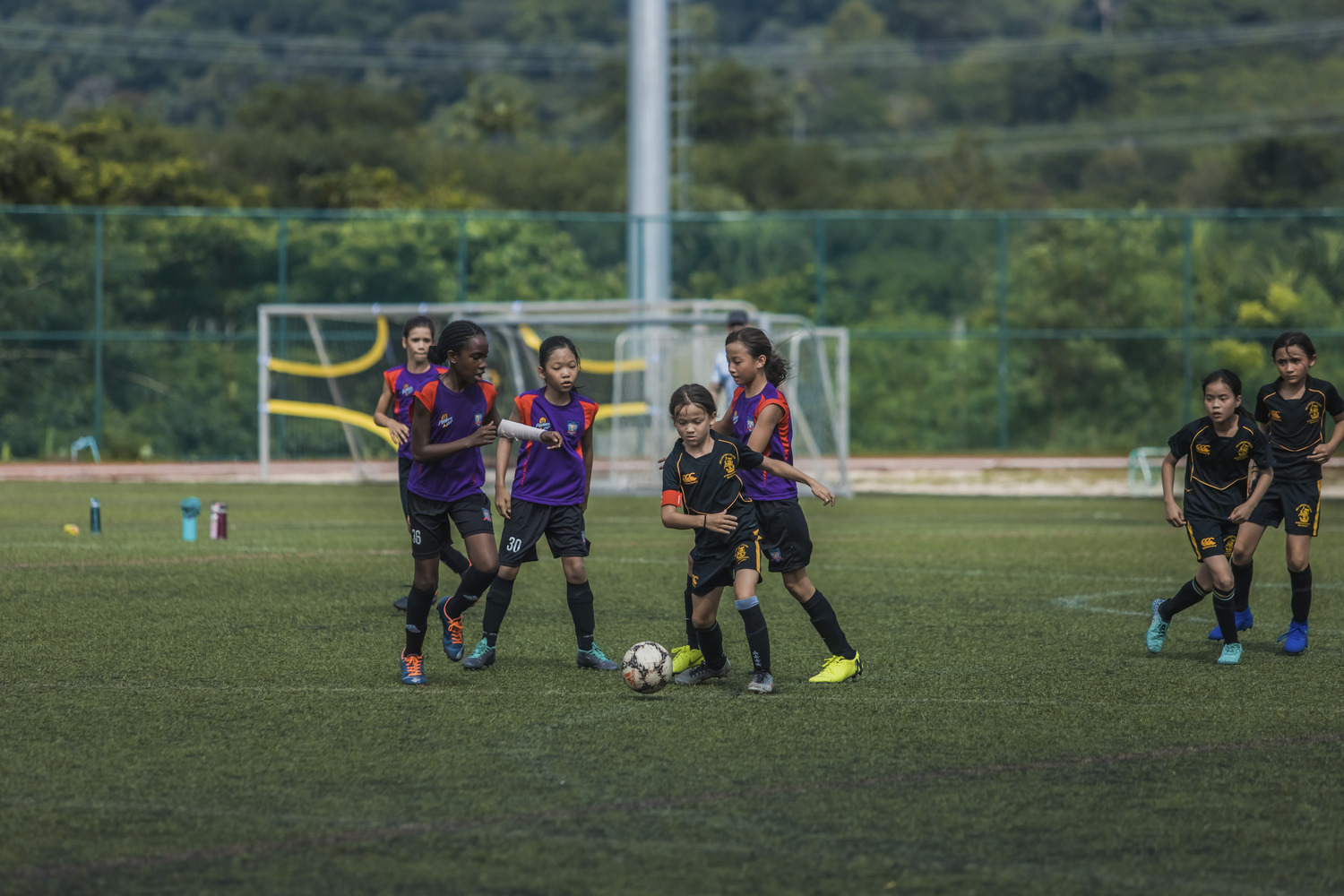 How did you prepare for the tournament once you had been selected for the team?
Florence:
The tournament involved swimming, athletics, T-ball and football. So, as you can imagine, there was a lot to take in and plenty of different techniques and strategies to learn. Not only did we learn the rules and tactics of the different events, we also worked really hard on our fitness. After every training session we had fitness tests, involved laps around the track, figure of eights, etc. It was very important to get our fitness levels up.
Charlie:
I honestly was not that good at football before I started training but I practised really hard and my teammates helped me a lot.  Training showed me that there was a whole new range of things I could do. It was a big challenge, but a fun one.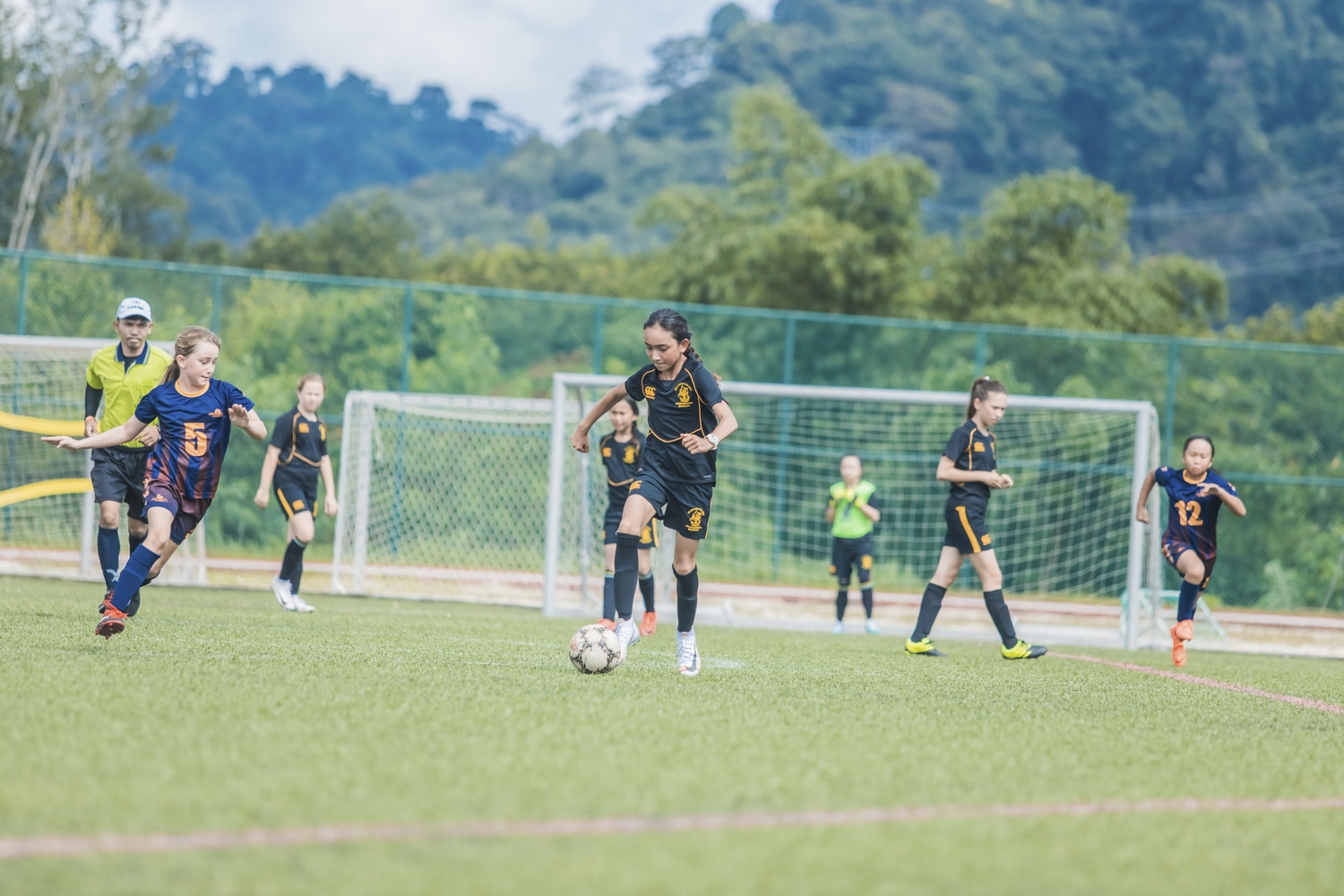 What was it like playing against teams who you had never previously come up against?
Charlie:
I liked watching them as much as I did playing against them. It was cool to see how their teachers had taught them different ways of doing things and I think it made us more aware of the strengths and weaknesses of our own techniques.
Florence:
It was a brilliant way to help us learn quickly and absorb new ideas and skills. T-ball was very new to us, so we weren't really disheartened when we came 8
th
since the other schools were clearly a lot more familiar with the sport. It was just great to play against some very skilled players and see what the level of competition was like. It's definitely given me something to aim for! Even at the time, we were all just looking to doing better in the next FOBISIA. Progression is more important than winning; if we're getting better then we're doing it right. That's what really matters.
What did your coaches think of your performance?
Florence:
All our coaches were great. We had Mr Exall, Mr Starbrook, Mr Tuitt, Mr Northedge and Ms Hugo to guide and encourage us, and they said that they were very happy with how we performed.
Charlie:
Mr Northedge had been to FOBISIA tournaments with his last school, so he knew what to expect. In every training session before the tournament, he would remind us just how competitive the other schools at FOBISIA were. This was good as it encouraged us to always train our hardest so that we would be prepared when the tournament arrived. We had to bring our A game!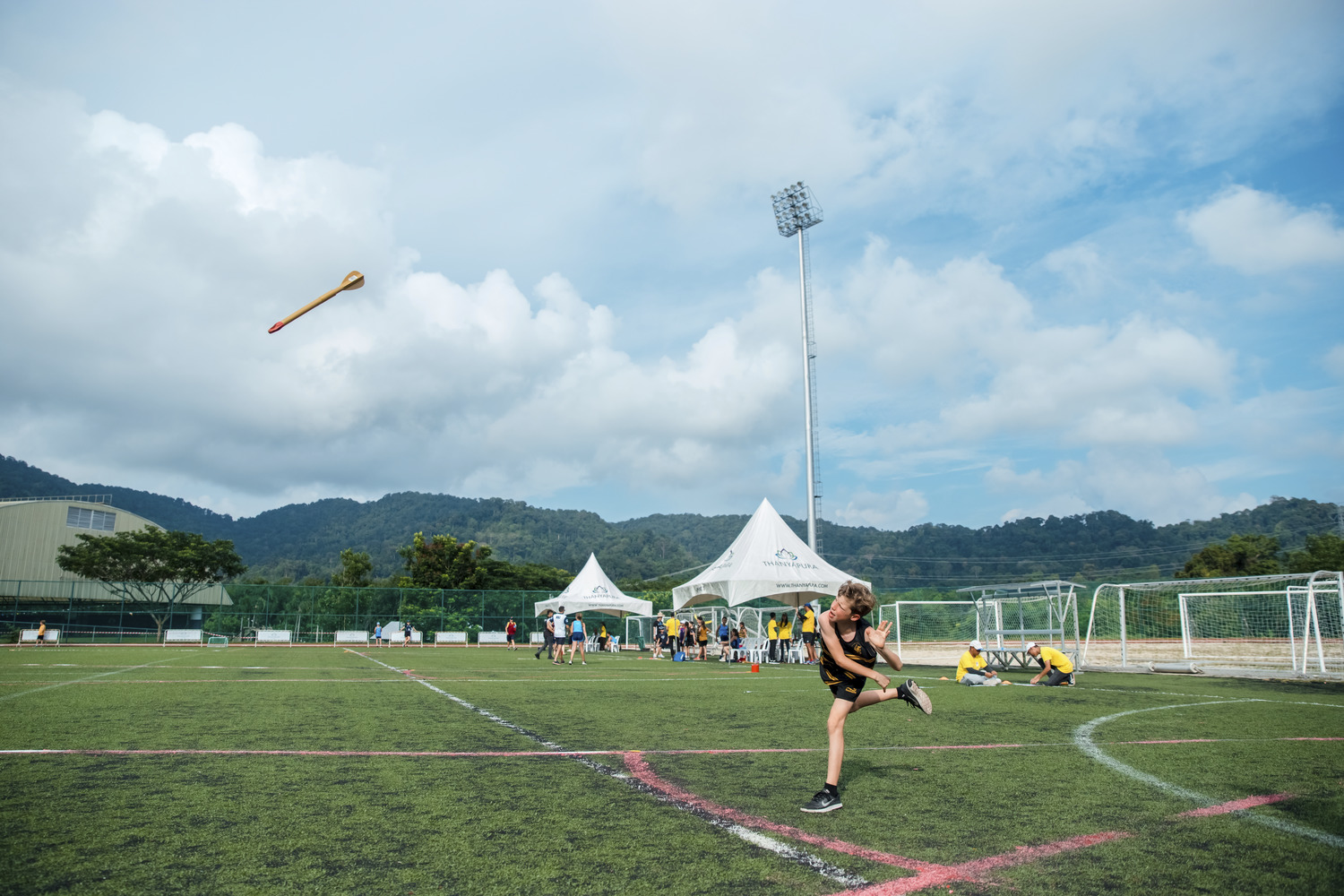 How was the heat? Did you manage it well overall?
Florence:
It was definitely pretty hot! Still, we ended each day knowing we had worked really hard and we got to swim in the hotel pool afterwards, so that really helped us cool off.
Charlie:
We also made sure we kept hydrated and got some shade when we weren't playing. Our coaches made sure that we didn't forget about the physical effects of the sun and the heat.
What were the other teams from the various school like?
Charlie:
Generally everyone was very sporting and friendly. We even got to socialise a fair bit with pupils from the other schools, especially at the gala dinner and disco at the end of the event.
Florence:
That was a very nice part of the tournament, as I think everyone made at least one friend from another school. It was interesting to talk about their school experiences and the games we played against each other. I think it was a good reminder to be sporting whenever we play, because kids from other teams are just like us.
Did you feel happy with what you had achieved by the end of the tournament?
Charlie:
It felt so amazing to be there. I have so many good memories of different games, and even when I made mistakes or we lost matches, it was still a great experience and I knew what I needed to do in order to perform better next time. Florence: I loved every minute of it. By the end I was really excited to go home and tell everyone about our adventures, the things we had learned and the people we had met and played against.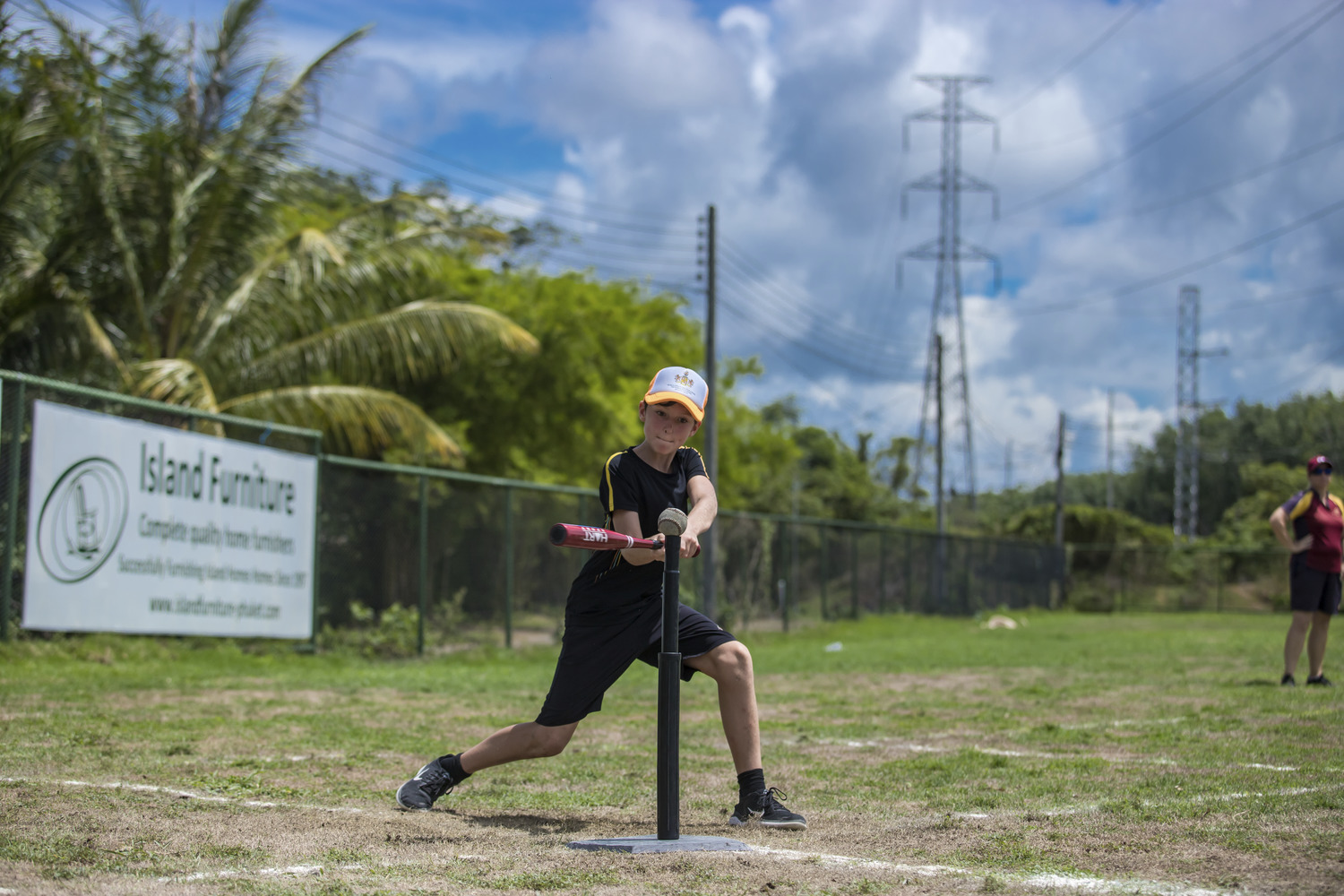 If you had to narrow it down to one favourite moment that sums up the tournament for you, what would it be?
Florence:
It would probably be the end of the high jump in athletics. Another girl managed 1 metre 30cm, and I only got to 1 metre 11cm, so I remember feeling disappointed that I didn't get closer to her score. I was totally surprised to find out that I came 3
rd
place anyway, something I was really pleased with. For me, this shows the importance of aiming high and having really good competitors to go up against, because it brings out your best performance.
Charlie:
I didn't know I has going to participate in javelin for the athletics, so when one of the officials came to get me for the event, I had no idea I was going to have to compete. So, I just got up there and threw the javelin as hard as I could and ended up taking home the gold! This goes to show how important it is to give things a go, even if you're not sure about them. You shouldn't be scared because there's nothing wrong with failing at first and, who knows, you might be a natural!