Prep School participates in Wellington's first Shakespeare Week-Wellington College International Shanghai
Prep School participates in Wellington's first Shakespeare Week-Wellington College International Shanghai
June 3, 2019
Penny Lewis English Teacher
We know what we are, but not what we may be.
 – Ophelia, from William Shakespeare's Hamlet
From 27th-31st May, our pupils in Lower and Upper Prep were getting to grips with the greatest writer England has ever produced, as they took part in the College's first ever Shakespeare Week.
Shakespeare occupies a strange position in English literary culture. Across the world, far beyond the shores of his homeland, his words and works are beloved by millions of people – students of the English language, theatre lovers, writers, storytellers and more. For practically anyone with even a passing interest in psychology or the 'human condition', there is so much in Shakespeare to absorb and delight them.
Sadly, at the same time, his very name all too often evokes a sense of immediate dread and impending boredom in pupils. This sudden gut-punch of apprehension felt by many schoolchildren when they learn that they will be studying Shakespeare usually comes from one crucial issue – they just can't see how it will be relevant to them. Much like the common misconception about algebra in maths lessons, schoolchildren often view Shakespeare as a dusty, dry, near-dead format that is no longer applicable to modern living. On the surface, it's an understandable reaction. How can a series of plays and poems written over 400 years ago fit into our ultra-fast-paced world of personal technology, online personas and increasingly complex societal structures, and still have something relevant to say?
However, with more than a passing glance, any pupil can quickly see that the true genius of Shakespeare was in his understanding of universal themes. Look at any Shakespearean play, and you'll see the nature of humanity explored there. Ambition, greed, love, hate, nobility, jealousy, friendship, madness, rage, redemption, tragedy, comedy – Shakespeare has plenty to say on every facet of every kind of encounter and emotion a person may experience, whether they're living in 1619 or 2019.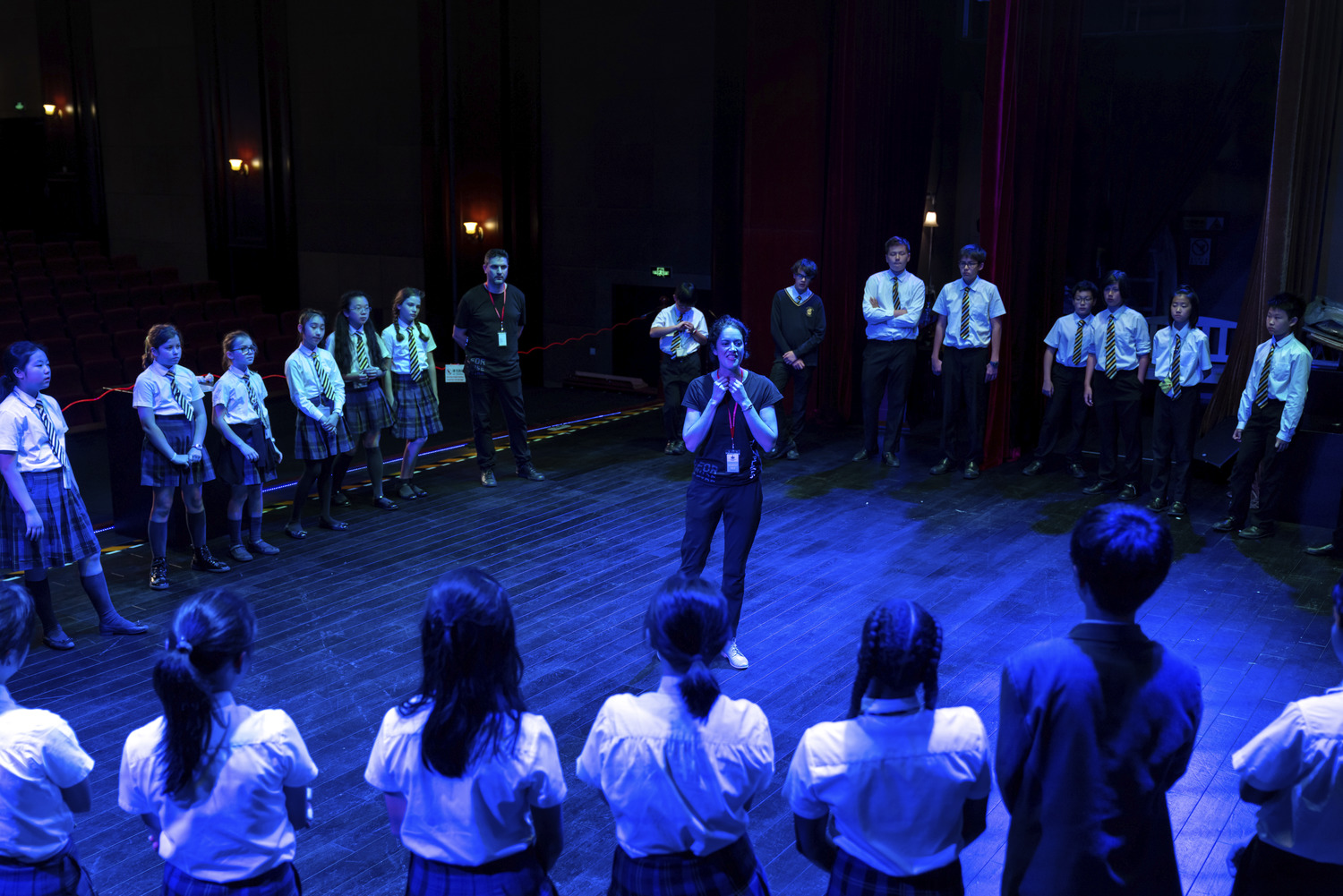 Shakespeare's works are more than words on a page. They are more than prettily constructed verse. They are life's universal themes given form in a way that is both timeless and endlessly engaging. More than this, they are meant to be explored with a confident and open mind, which is exactly what our pupils did throughout this week. Under the guidance of professional actors from the Bell Shakespeare company (our guests for the week), our pupils went about breathing life into the specific plays that they are currently studying, which are:
Years 4 and 5 – An introduction to Shakespeare
Year 6 – The Winter's Tale
Year 7 – Romeo and Juliet
Year 8 – A Midsummer Night's Dream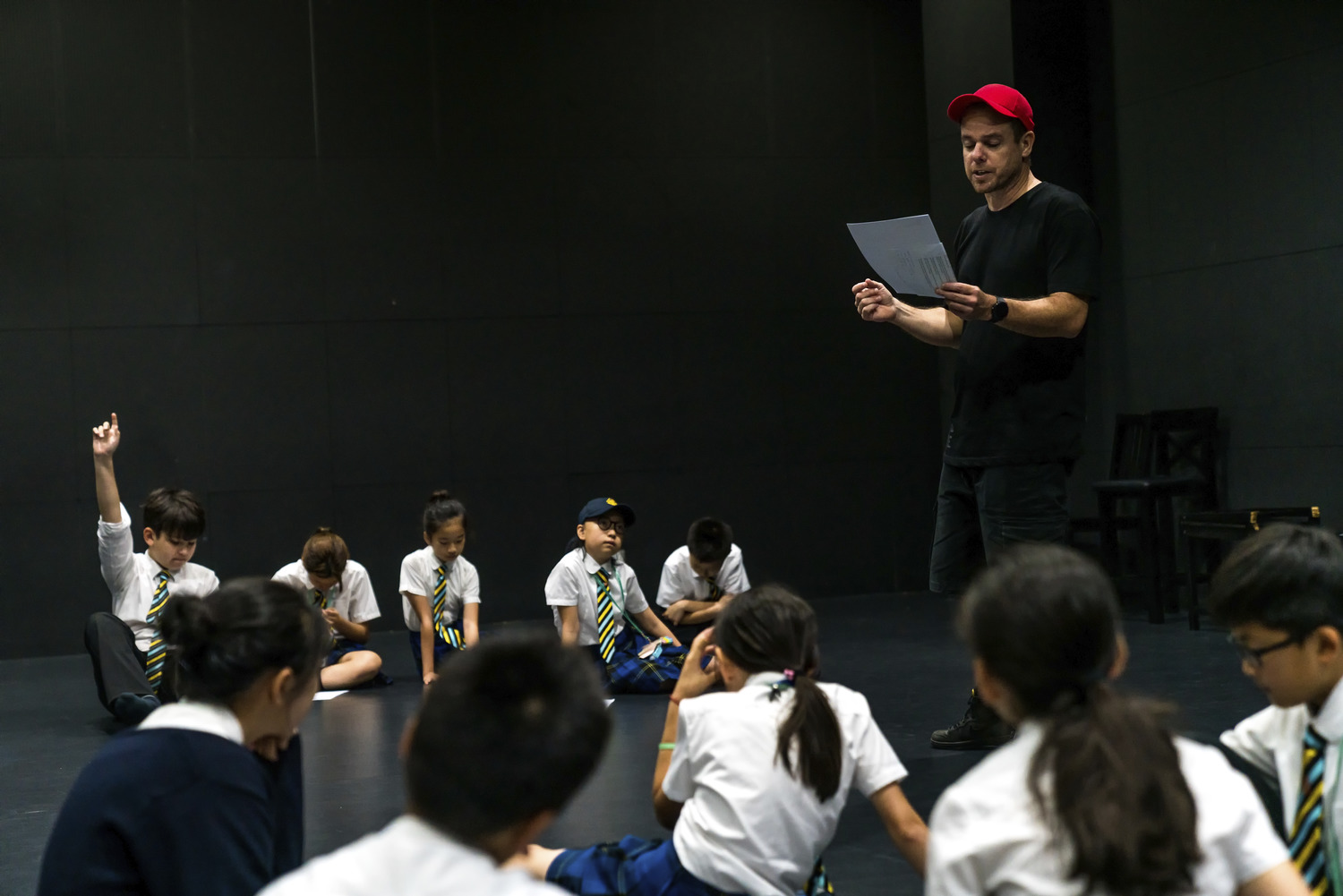 Bell Shakespeare is an Australia-based national theatre company dedicated to making the plays of William Shakespeare accessible, relevant and exciting to audiences of all ages. During this week, instead of their normal English lessons, pupils broke off into small workshop groups in the College Theatre and Black Box, where they worked with these highly trained actors to explore Shakespeare in a much more physical and dynamic way. This was crucial for furthering their understanding of the texts they are studying. By performing Shakespeare, by using their voice and their bodies to give life to the words, they will now be able to interpret his works much more fully than they ever could by simply reading them.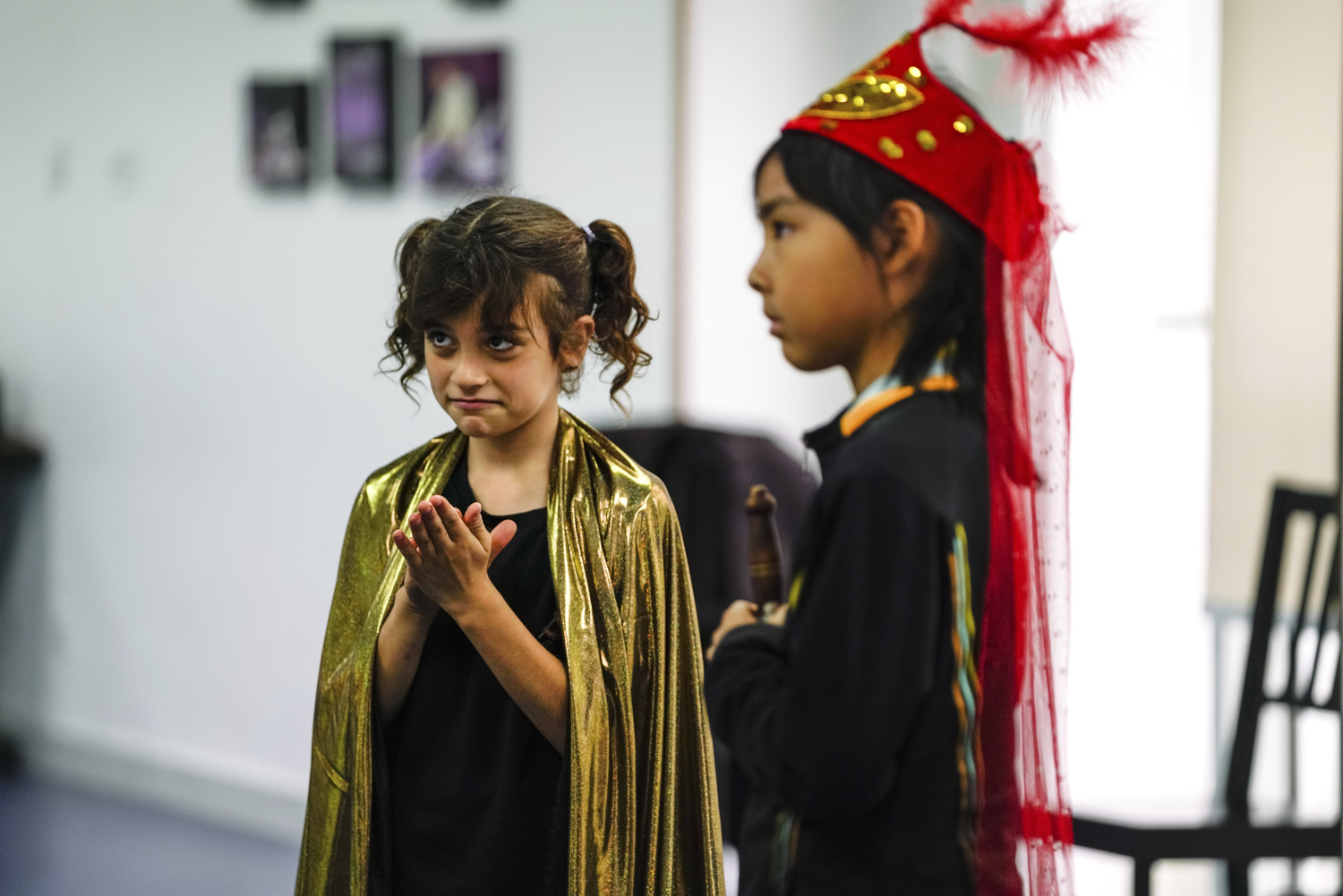 At the end of the week, each year group gave a short performance, to each other and their English teachers, that encapsulated everything they had learned throughout the workshops with Bell Shakespeare.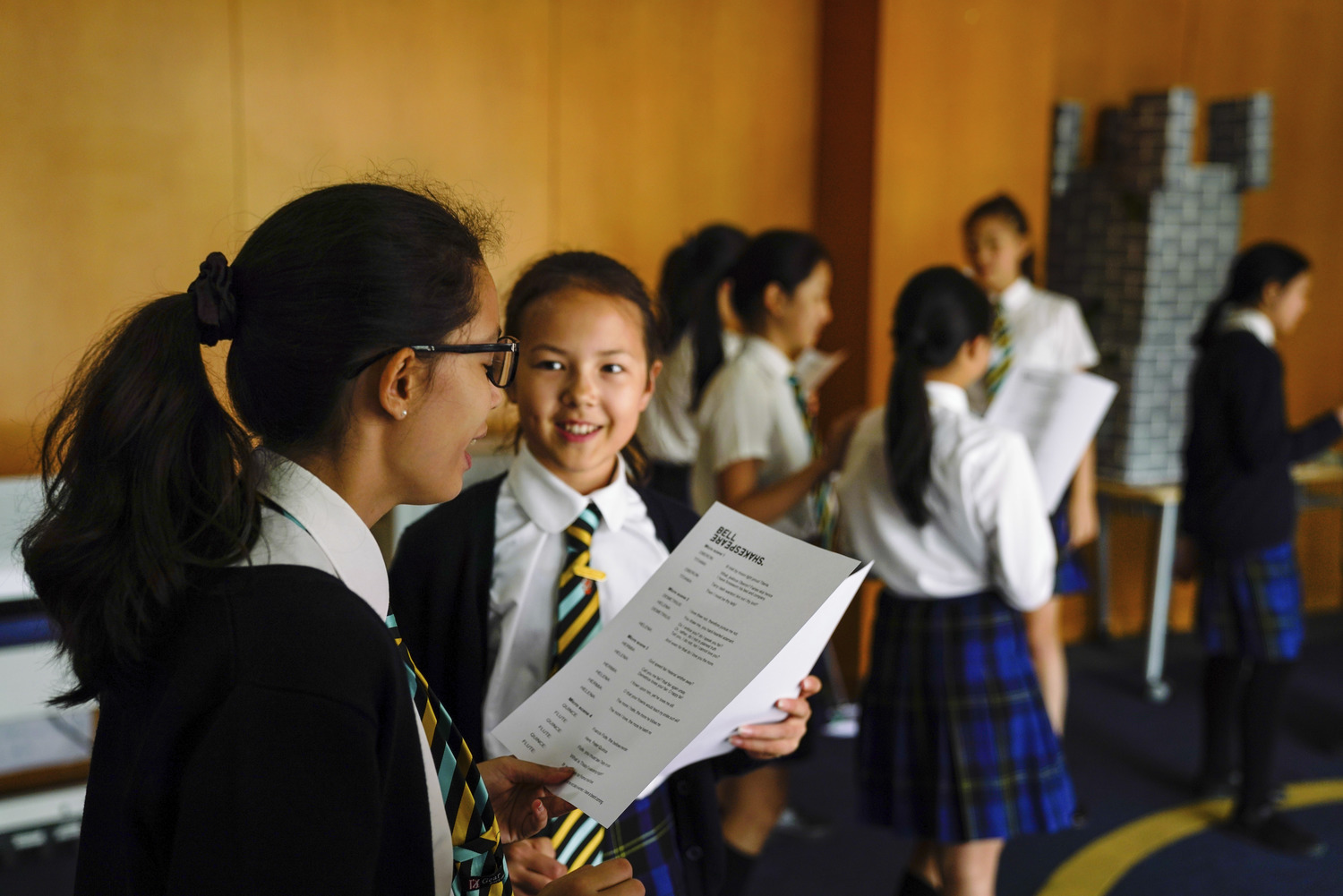 Through this week, pupils also learned that more than anything, Shakespeare was a linguistic pioneer. He created and influenced hundreds of words that are still used today and fearlessly experimented with language to make his message stand out across the centuries. We want our pupils to be similarly bold and pioneering in their use of language. By exploring Shakespeare with confidence and physicality, they have hopefully gained an invaluable experience while having a lot of fun in the process. Through these workshops, they tackled very challenging subject material in a novel and interesting way. This will stand them in good stead for their English literature studies but also life in general, as there will be plenty of times when they will need to use a combination of oracy and performing skills to confidently verbalise difficult or complicated concepts.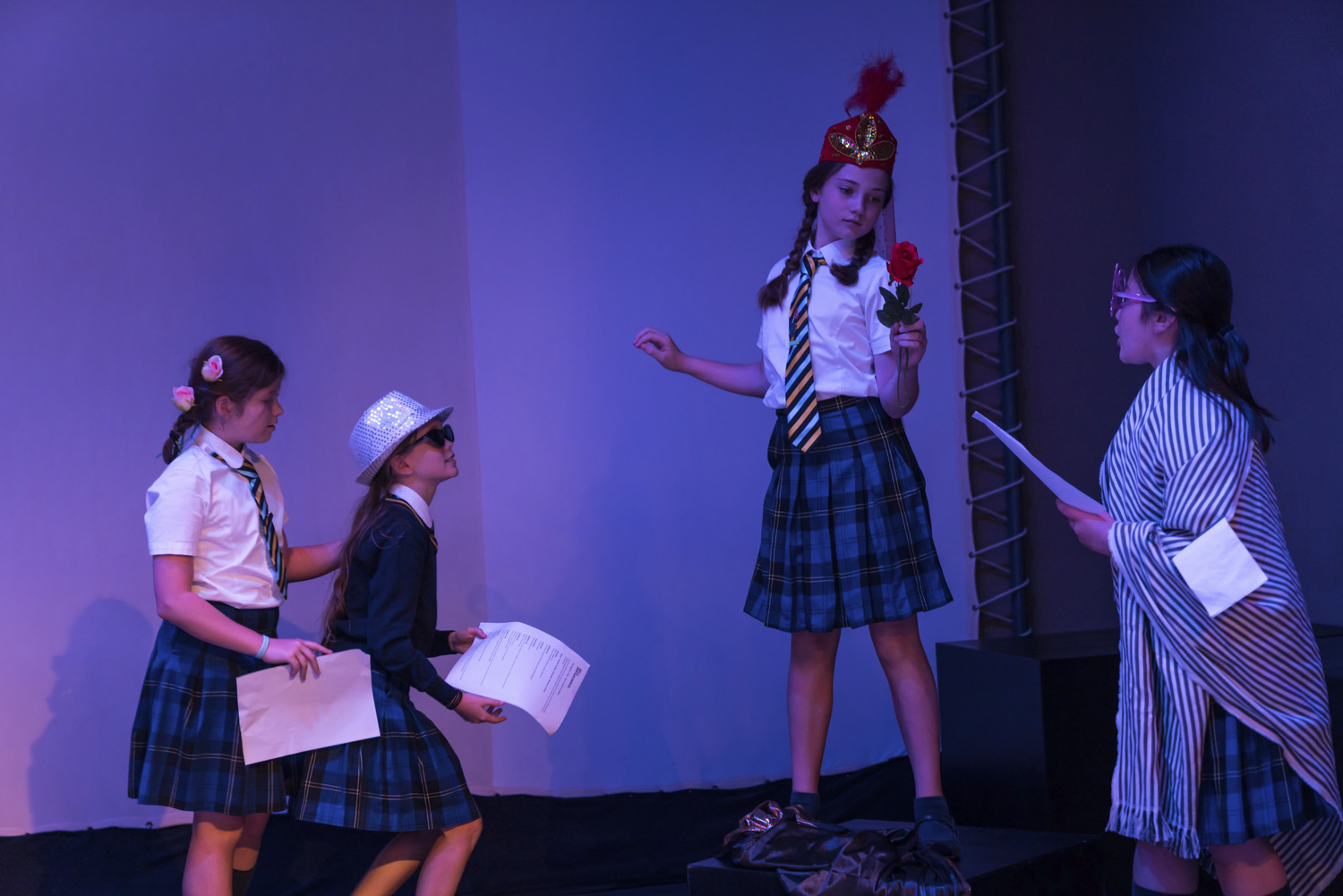 The Prep School enjoyed a week of dramatic exploration that allowed them to see Shakespeare in a whole new light. By the end of it, I hope that every pupil involved is no longer any doubt that his works are still living, breathing things that continue to influence our global culture – countless films, books, artworks, plays, stories of every sort, they all owe a great debt to Shakespeare.