Insights | Pupils boost biodiversity in Borneo
With every expedition that Wellington runs, we aim to offer our pupils the opportunity to not only access new learning environments outside of the classroom, but to also discover new and exciting things about themselves; their physical and mental capabilities, their opinions regarding important societal issues and, vitally, their expanding world view.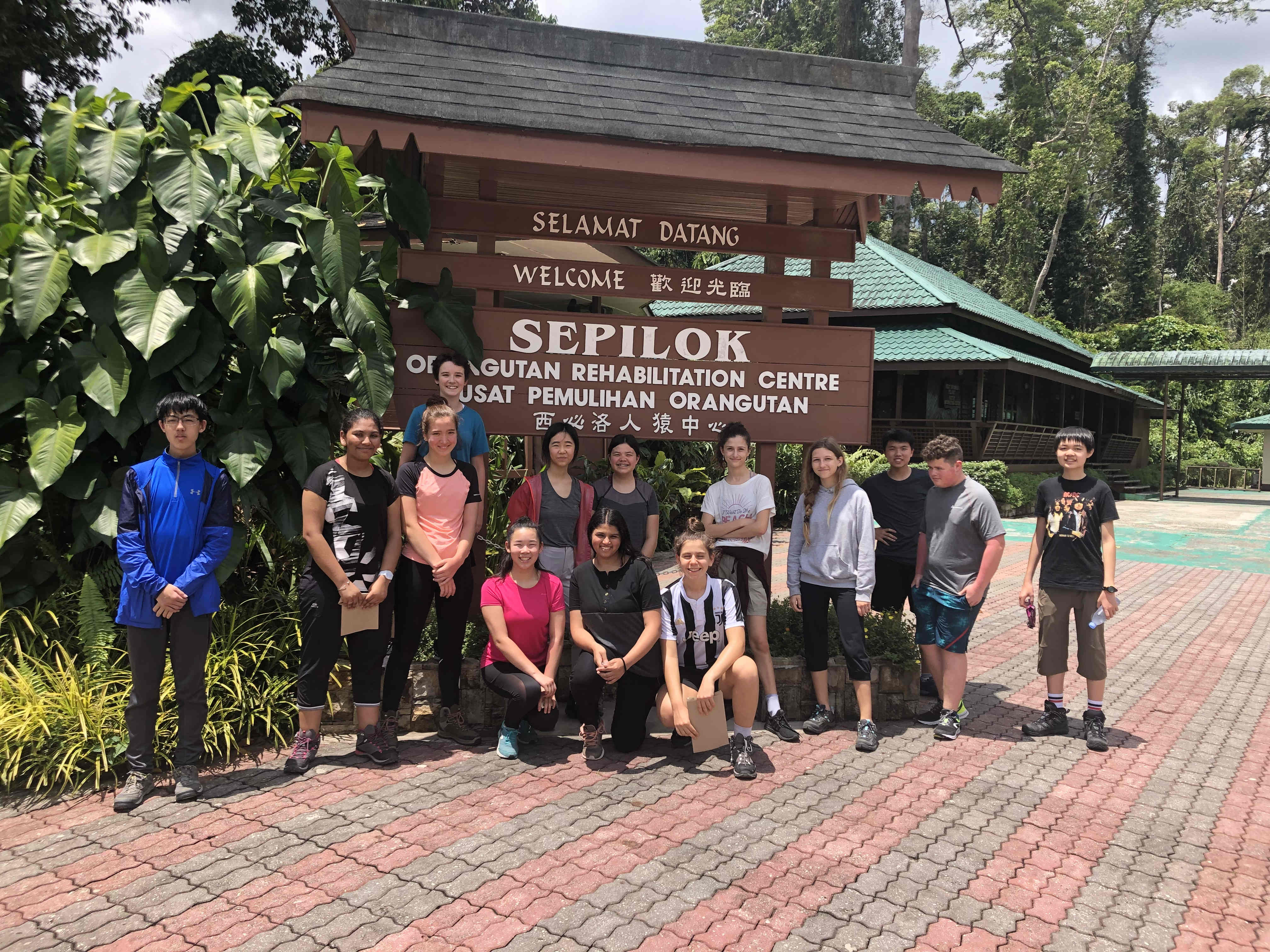 The latest trip to Borneo proved an excellent chance for 14 of our pupils (eight from year 9 and six from year 10) to explore all of these things as they set off for a week of wildlife observation and data collection, environmental conservation, rainforest trekking, hiking, rope obstacle climbing, white-water rafting and more. Between 29
th
March and 5
th
April, Mr O'Brien and Ms Palakrishnan led the expedition deep into the lush, living lands of Borneo.
Getting engaged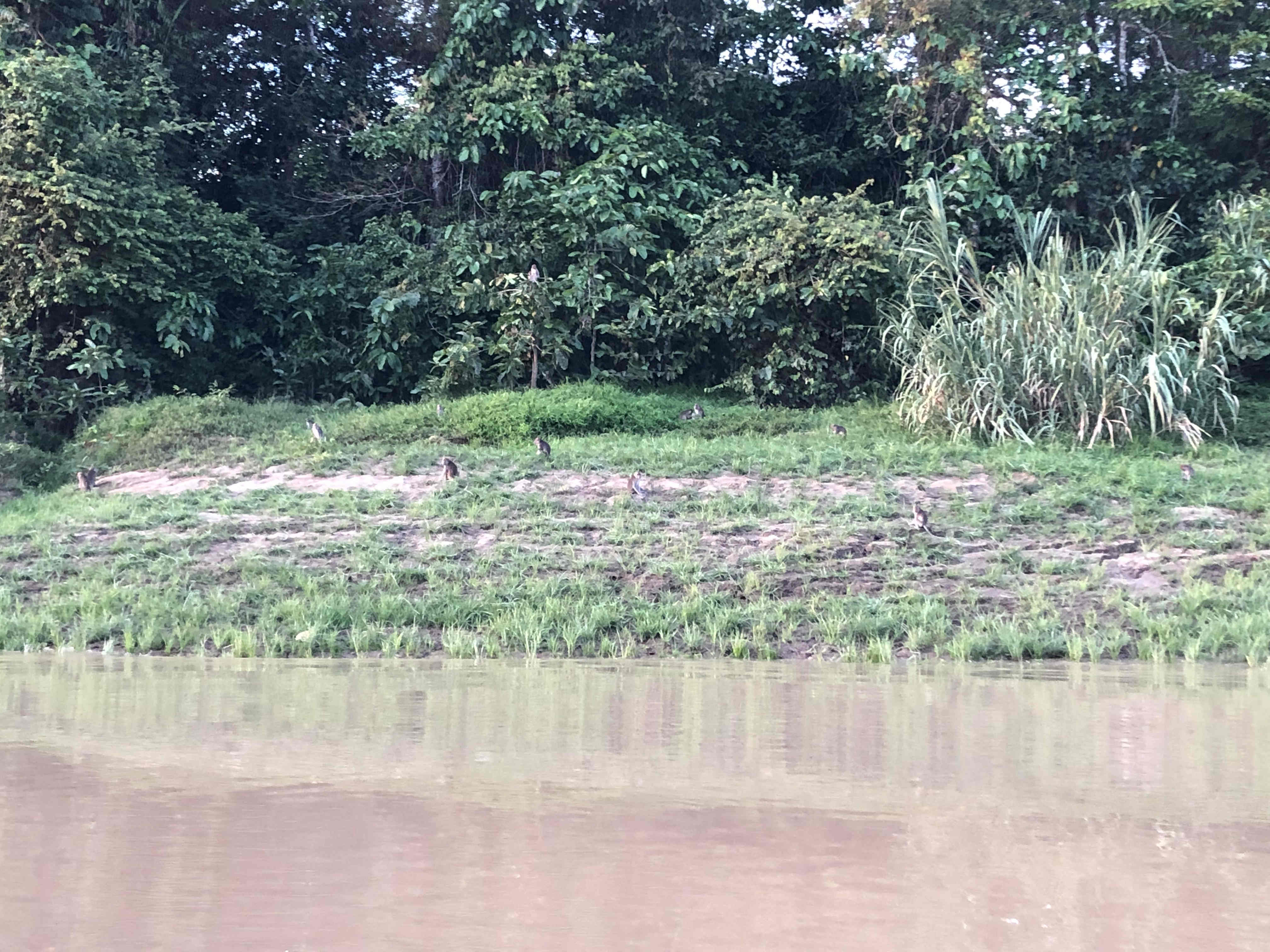 "Every morning and afternoon we went out from the centre in our sunrise and dusk crews, as these were the best times to view wildlife when they were most active. With every excursion, we collected data on the wildlife we observed – their movements, habitats, how active they were. We saw proboscis monkeys (the ones with the big fleshy noses!), long and short-tailed macaques and one really rare red leaf monkey, which our guide said he'd only seen once before during the past 6 years! There were also plenty of birds to spot, including very colourful kingfishers and hornbills. The biodiversity of the rainforest was incredible."
–
Nick
(year 9)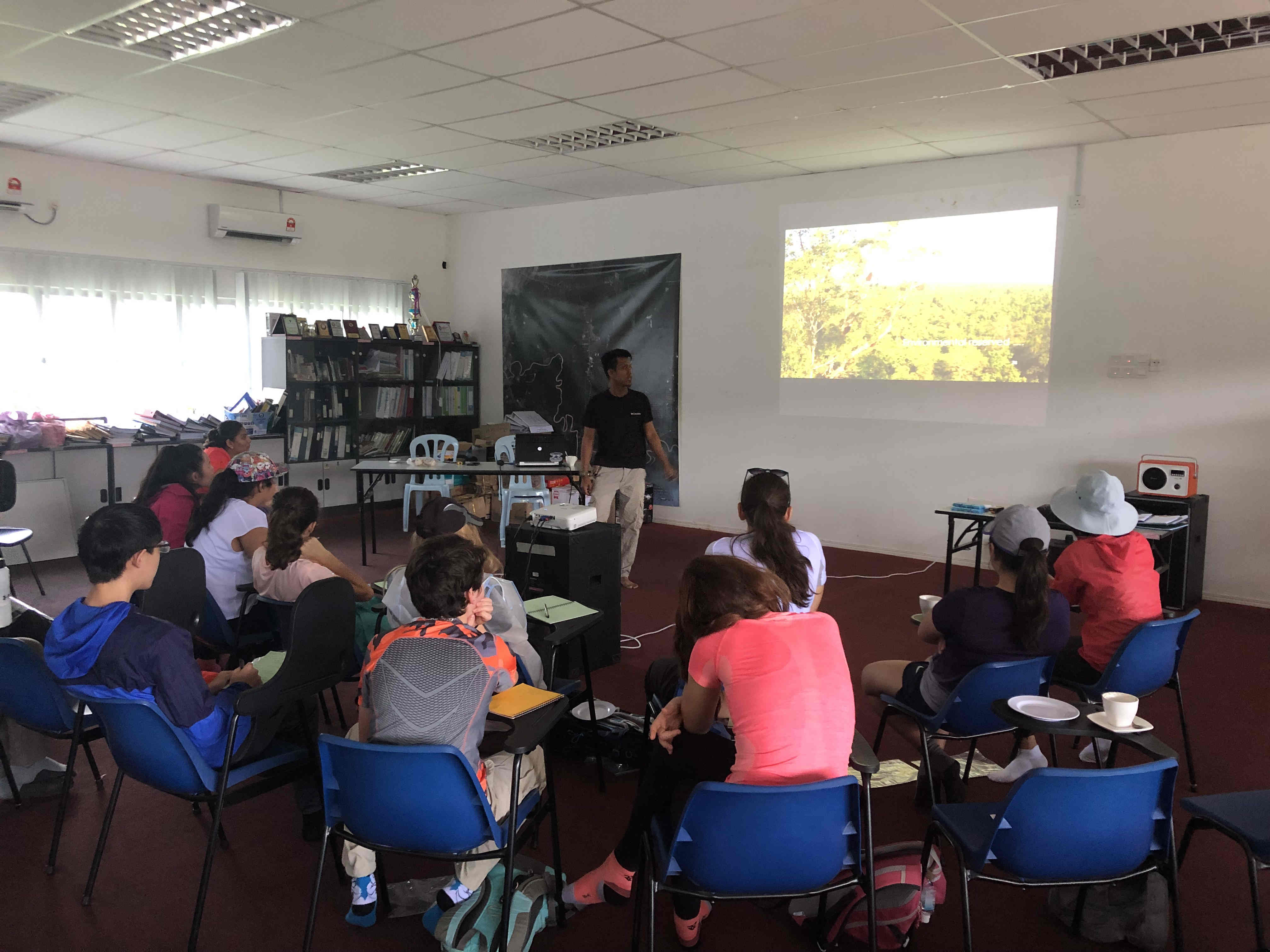 Thanks to the extensive knowledge of their guides, the pupils were instructed on the importance of maintaining harmony in the natural world and were shown practical methods to help achieve this vital goal.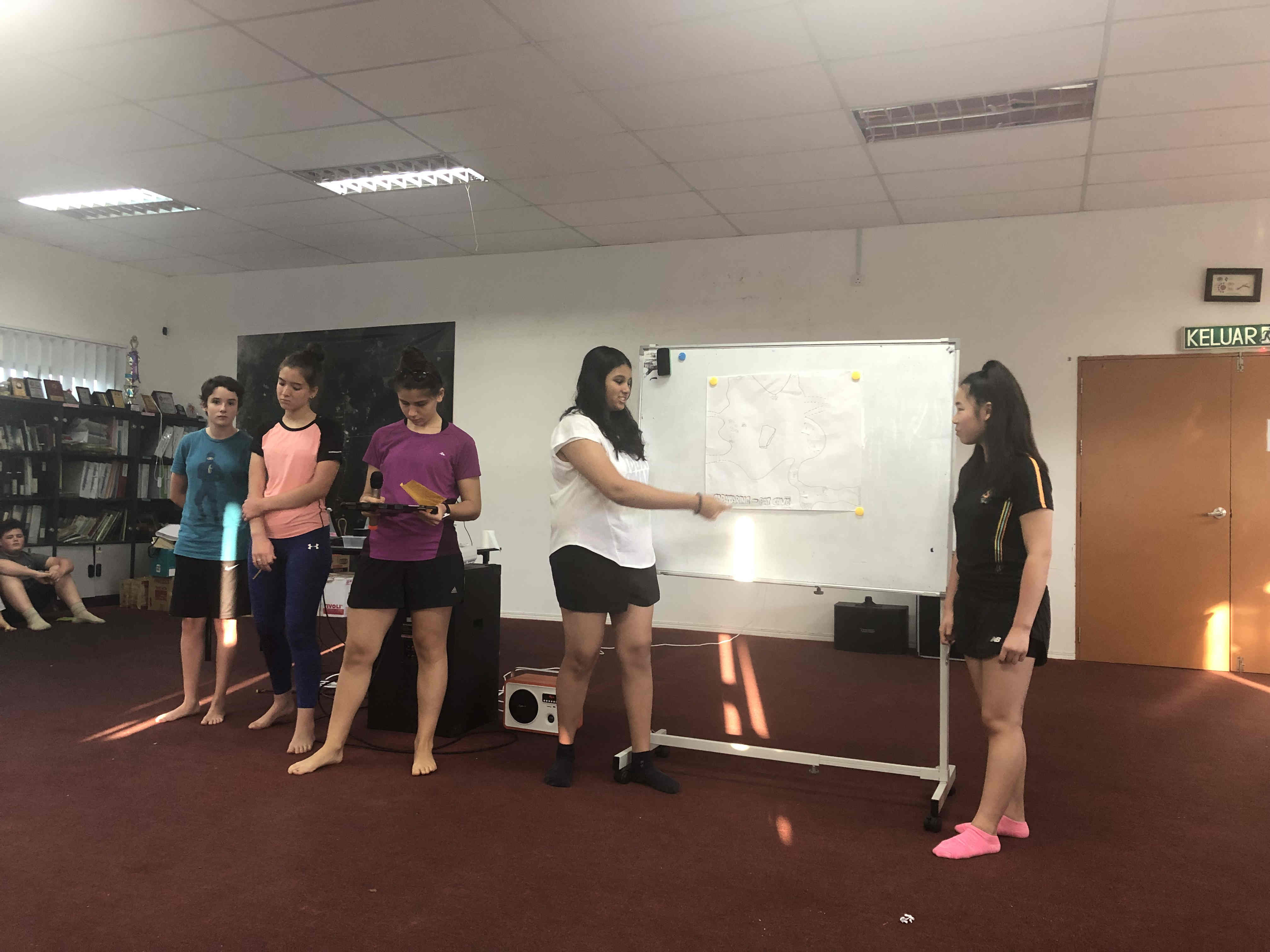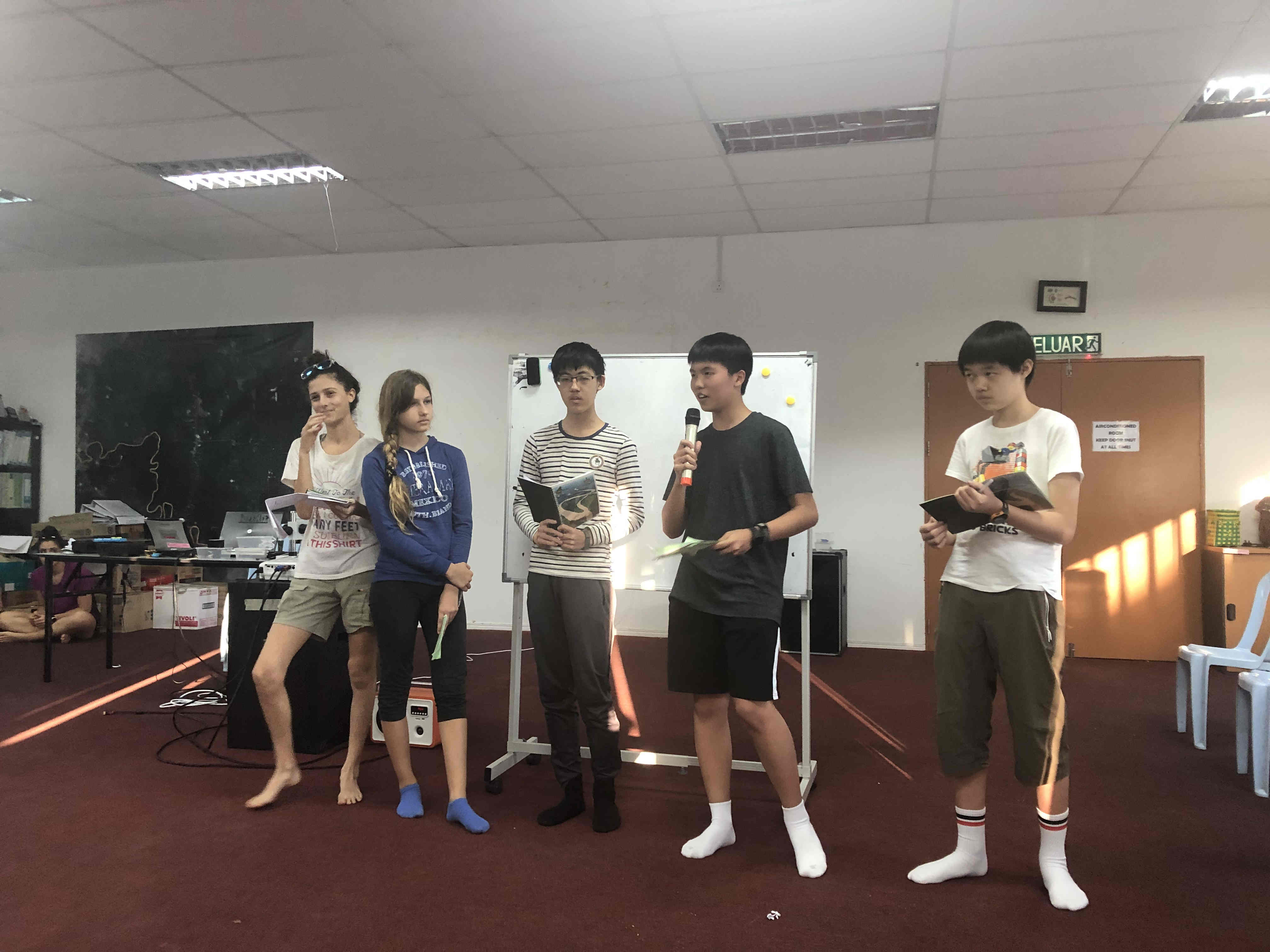 "We discovered that data collection is essential in environmental conservation, because you have to understand exactly how human activity is affecting wildlife and the availability of habitats if you want to plan ahead carefully and keep the natural world safe. Every day, we would log sightings of animals, complete with GPS coordinates, and later we made a presentation from our studies of different animals' behaviour and movement patterns. This data was eventually sent to the professional conservationists' centre, so it was very cool to be able to help out."
–
Hana
(year 9)
Protecting the future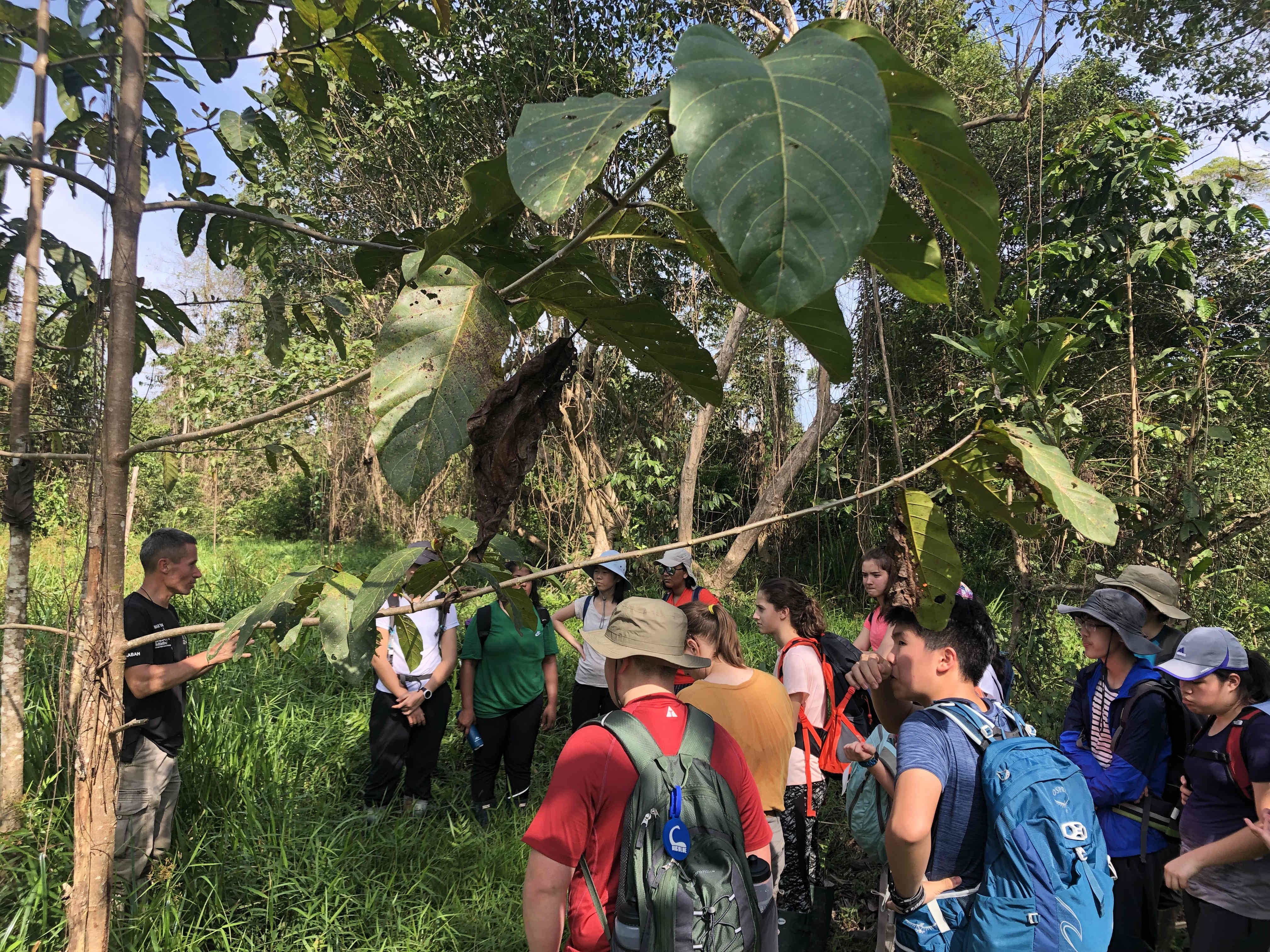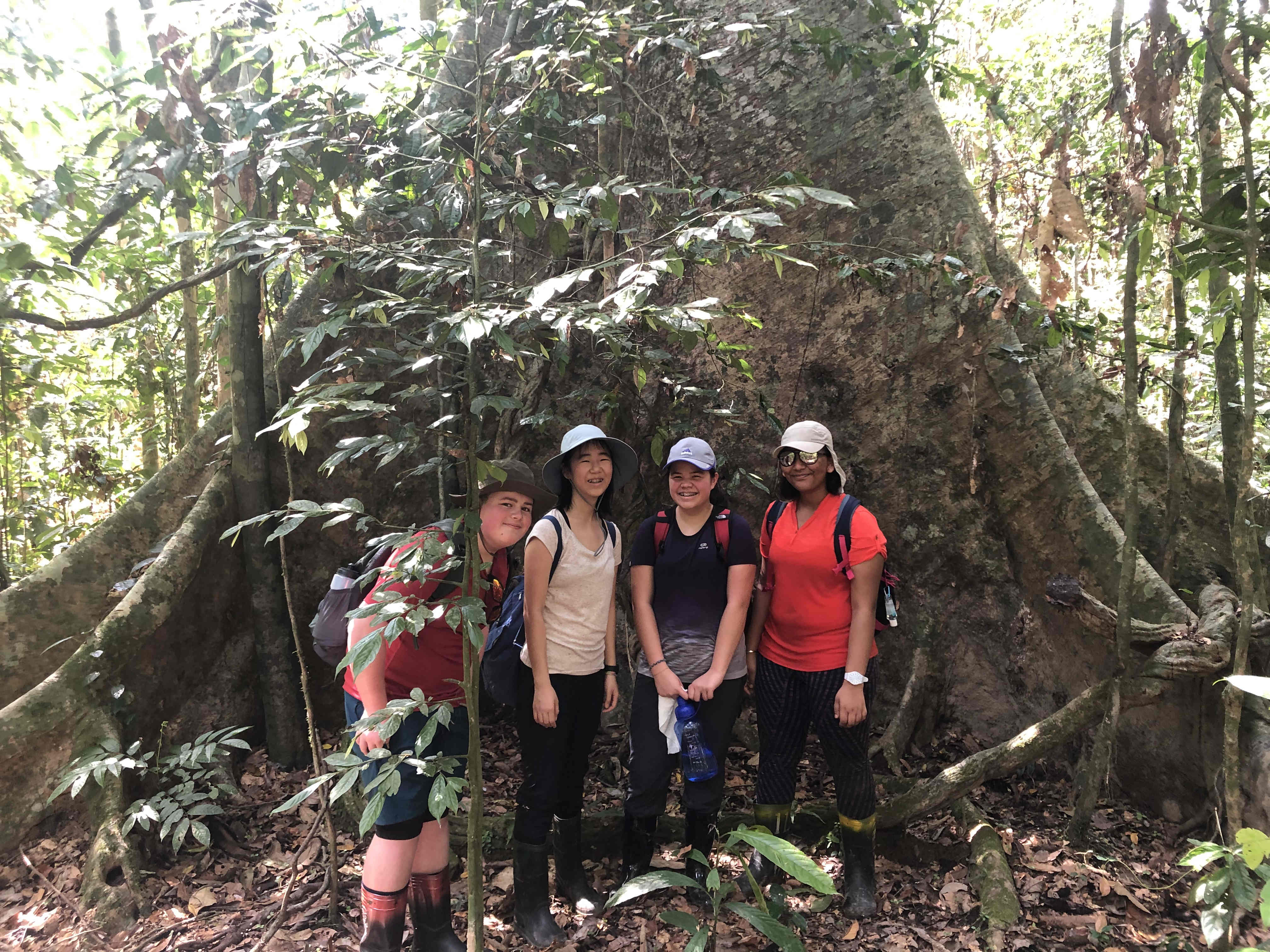 Pupils discovered that in order to clean up the environment, you have to get your hands dirty. Alongside their data collection activities, they were also there to actively carry out several conservation tasks.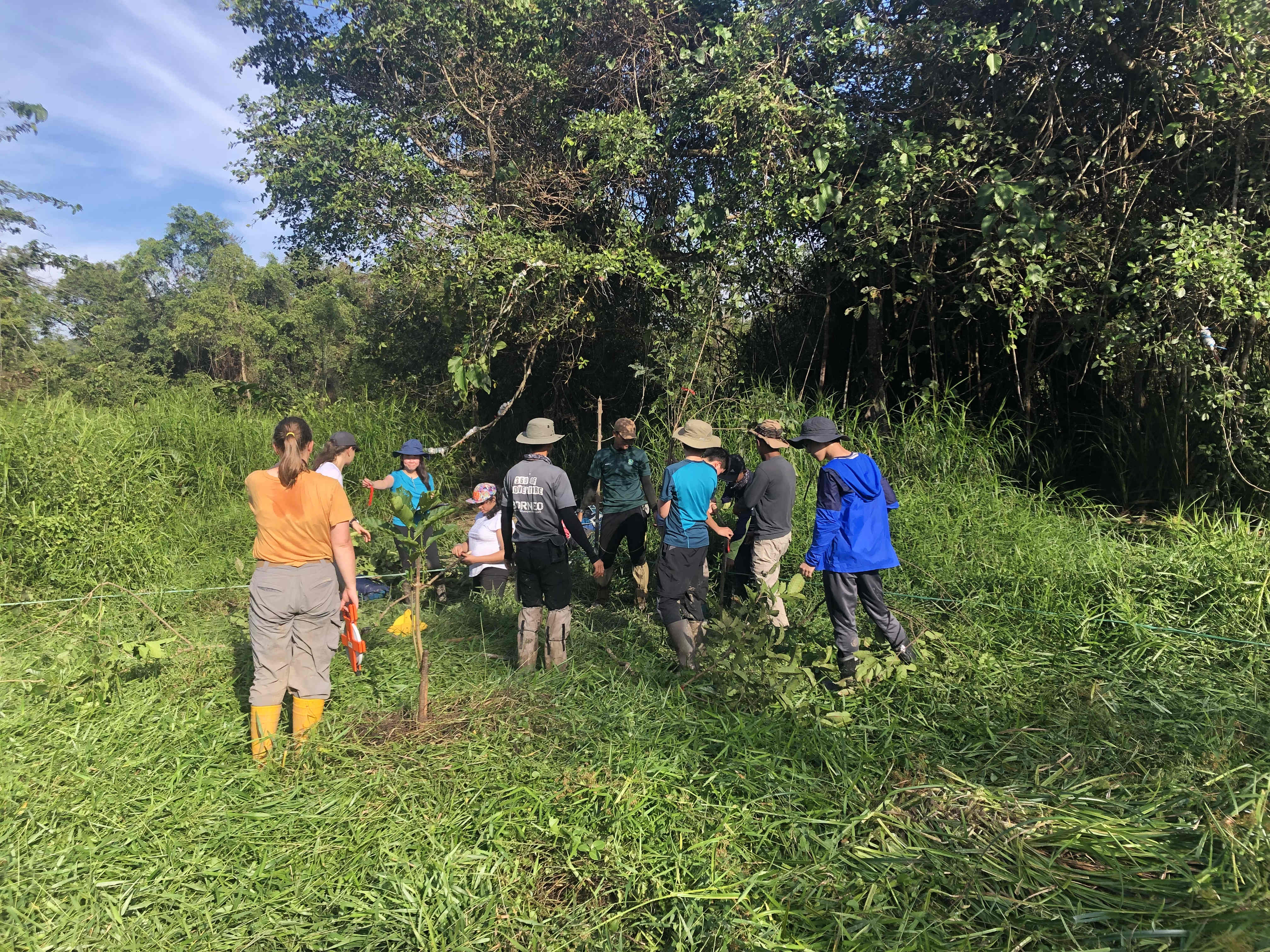 "We found out that much of the rainforest is being cleared away for palm oil production and other economic reasons, so we planted a lot of trees between us to help restore the balance. Our guides taught us about the importance of planting new trees to make the soil more fertile again, which would help fight forest fragmentation and degradation."
–
Neelima
(year 10)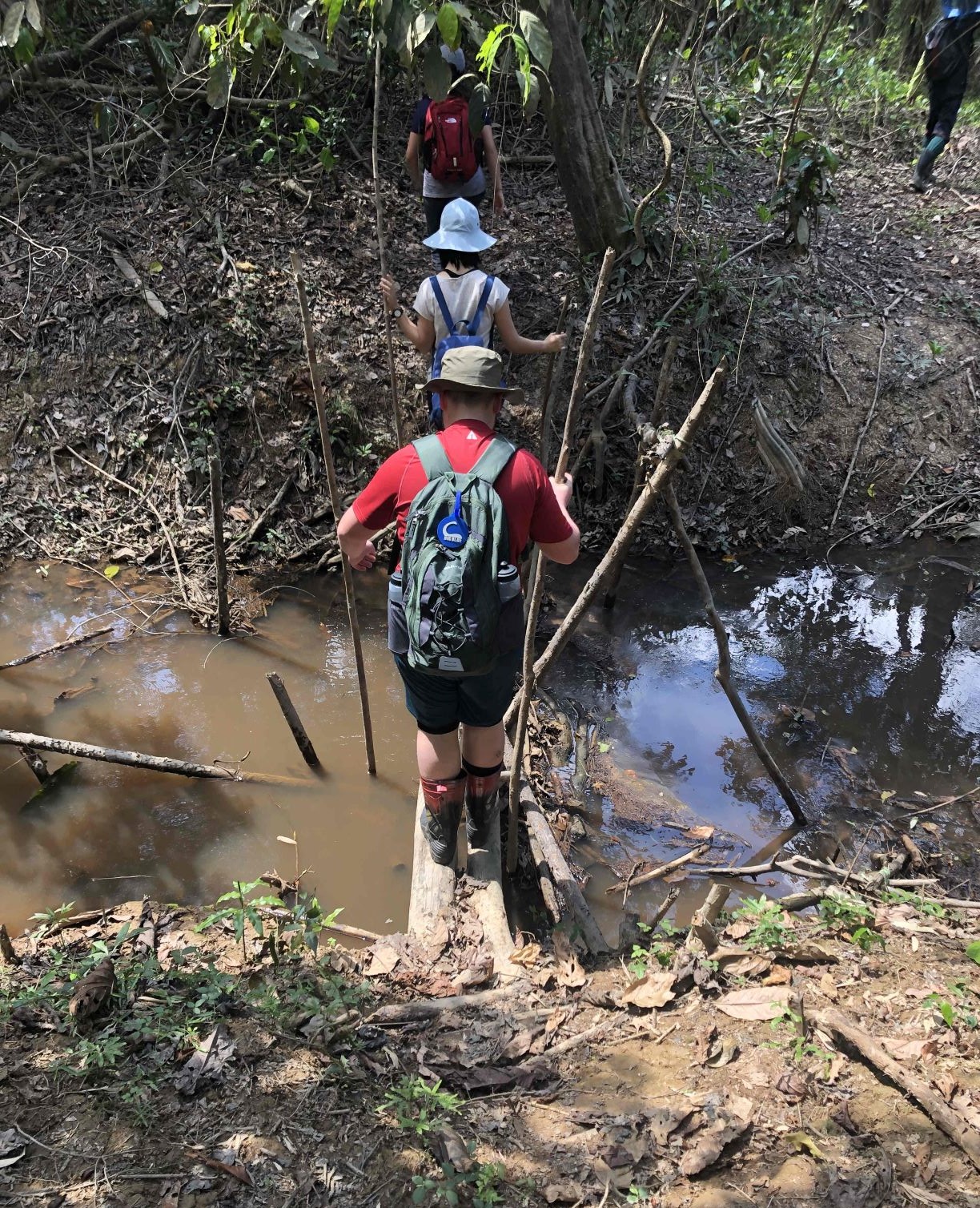 Years 9 and 10 quickly found out that environmental conservation is tough but rewarding work, as they battled the Bornean terrain in order to help protect it.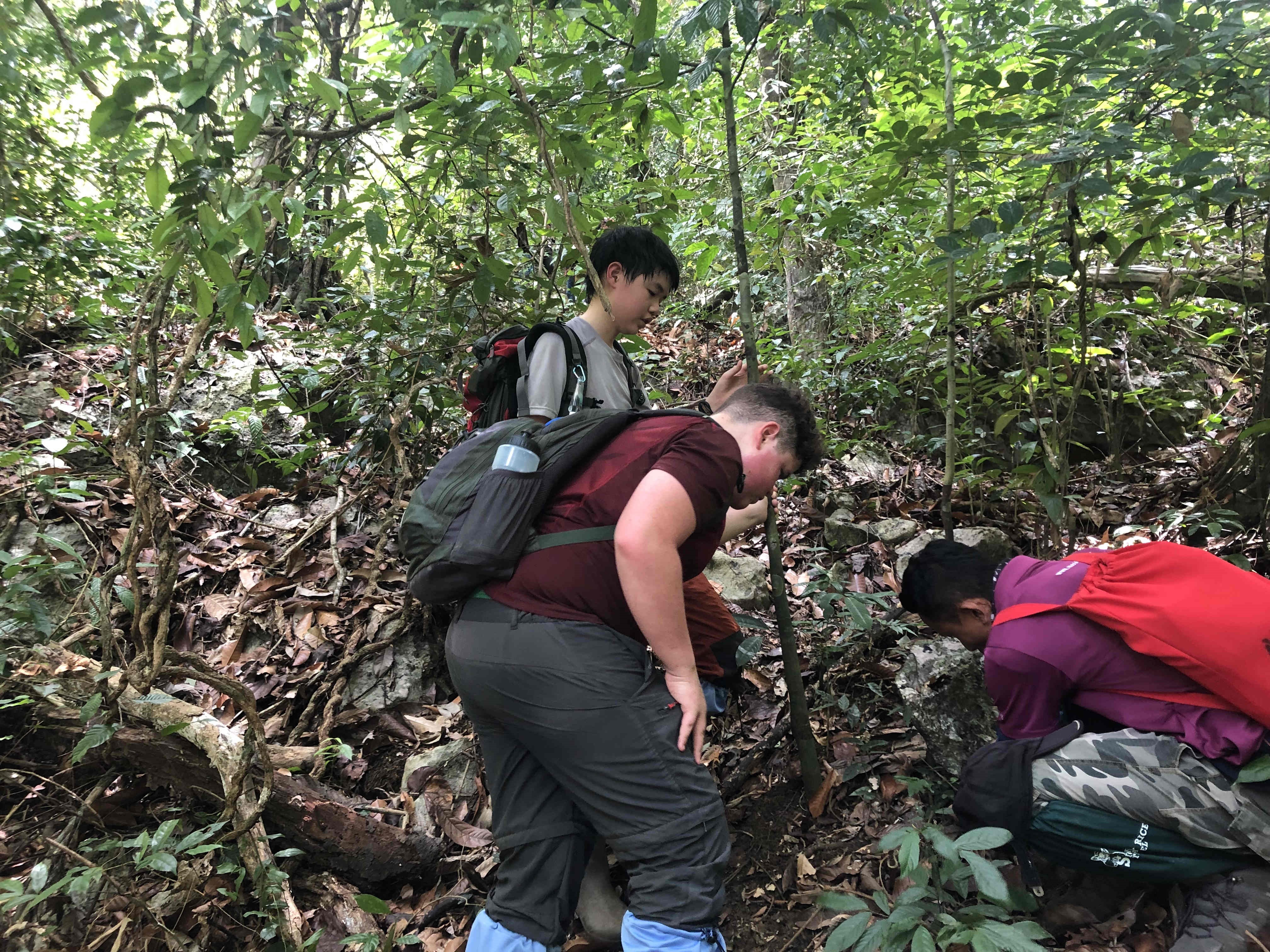 "Each day was very physical, cutting through elephant grass with machetes is no joke! The mosquitos and the heat made it hard work, but I think we all really enjoyed making a positive difference. It was a very important lesson to see first-hand how strong nature is and how fragile it can become if it's not cared for."
–
Nick
(year 9)
Leaving no trace, taking only lessons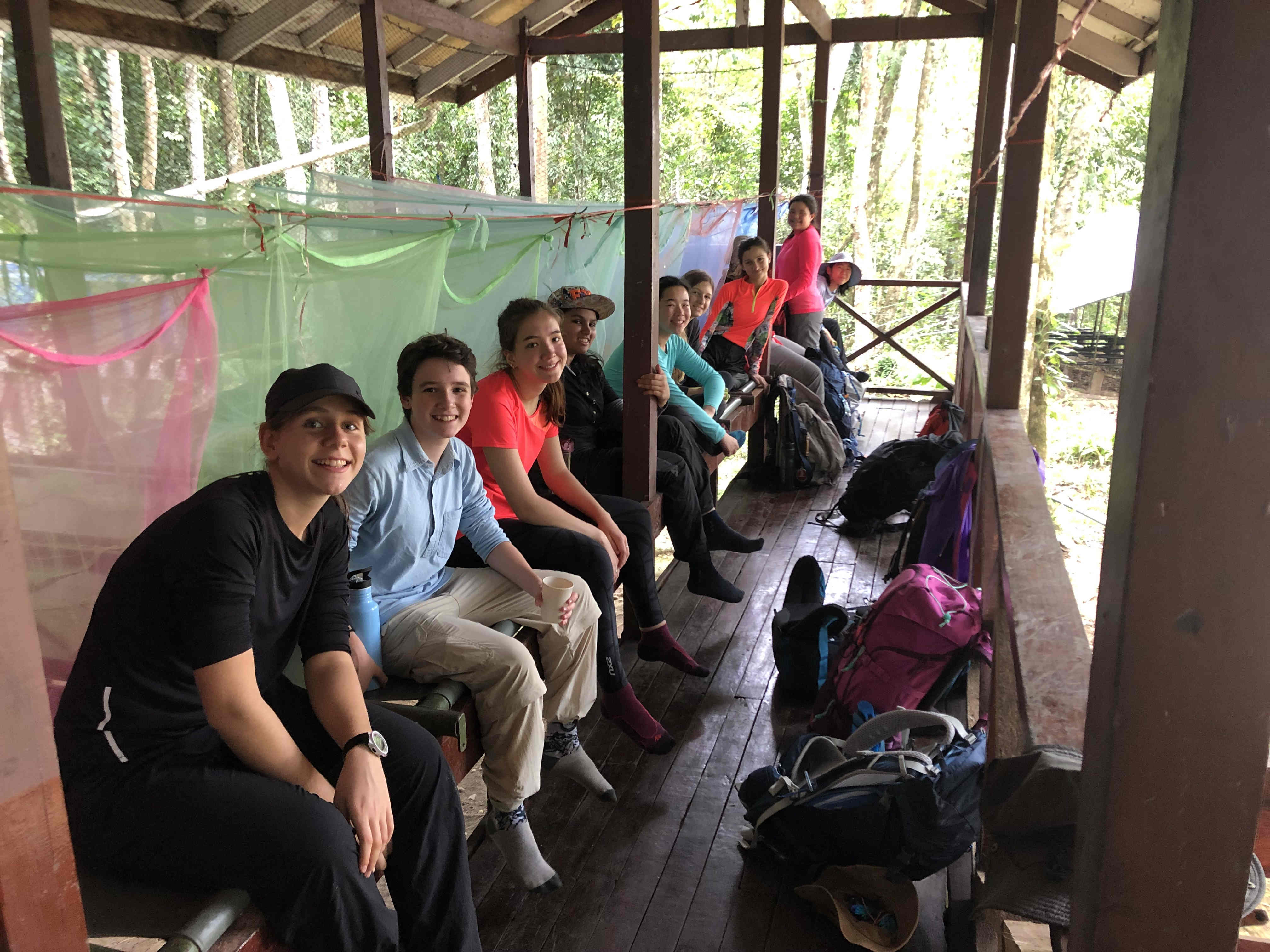 As well as the environmental conservation element, the Borneo trip also challenged our pupils to push themselves physically as well as reflect on the wider implications of humanity's impact on the natural world. By exploring Borneo in a wide range of contexts, they were encouraged to think carefully about the impact of their own daily actions and consider how they might live more sustainable, environmentally harmonious lives. As we hope to create kind, respectful and responsible global citizens at Wellington, trips like this are an invaluable opportunity to expose pupils to these vital, world-shaping concepts.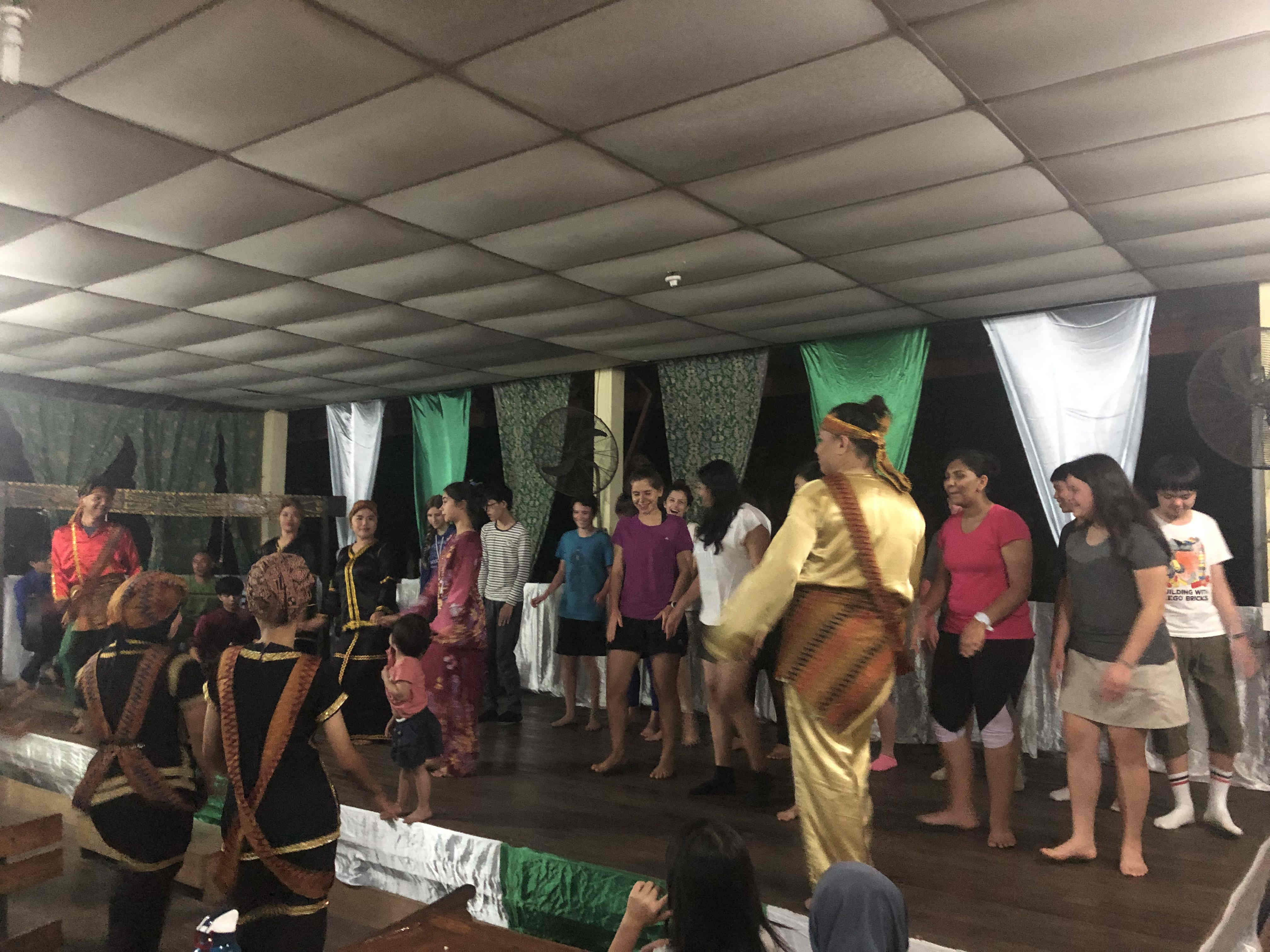 The week passed all too quickly in a blur of fun-filled physical activities, beautiful natural sights and quiet contemplation. Once back in Shanghai, pupils were asked to think about their favourite moments of the trip, as well as the most important lessons they learned and took home with them.
"My absolute favourite part was visiting the Orangutan Rehabilitation Centre. They are incredible animals and the fact that they need rehabilitating in the aftermath of being driven out of their natural habitat is very sad and worthy of deep consideration. We got to see first-hand how there are economic realities as well as environmental concerns involved here, and how we need to strike a balance between the two. "
–
Hana
(year 9)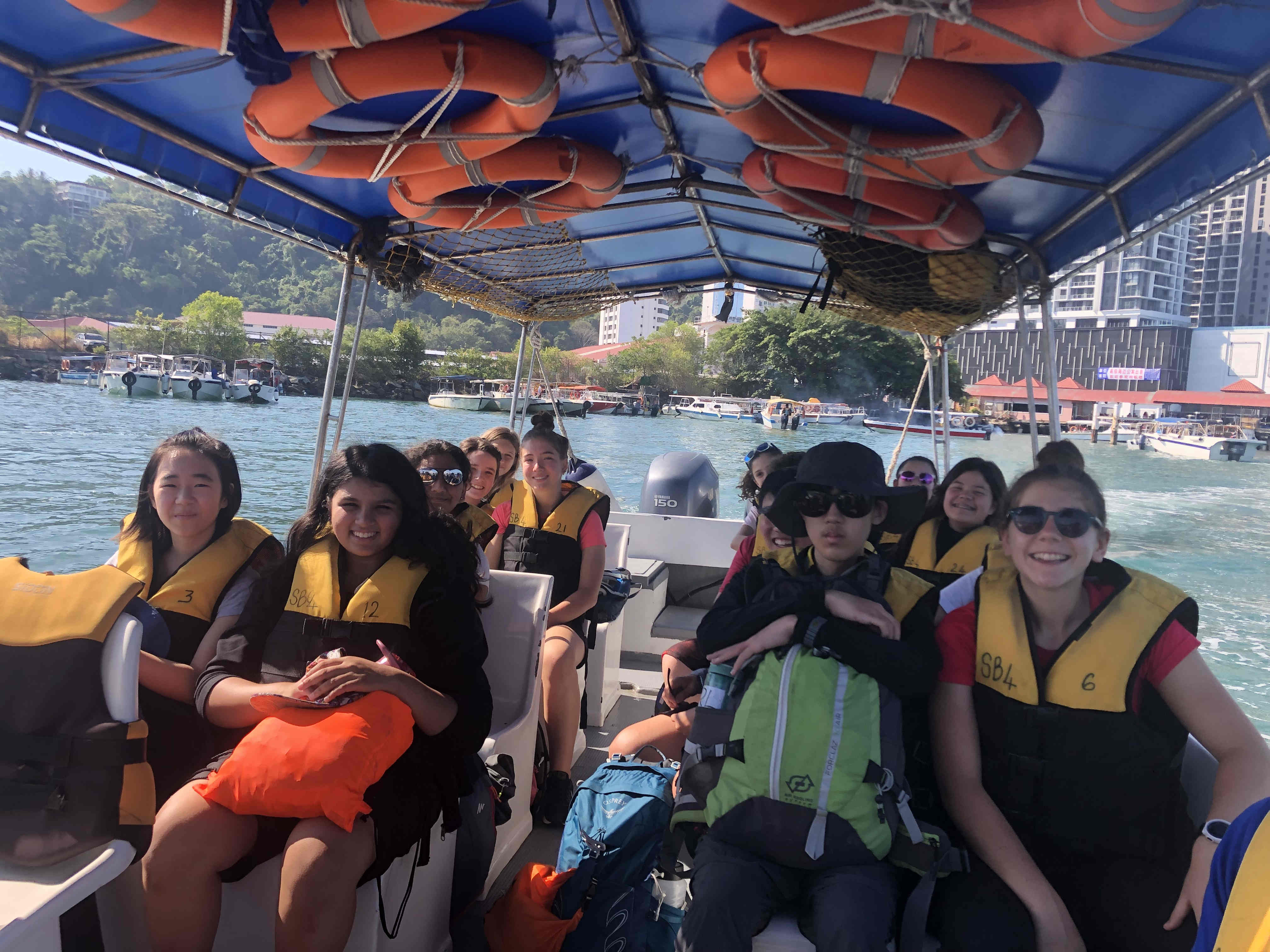 "The river cruise was a particular highlight for me. Seeing a crocodile in the wild, metres from our boat, was a thrill but I wasn't too worried because we had the experts there to keep us safe. I think seeing orangutans that were mentally disturbed due to human action had the biggest impact on me. It was very emotional to see animals suffering just for humans to get a particular product they want. It made me think a lot about the consequences of our consumption."
–
Neelima
(year 10)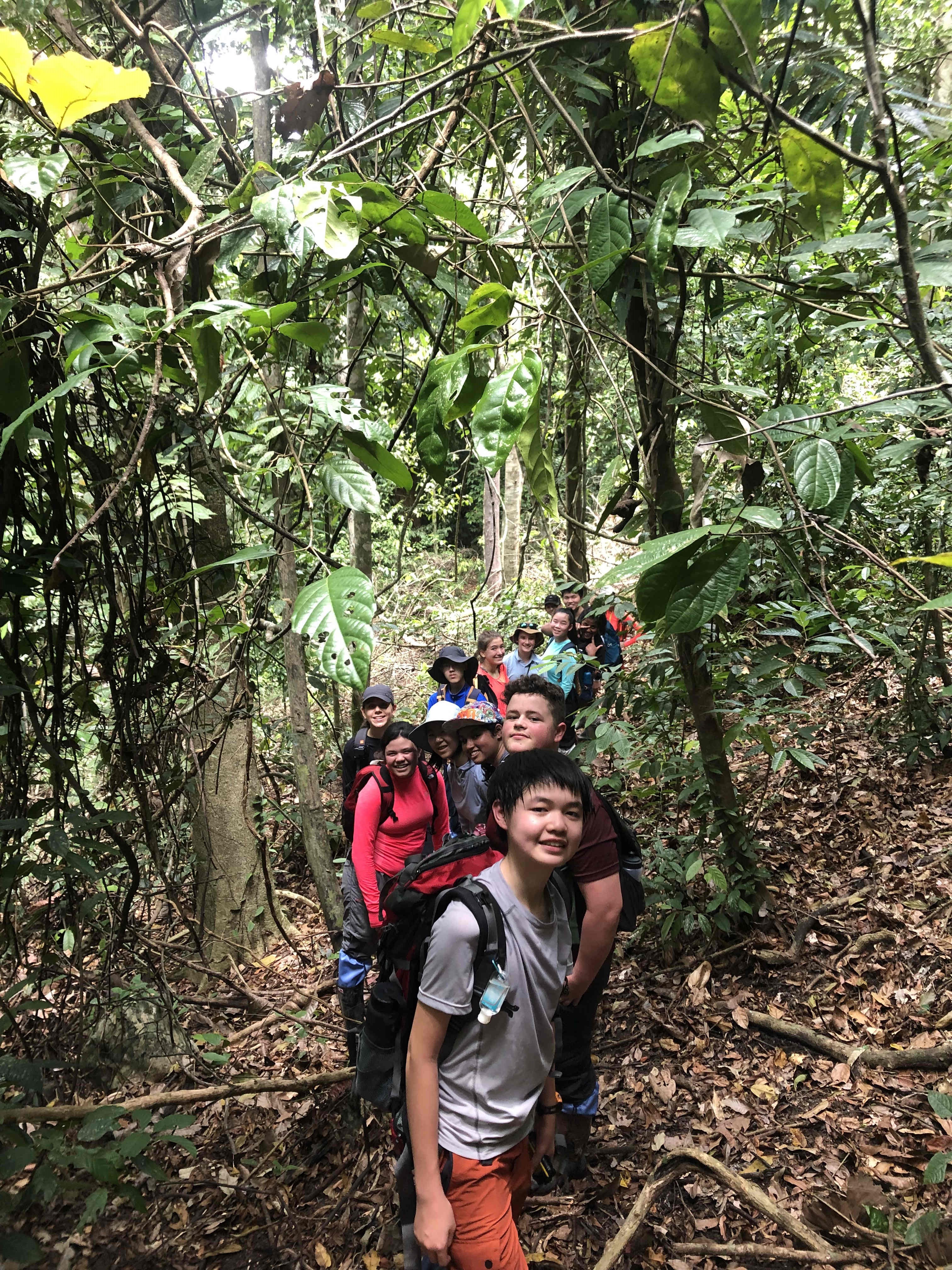 "The five-hour hike up to the summit of a Bornean sacred burial hill site was amazing. I didn't find it much fun on the way up but in hindsight it was an incredible experience to see a place that was so remote and special. More people have been to Mount Everest than this hill, so it made me think about how there is natural beauty all over the world. Oh, and seeing Mr O'Brien falling out of the raft was pretty funny too, once we knew he was okay, of course!" – Nick (year 9)
More relevant articles :