Pupils share their achievements at the Student Led Conference
Mark Polatajko Head of Year 3
The pupils in Lower Prep worked hard all of lent term and produced some wonderful pieces of work in all subject areas. They are proud of what they achieved and are sometimes astonished at their level of learning over the course of a single term. Taking the time to share their achievements with parents is a special moment and an important part of taking responsibility for their learning. This is accomplished through our termly Student Led Conference (SLC).
Preparing for the SLC is an exciting task as pupils organise and plan how they will share their hard work from the term. Years 3, 4 and 5 pupils read through their term's work and chose a piece from each of their English, mathematics and International Primary Curriculum (IPC) portfolios, and sometimes from Chinese and other subjects.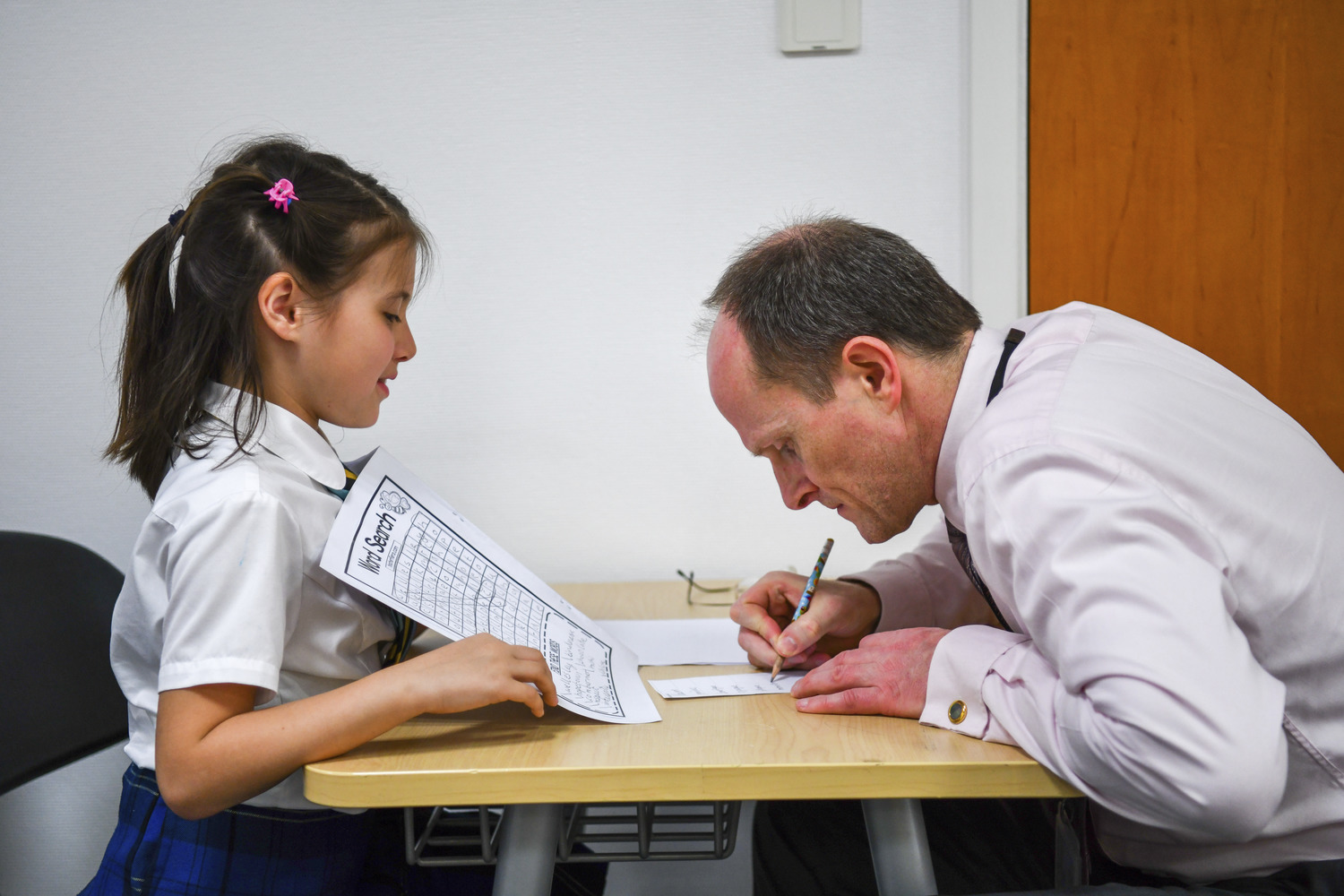 In each case, their teacher has no influence regarding which pieces are chosen, as each individual child makes selections for their own reasons. It could be related to their achievement in learning or that the work in question represents a fun, enjoyable memory, or it could simply be a piece of beautifully created and presented work; essentially, it can be anything the child decides they want to share. Often, pupils will set spelling tests to show their parents the words they have been learning or a word search covering words from their IPC topic; it is their natural creativity that determines the nature of their SLC.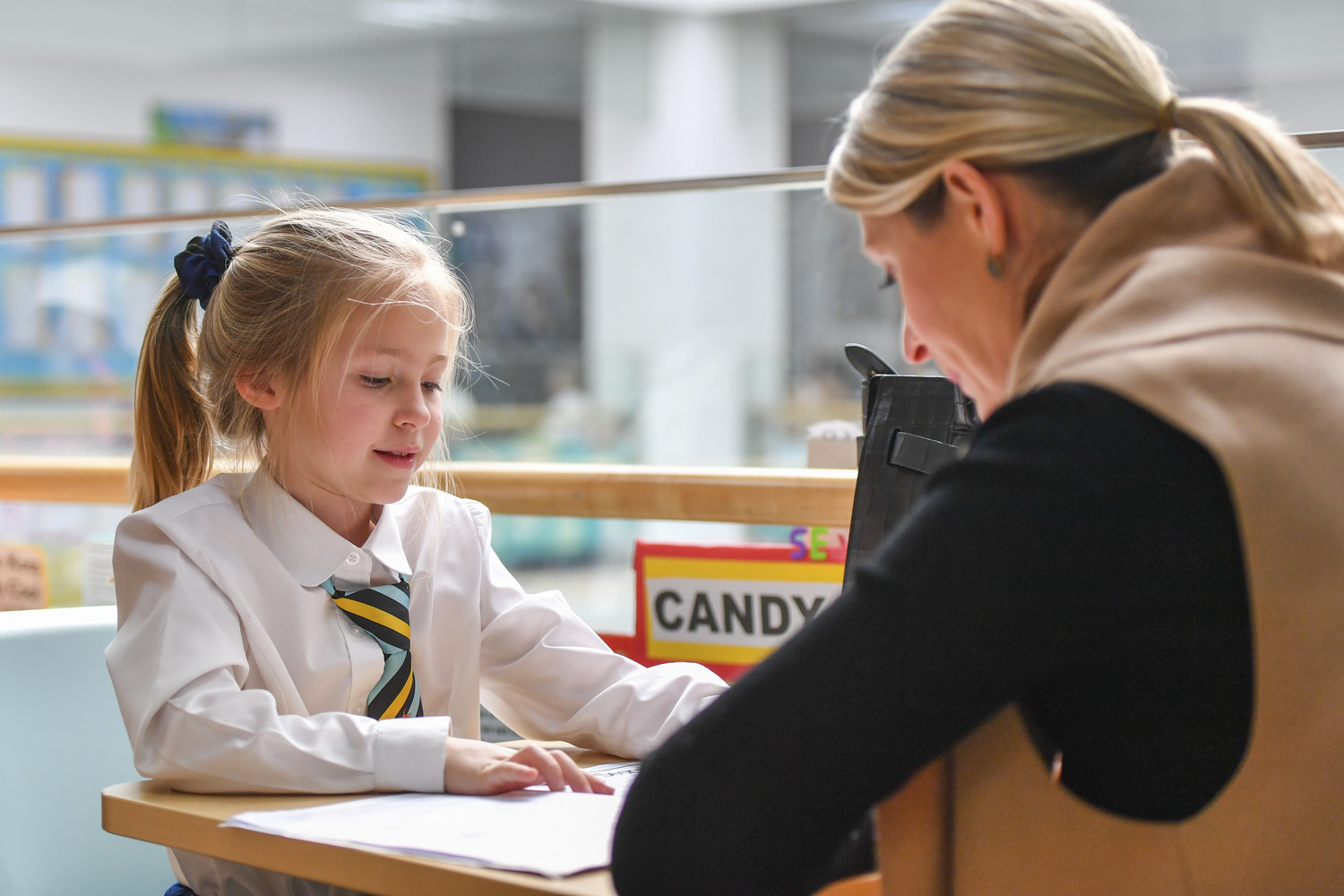 Education is not just about turning up each day, sitting through a lesson, and going home again. It is the whole process of learning, cooperation, excitement, writing, drawing, scientific discovery and more. However, each pupil has a unique learning path, which in turn makes their SLC unique and entirely relevant to them.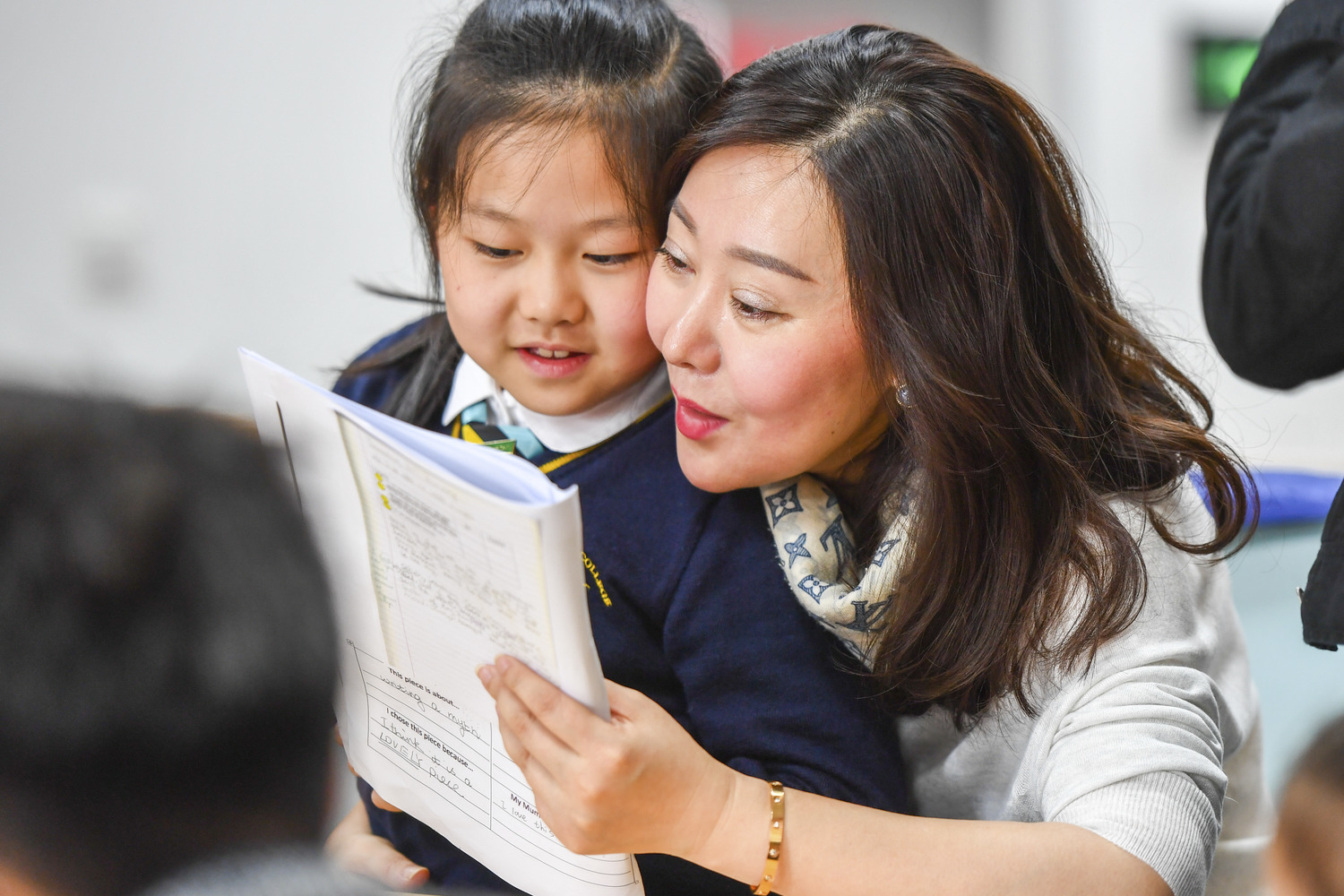 Full preparations for the SLC takes two weeks. Sometimes pupils initially find it difficult to choose a single piece of work, but after talking to their friends and sharing in their excitement, they quickly settle on that 'must-see' piece that they are eager to show their parents. Once they have made this important decision, each pupil then prepares a special presentation about the piece – this will outline its most important features, why they chose it, what it means to them and what they learned by completing it.
As the day nears, the excitement across Lower Prep builds sharply. Hundreds of pupils wait in anticipation of sharing their hard work and learning. Chairs and tables are delivered and set up in corridors; a sign of the impending rush of eager parents. Pupils carry out any final touches in preparation for the individual presentations.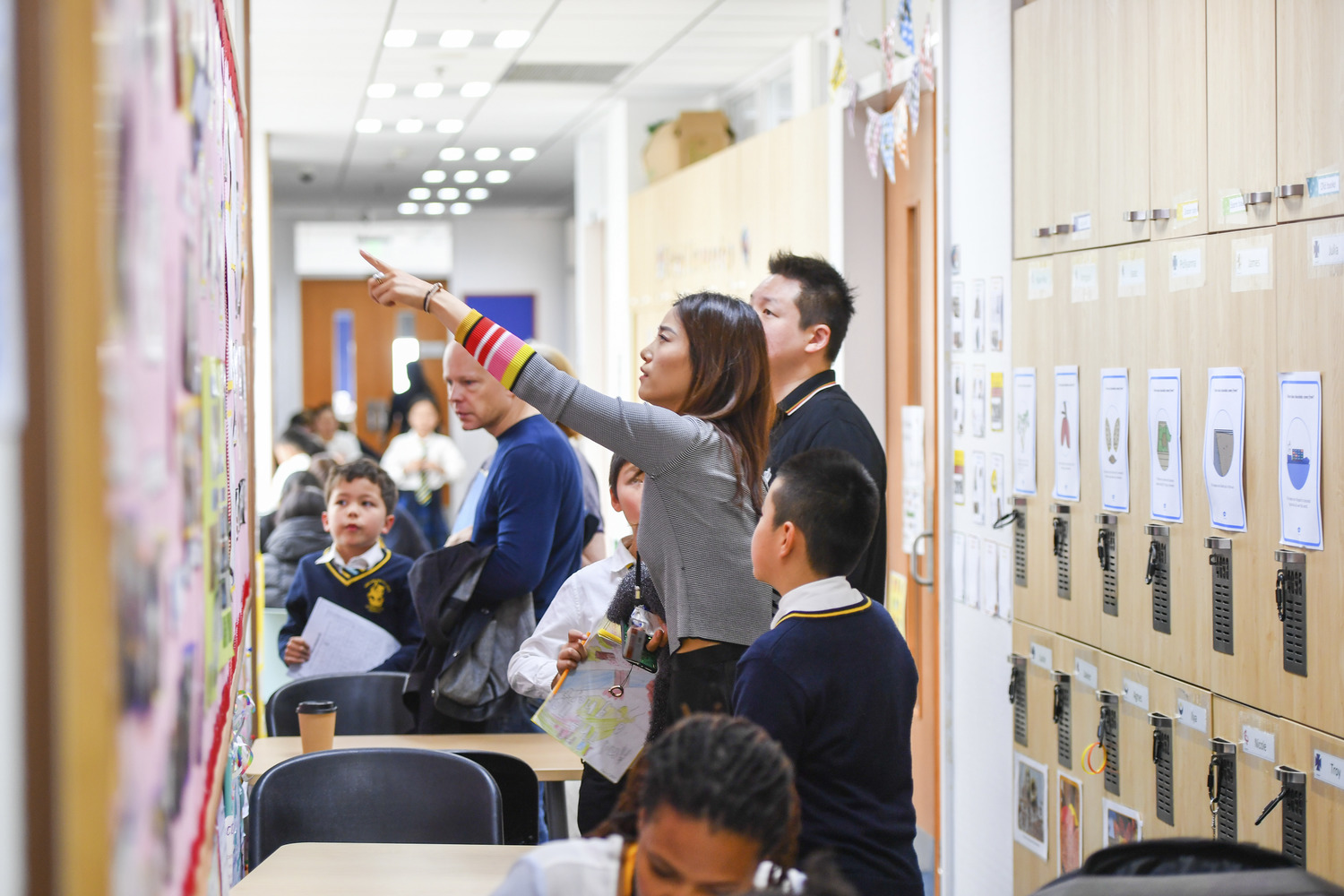 The day arrives, the clock ticks down and there are many eager faces waiting for their own special visitor:

"My mum AND dad are coming today!

"They're here! They're here!"

While parents don't get to see this build-up of excitement, the pupils are so proud of their hard work that by the time they arrive they can barely contain themselves. The chairs quickly fill with eagerly listening parents and confidently chattering pupils. During an SLC, the pupil becomes the teacher, and the parents become the pupils.
We want our pupils to continually grow in confidence, and the necessary preparation and presentation skills involved in the SLC provides the opportunity to develop this attribute. Pupils have ownership of the conference from the time of the initial learning that leads to the piece of work, to subsequently choosing it and writing about why they want to share it.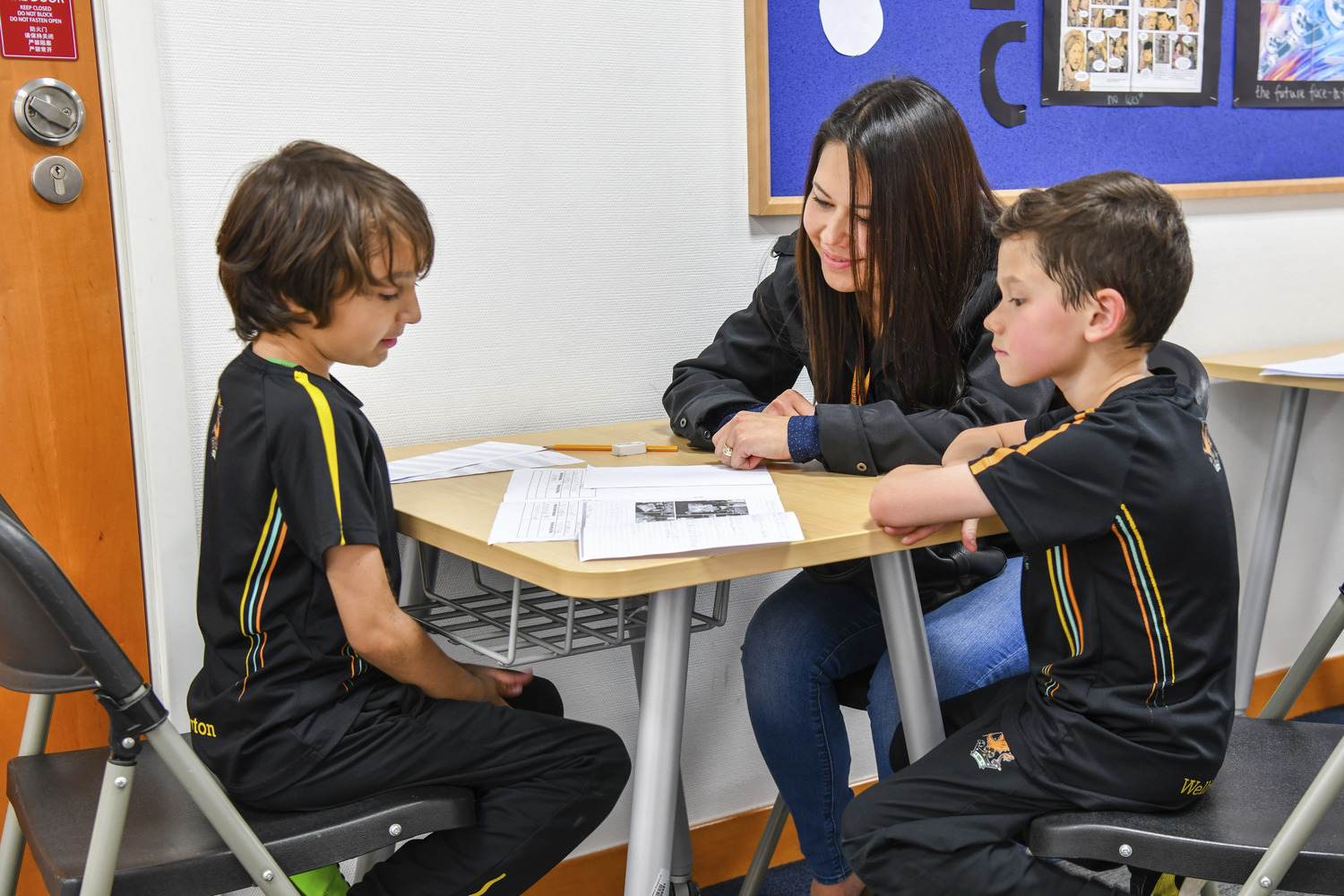 Our parents are frequently surprised and delighted when the pupils show their knowledge of difficult spellings, not to mention their definitions. One parent said: "It is amazing what the children do at school these days! I learned today from my son what 'slash and burn' means in the context of the chocolate industry.'' Another parent was beaming with pride as they said: ''I am so proud that my daughter can spell these words and knows what they mean – even I got some wrong!''
All too quickly, the allotted time is up, and the parents are sorry to see the SLC conference end. They leave reassured that their child is confidently continuing their journey of academic exploration. The children return to class with a bounce in their step, a smile on their faces and happy in the knowledge that their parents can also sometimes learn something new from them. Aristotle once said: "What we have to learn to do, we learn by doing". This is exactly what Wellington College supports through the SLC; we are developing the confidence of young Wellingtonians to learn by doing so they can learn to do. We know that the parents and teachers get so much out of the Student Led Conference, but pupils get so much more.