Quiz Night Benefit | Book your table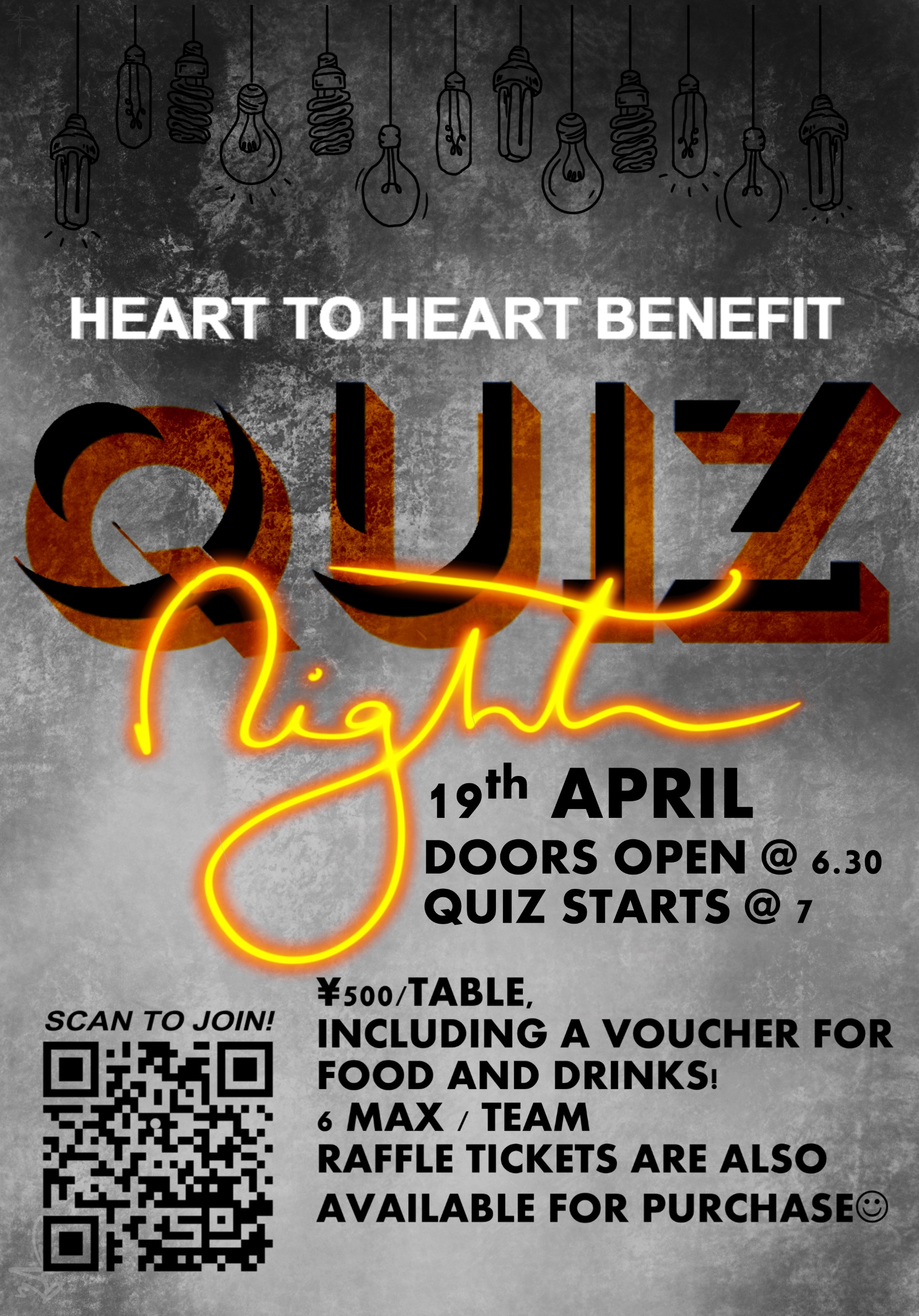 Quiz Night
7pm 19th April
College Sports Hall
Heart to Heart is a Shanghai-based charity that provides corrective heart surgery to underprivileged children with congenital heart disease, each surgery costing 30,000RMB. Senior School pupils involved in the Heart to Heart CCA have been extremely successful in fundraising to help provide these surgeries – already raising enough for one surgery. The goal is to raise enough to fund another surgery before the end of the academic year.
Quiz Night
 is your opportunity to have fun and help us reach our goal. Quiz Night will be run by pupils involved in the Heart to Heart CCA for parents, teachers and Senior School pupils on 
Friday 19th April
 to help raise funds. Food and beverages will be available for purchase, and raffle tickets will also be sold. 
Scan the QR code on the poster or below to purchase tickets. 
We hope to see you there!
Book your ticket