Behind the curtains at Little Shop of Horrors | Choreography
[wellington_wistia]8yd3hmixdf[/wellington_wistia]
Choreography, prop making, character development, stage design, rehearsals and preparations are well under way for the Senior School's upcoming musical Little Shop of Horrors. In this video, Kayla takes us into rehearsals with our dancers and choreographers for a sneak peek at what they have been working on.
JOIN US FOR THIS YEAR'S COLLEGE MUSICAL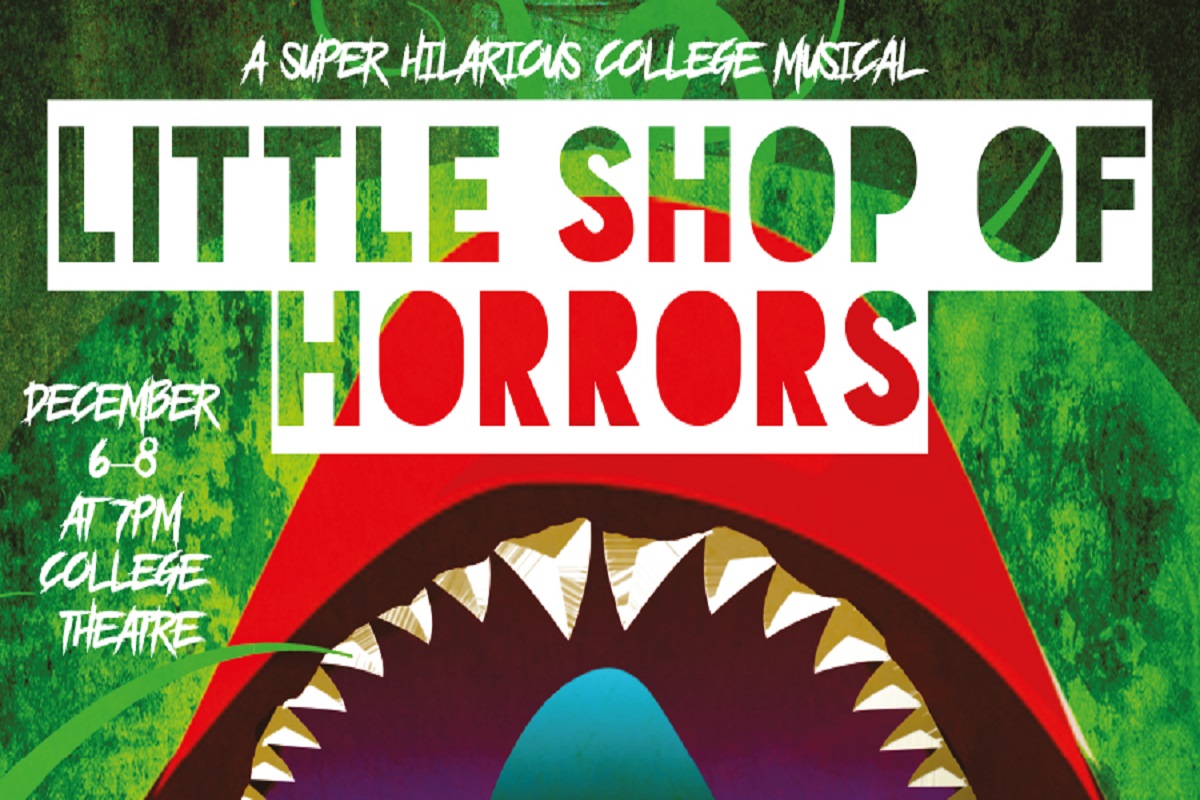 December 6-8 At 7PM College Theatre
Little Shop of Horrors
was inspired by a 1960 Roger Corman horror/comedy film. The musical which originally premiered in 1982, has played on Broadway, The West End and around the world. A deviously delicious sci-fi smash musical, Little Shop of Horrors has devoured the hearts of theatre-goers for over 30 years. The story is about a meek floral assistant, Seymour Krelborn, who stumbles across a new breed of plant he names "Audrey II" - after his secret love, Audrey, his co-worker. The foul-mouthed, R&B-singing carnivorous plant (Audrey II) promises unending fame and fortune to the down and out Krelborn as long as he keeps feeding it, BLOOD. Over time, though, Seymour discovers Audrey II's out of this world origins and intent towards global domination!
BOOK YOUR SEATS NOW!