UN Day and International Food Fair | Global thinking and eating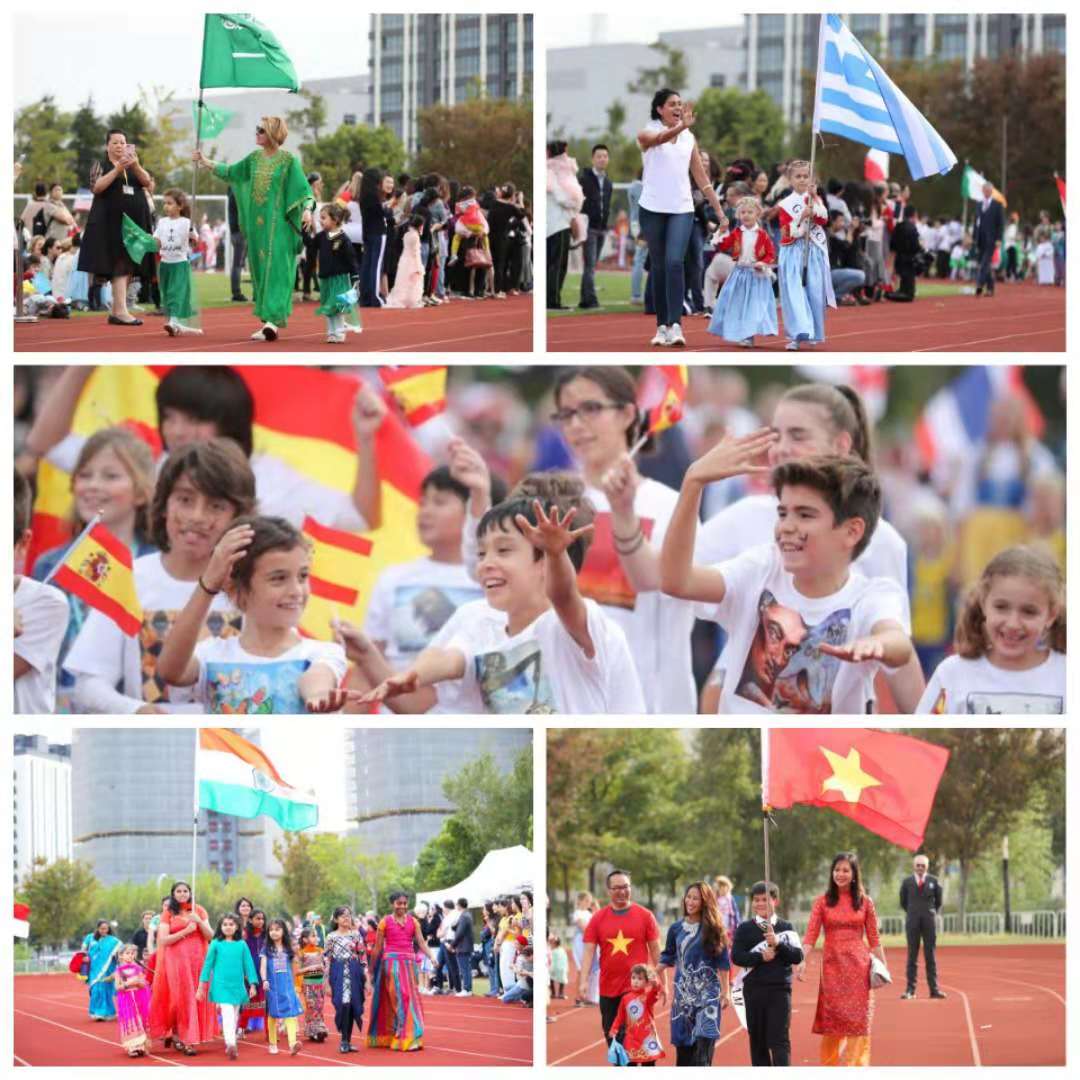 Each year, the arrival of United Nations Day in late October signals that it is time for the whole Wellington community to get together to celebrate our shared culture of internationalism, inclusivity and global citizenship. The College's committed to a global mindset and recognising the inherent value of being exposed to other nations' cultures is an essential part of this ideal. More than just enjoying the flavours and fragrances of different foods from around the world, the annual parade and International Food Fair allows us to absorb the essence of what makes us individual yet brings us all together. This is why the IFF is a community favourite and considered to be one of the most memorable events of the Wellington academic year.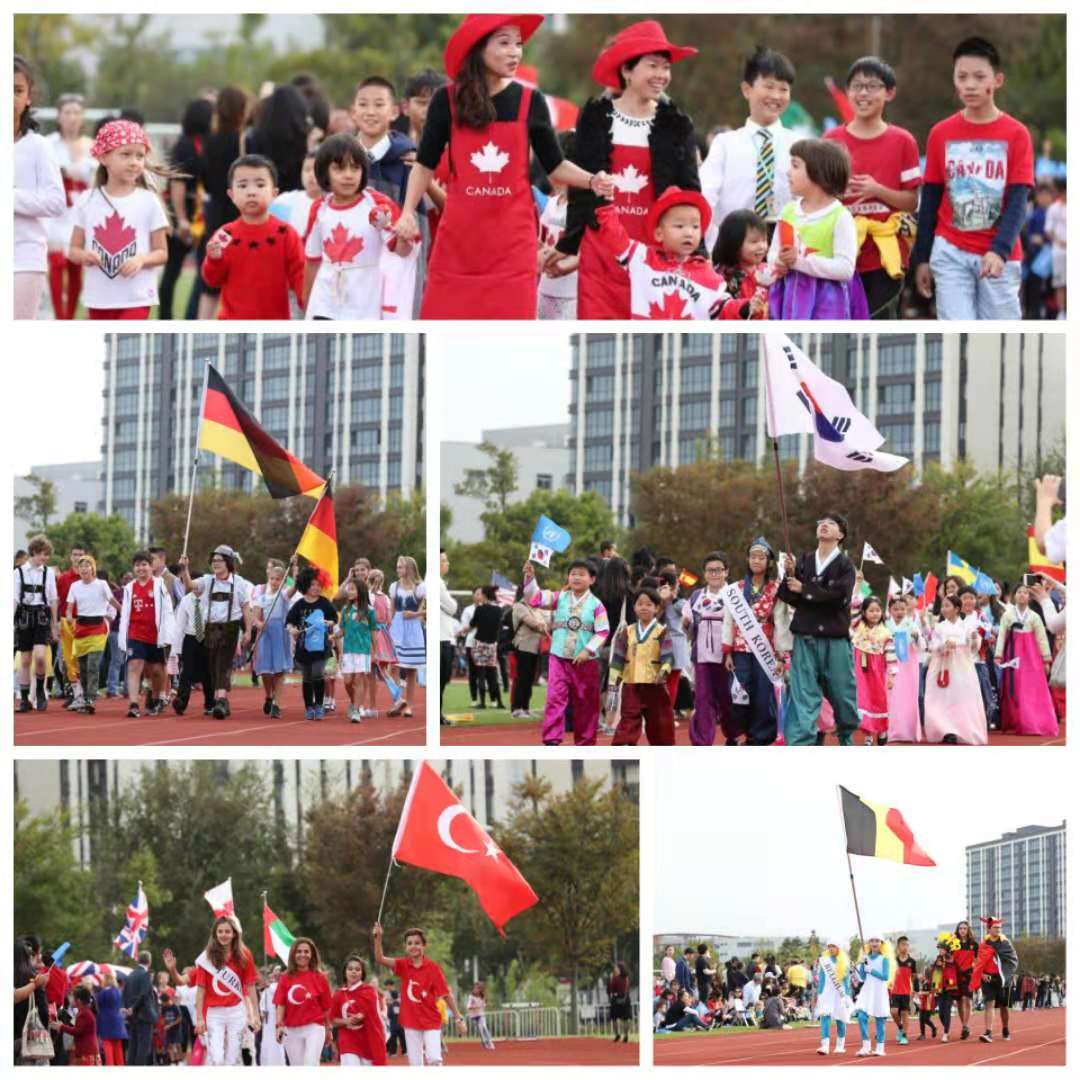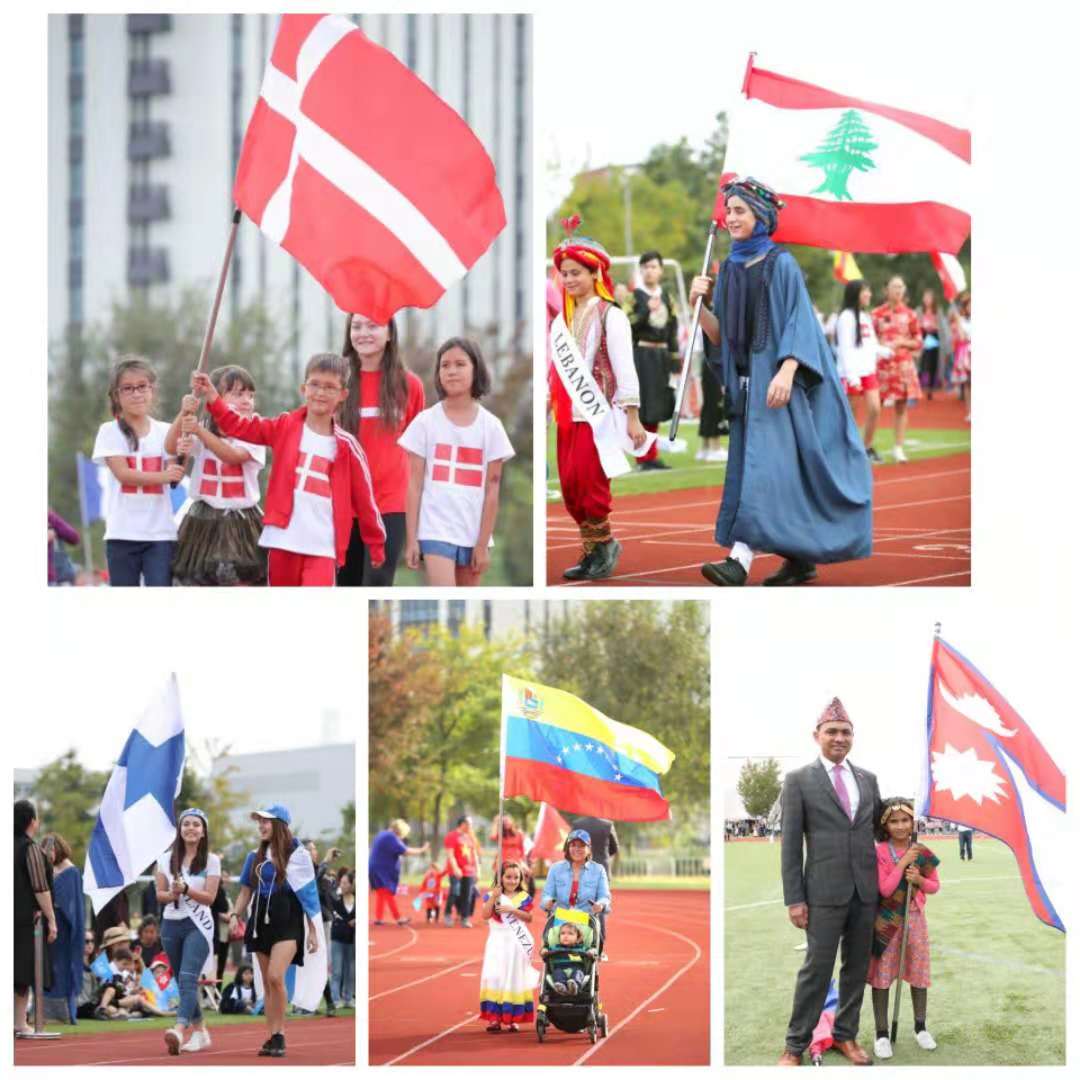 On 25
th
October, it was time to break out the flags, bunting, decorations and cook up a sensational storm of edible delights. Fortunately, the weather smiled on us, allowing for the international parade to proceed without dampening the enthusiasm of the day. With an Olympics-style parade by country, Wellington embraces and celebrates its community of pupils, parents and staff members which continues to grow in size and diversity every year. As is becoming tradition, each country was introduced by various members of the sixth form, who revealed interesting cultural trivia as well as some facts and statistics about each nation represented in the parade.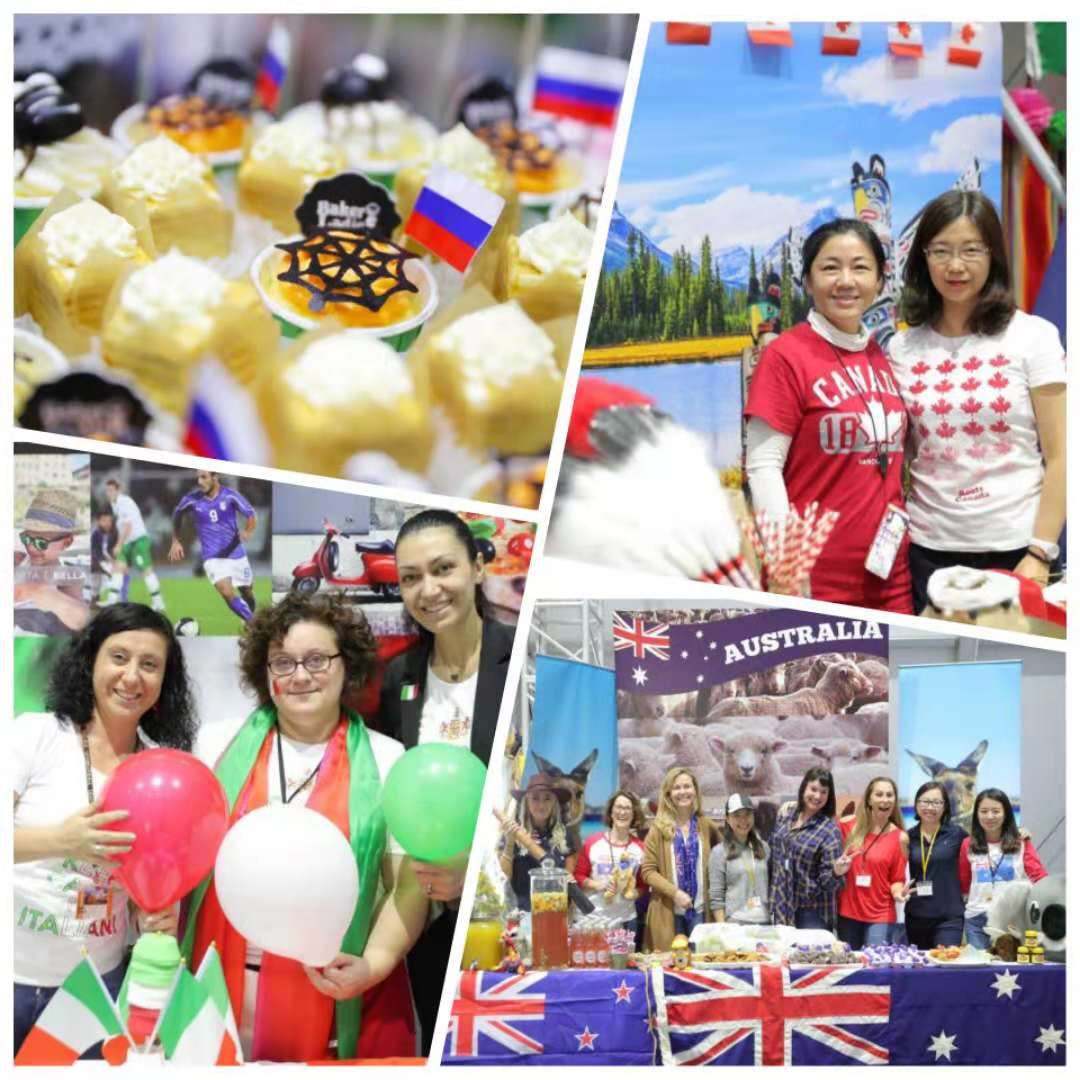 Following the parade, pupils headed to the dome where countless hours of preparation by hundreds of Wellington parents resulted in the wall-to-wall stalls of the International Food Fair. Every country had clearly outdone themselves this year, with huge flags and banners creating a riot of colour alongside giant pandas, pagodas, the Eiffel Tower and more, not to mention the tables full to overflowing with delicacies from across the globe!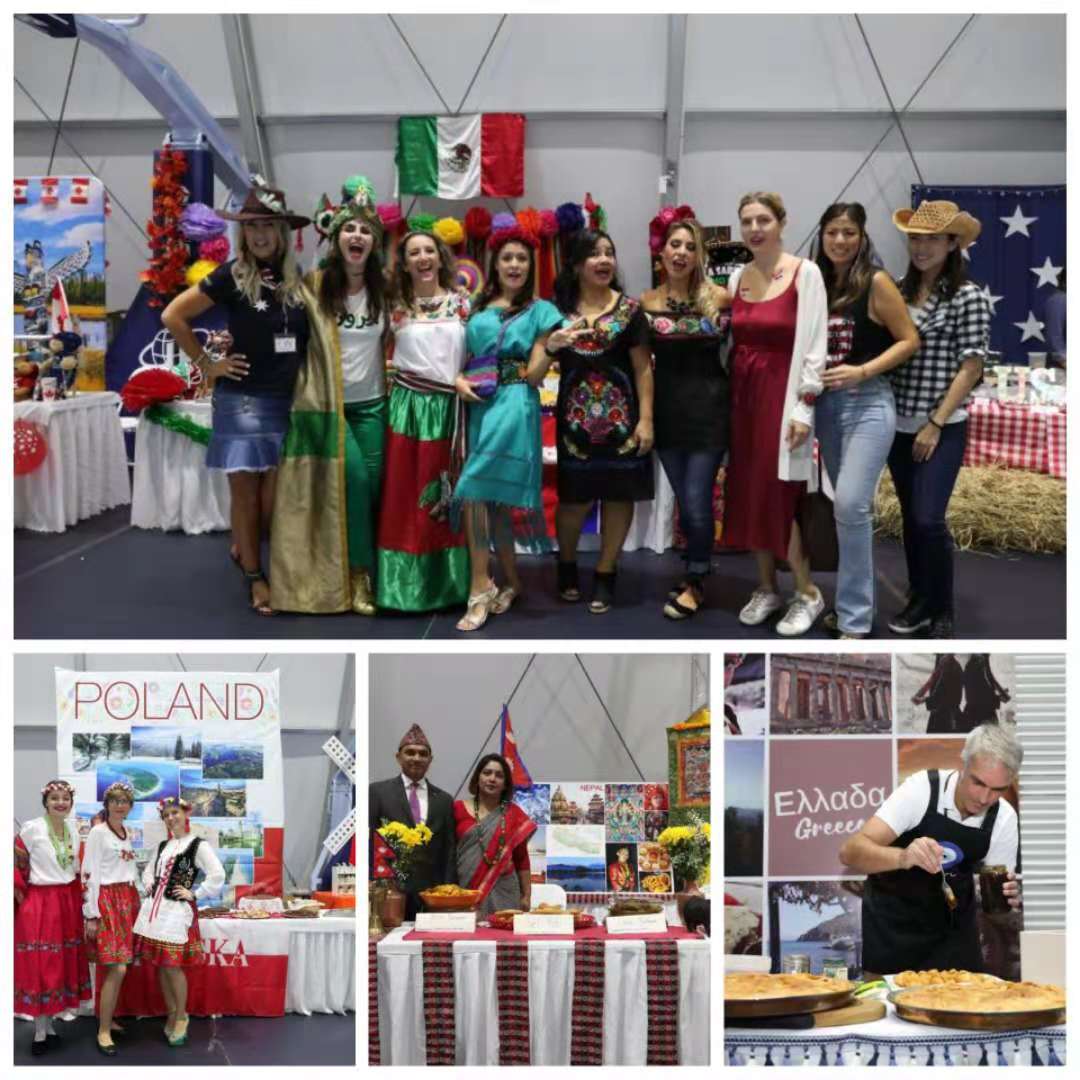 As is the case every year, parents had prepared a range of dishes and delicacies from their home nation creating a culinary world tour. Pupils delighted as they stopped off in Asia to try Lamb Sekuwa from Nepal, Japanese sushi rolls, Korean fried chicken, Vietnamese spring rolls and the finest of China's dragon beard candy, before hopping over to Europe for a spot of high tea sandwiches and scones from Great Britain, Danish kransekage (wreath cake), Spanish paella or some delicate flaky pastries from Russia and France. Mediterranean and Middle Eastern flavours were out in force too, with Greek hummus and the finest of date cookies and coconut-rolled apricots of Iraq sharing valuable plate space with Australia's Lamington cake and hearty BBQ favourites from the USA. As always, there was something to make every mouth happy.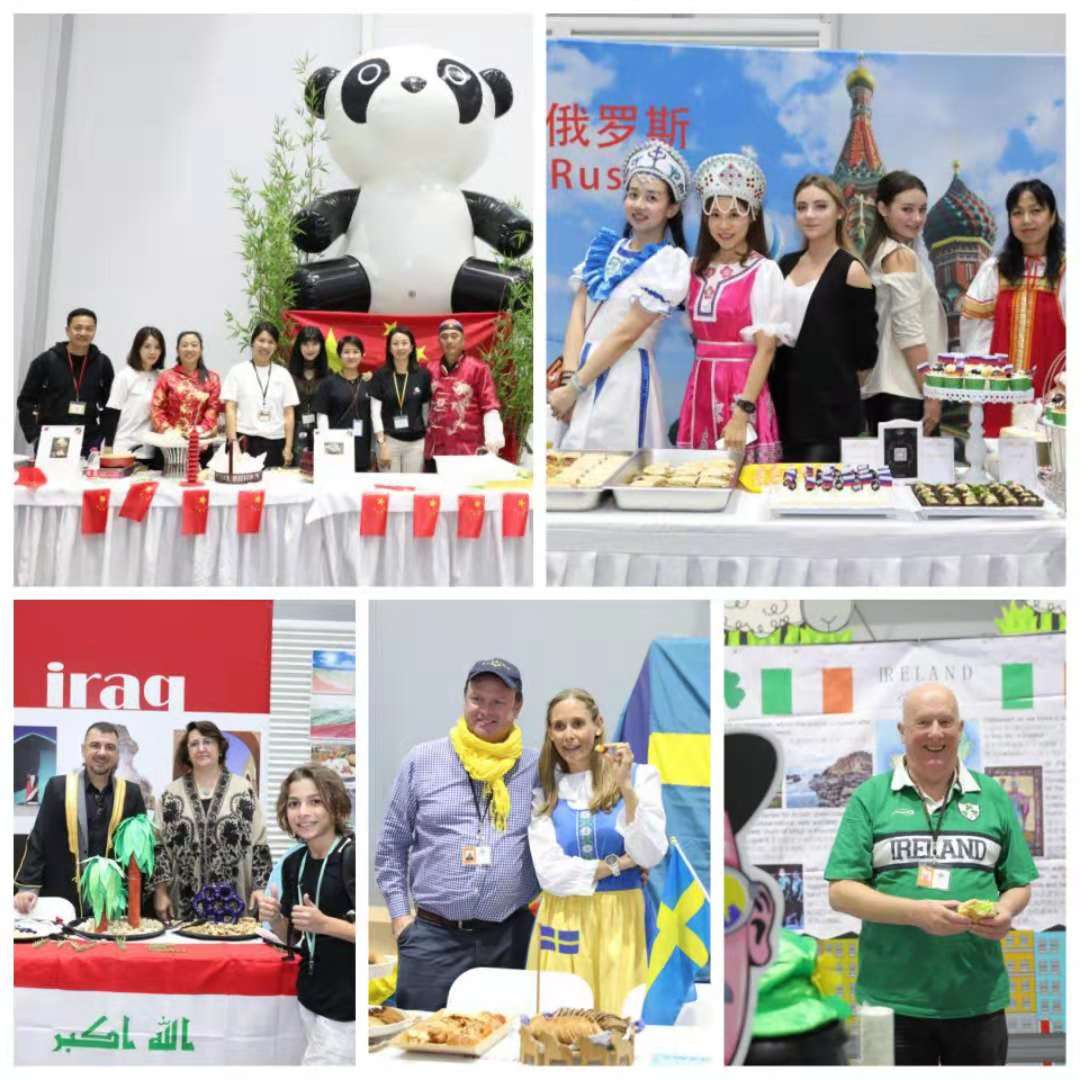 The food and decorations weren't the only things to have increased in scale and ambition at this year's IFF. Thanks to the sterling efforts of the Friends of Wellington, the overall sustainability of the event has been significantly increased. Combatting climate change and creating a cleaner, greener world is a priority for the College, as is spreading awareness of environmental issues throughout the community and beyond. Leading this year's sustainability efforts, Wellington parent and FoW sustainability committee head, Cristina Pisani explained:
"We've been working very hard to improve sustainability at Wellington and it has been great to see so many people from different countries coming together to make things better for everyone. I'm very excited because what we've achieved today ties into our three main ongoing projects, which are to reduce plastic consumption across the College, utilise food waste for composting and to create a new community garden on campus."
Some of the ways the IFF became greener this year include the following:
Limiting everyone to a single plate, cup and cutlery set, all of which were recyclable and/or biodegradable.
Sorting all waste for recycling.
Displaying artwork made from reused plastics and paper, such as the "plastic-free oceans" piece.
Competing to become the most sustainable country with the lowest carbon footprint at the IFF.
We hope that everyone enjoyed the 2018 International Food Fair – Wellington's tastiest annual event and a day-long celebration of our diversity, inclusivity and shared commitment to working together as global citizens.