Year 8 head to Moganshan to discover hidden talents and build civilisations
The most recent Wellington expedition saw our year 8 pupils heading off to the beautifully rugged mountainous region of Moganshan. During the three-days, they were set a series of tasks to challenge their physical, mental, leadership and teamworking abilities. They took on everything that the mountain had to throw at them, scaling rockfaces, building rafts and even developing their own civilisations.
Day 1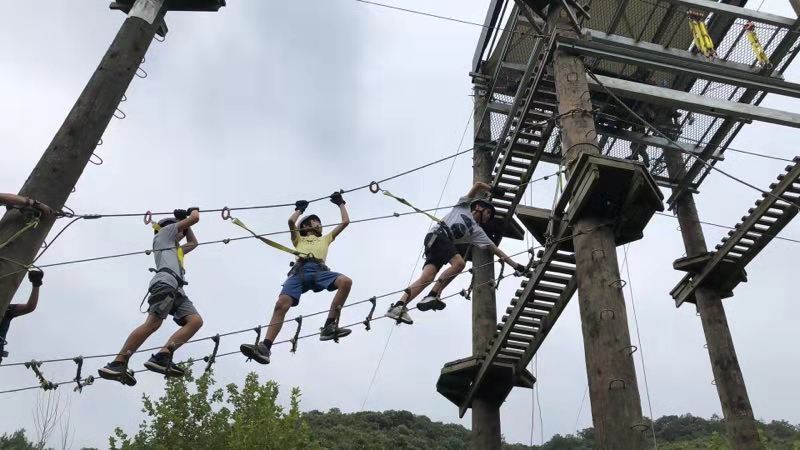 We set off on our trip to Moganshan full of excitement, passing the time on the long bus ride by playing lots of fun card games, or else just chatting or having a quiet read. Once we finally arrived at the Discovery Site, we got started on some leadership games that tested our ability to plan quickly and work well together as a team.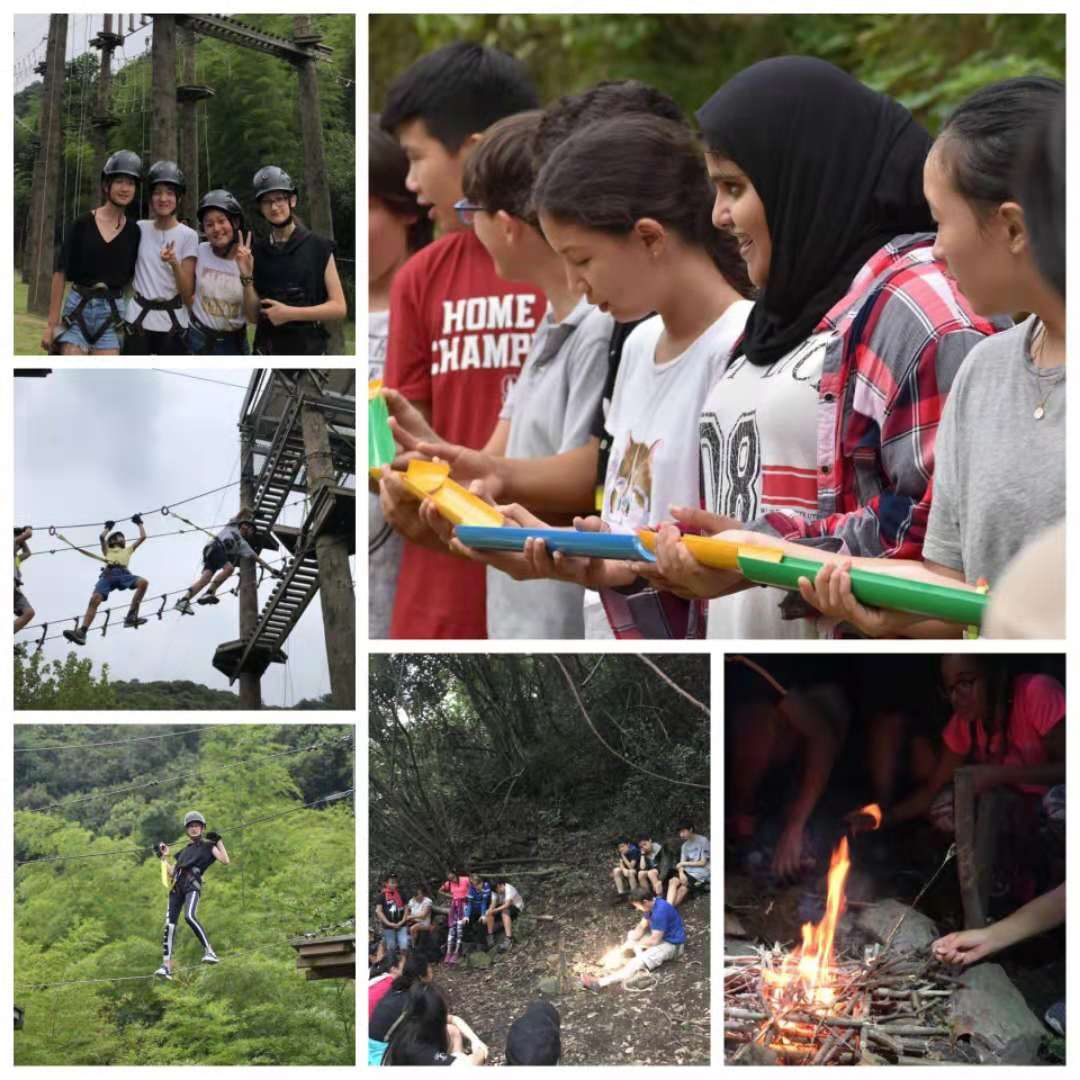 Afterwards, we tackled the high ropes, where a little bit of courage and a lot of encouragement were needed! Then we made our way up to the forest area, where we had to work together to build our very own civilisation. As a tribe, we needed to create shelter, some chairs and a firepit where we could cook our own dinner. This took all of our combined skills, ideas and willpower – setting up your own civilisation is not easy! Then we returned to base camp, settled into our tents and rested in preparation for the next day at Moganshan.
Amelie, Abigail and Seren 
Day 2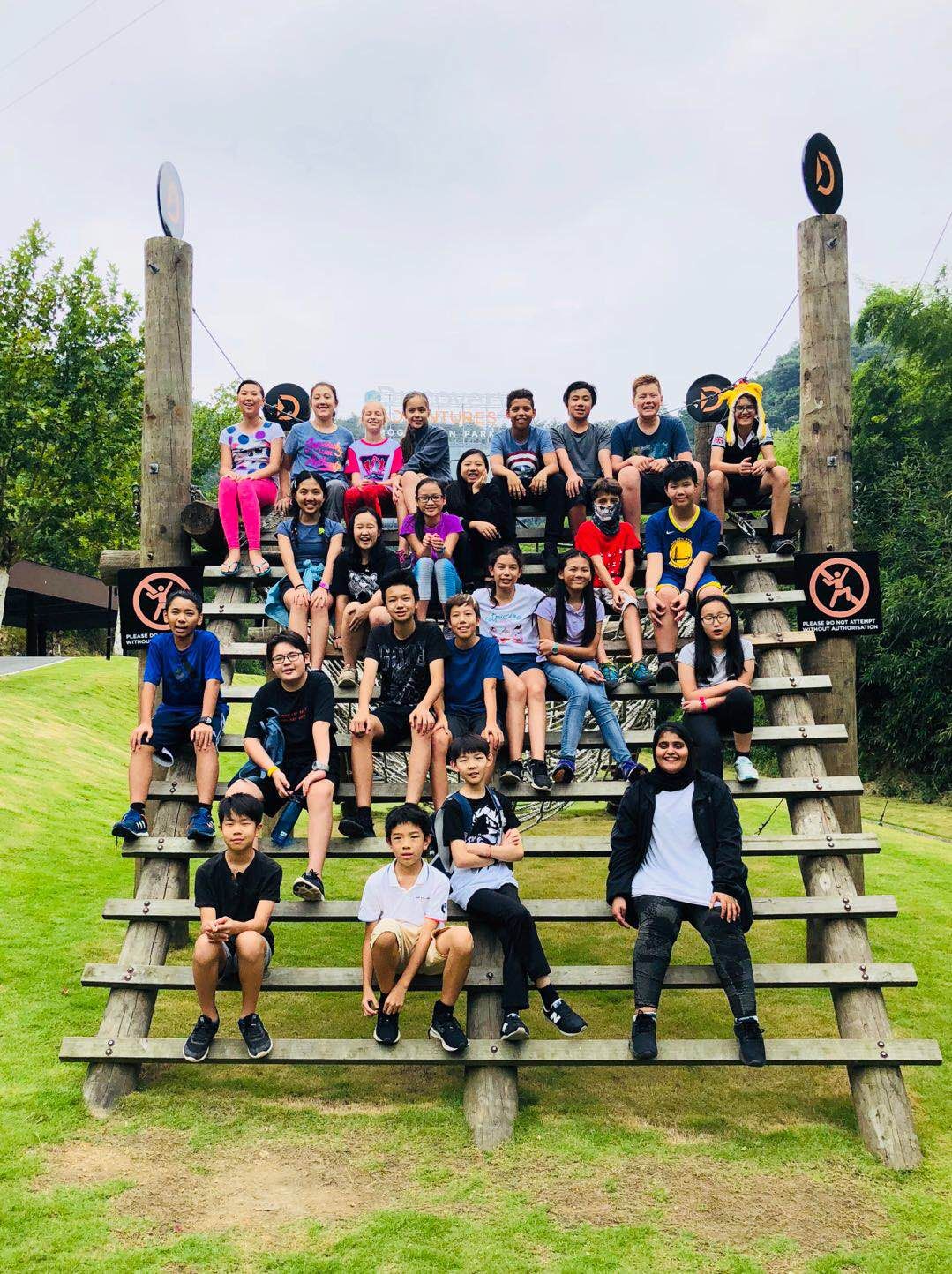 Waking up to the fresh mountain air is just heavenly… until you realise all the mosquito bites you got during the night! After breaking down and packing away our tents we headed down to the lake for some raft building, which was amazingly good fun. One of the locals even came and helped show us how to tie effective and secure knots. In the end, our team's raft stayed afloat for the longest, so clearly the knots helped!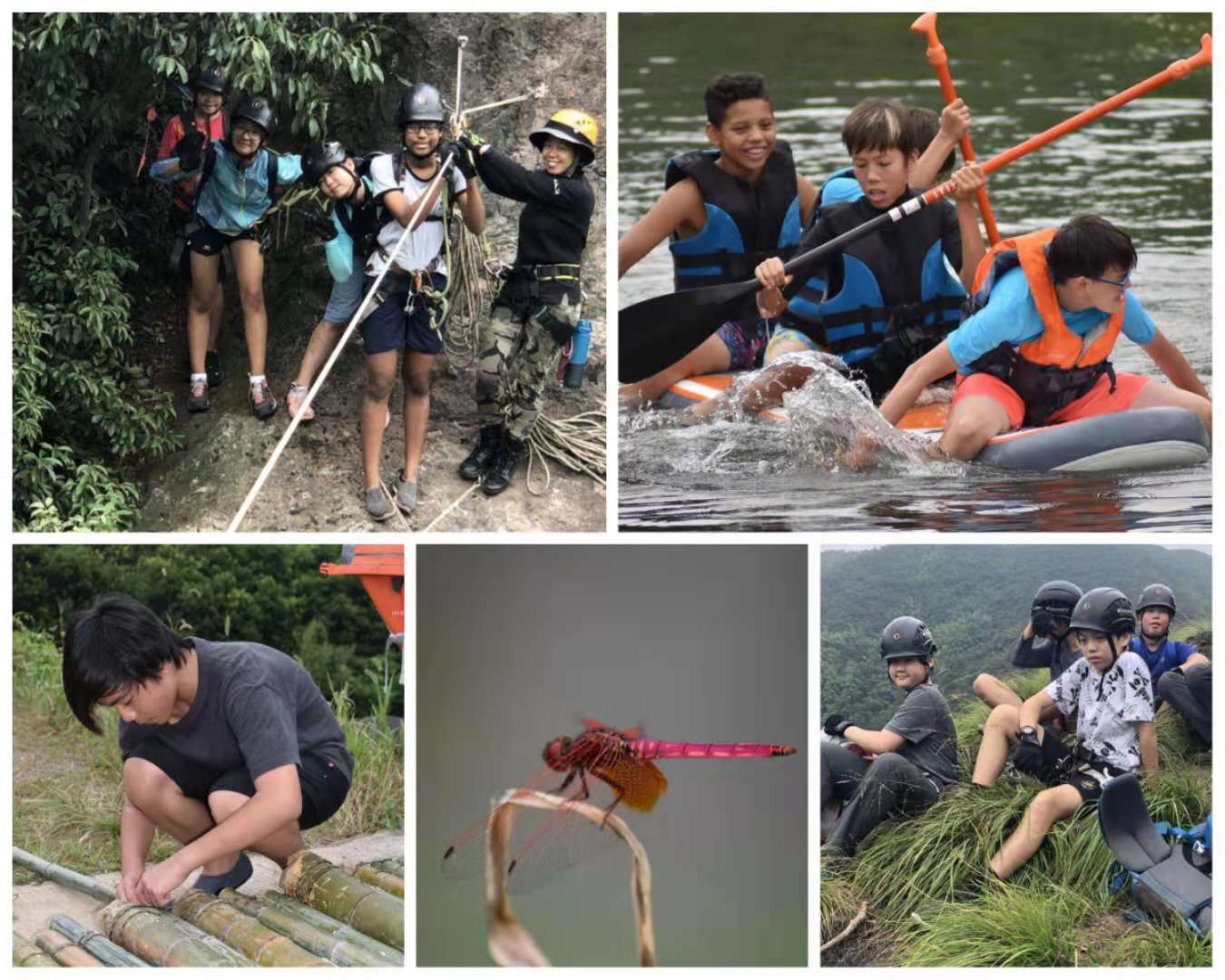 After lunch, we set out on our hike to the next destination. This warmed us up for the high ropes, zip line and abseiling activities. I even managed to overcome my fear of heights by eventually conquering the high ropes. It was great to cheer on my friends and have them cheer me on too. By the time we got back to the camp site, set up our tents, took a shower and had dinner, we were definitely ready for an early night after a hugely fun and challenging day.
Sara 
Day 3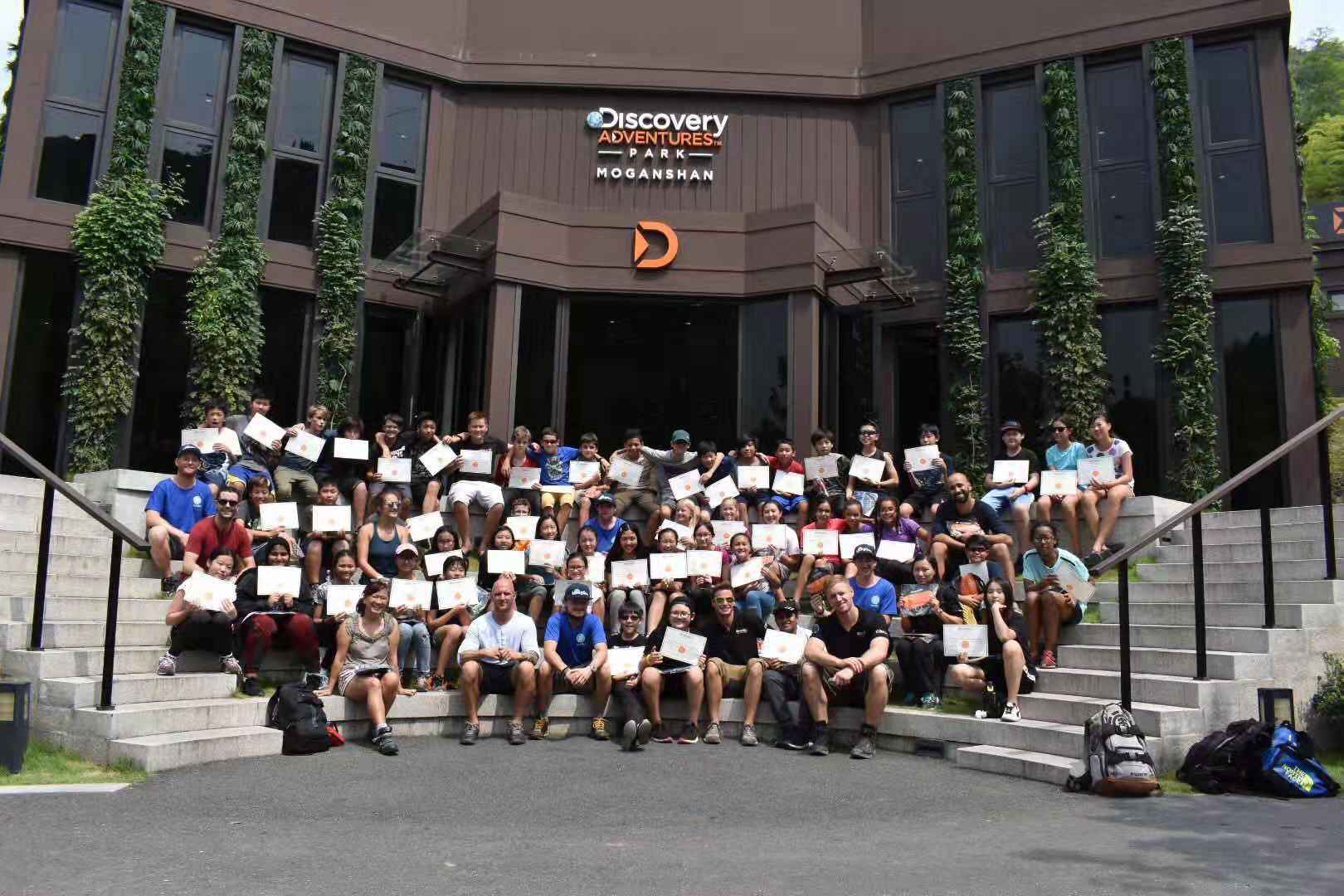 Our third and final day of the trip had us working on our different group civilisations. Our tribe's character consisted of many things, including a chant that was apparently 9 hours long and including the words 'oof'. Fortunately, we didn't sing it all the way through! We even crafted our own beliefs and culture as we created the many things our civilisation needed. We made bamboo walls, tools like Arthur's hammer, working weapons including bows and arrows, and even some face paint made from charcoal.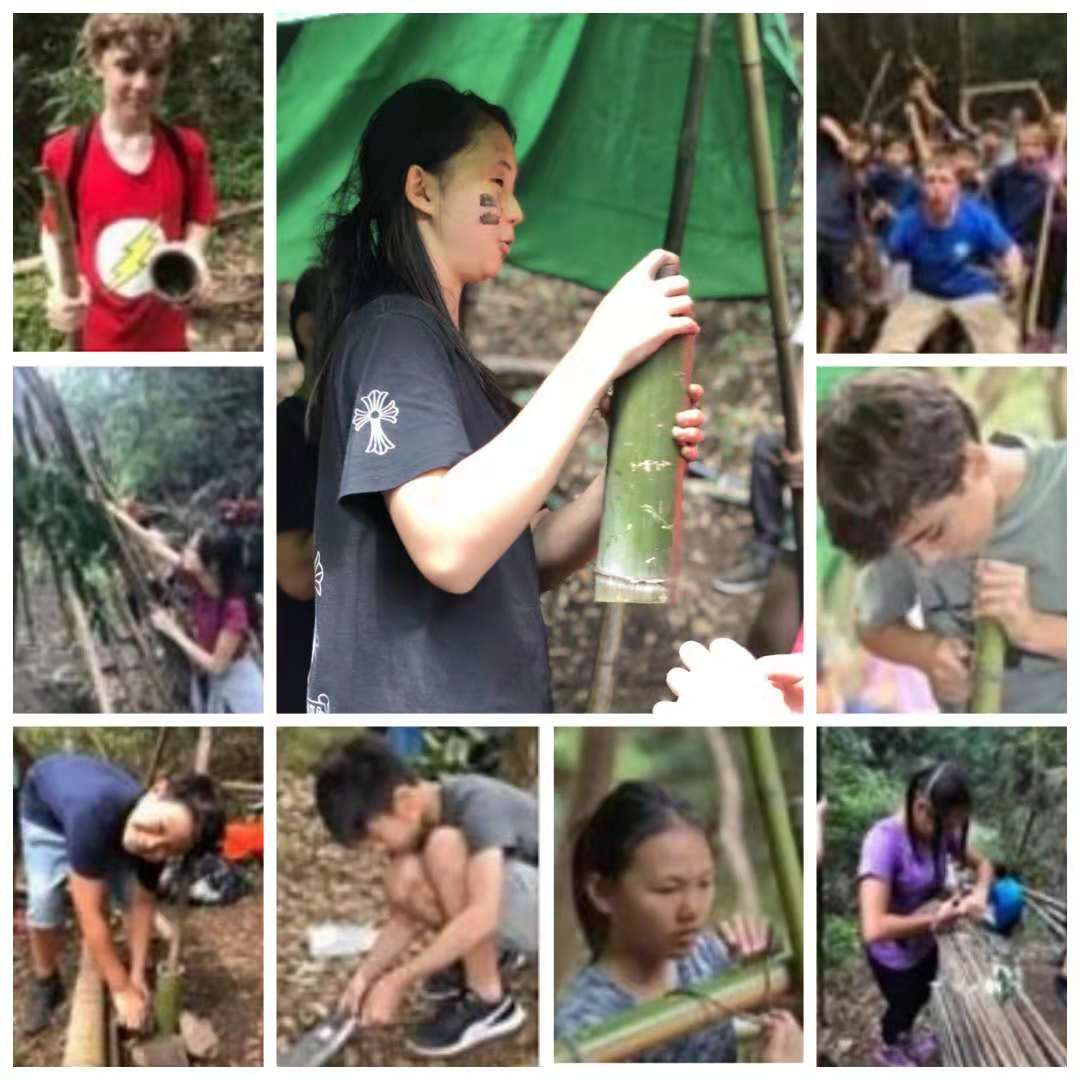 Our tribe's most prized creation was definitely our raft, even though it hilariously fell apart completely the moment we started the big race! After our civilisation was ready, we decided to come up with a good way to present it to the other groups. Jason demonstrated the craftsmanship of our weapons, Ethan explained the currencies and our 'special hidden place', Lee explained the beliefs and traditions with Arthur showing everyone the waterfall temple, while Pablo tied it all together by describing the tribe's military. In the end, we presented our civilisation to one of the other groups before they presented theirs to us. We quickly established that both civilisations were amazingly talented at building the things they needed to survive from what they found in the forest. We were all very proud of what we had achieved during our short time at Moganshan.
Aaliyaa