Speech Day | A proud tradition
[wellington_wistia]bfs0vn890a[/wellington_wistia]
One of the noticeably different things about Wellington College is that we do not have 'graduation'. That is not to say our pupils stay with us in perpetuity – we do let them go eventually. However, the gowns and mortar boards, ubiquitous in many other schools, are absent from our publicity shots. The reason lies in the traditions of Wellington College that are recognisable to the generations of Old Wellingtonians that have come before ours.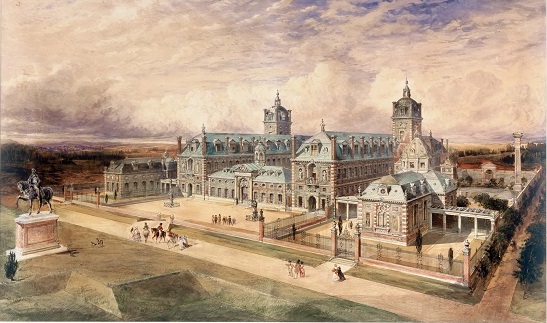 The College was founded in 1859, by Queen Victoria and Prince Albert, in the name of the Duke of Wellington. The Duke was considered a British military hero and the College's original purpose was to provide an education for 'Heroum Filii', the orphaned sons of deceased military officers. The royal military academy at Sandhurst, where so many officers are trained and which is still closely linked to Wellington, is where you will find the original passing out parade. It is a proud tradition. ▼  
Wellington and his staff at the battle of Waterloo, 18 June 1815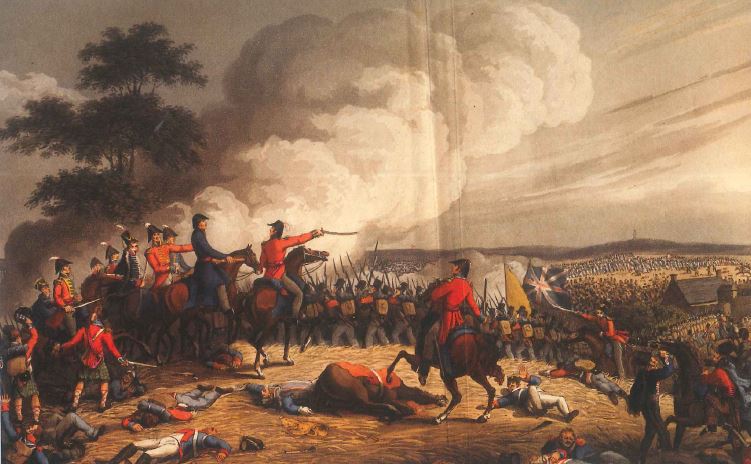 ▼  
HM Queen Victoria laying the Foundation Stone of Wellington College, 2 June 1856
Today, both the UK and Shanghai Colleges are progressive places of learning for both young men and young women; but the Victorian and the military components remain, rightly, in our collective history. Our ceremonies though take place where, for much of their schooling, Wellingtonians will have come together as a community: for assemblies, for services, performances and lectures. They are integral places in the life of a Wellingtonian. For Wellingtonians in the UK it is their chapel, for Wellingtonians in Shanghai, it is our theatre. ▼ 
Wellington College, Speech Day 1932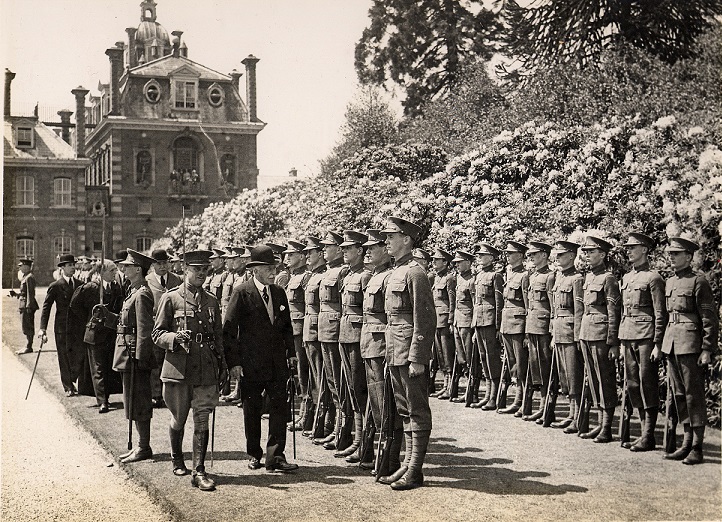 ▼   Wellington College International Shanghai, Speech Day 2018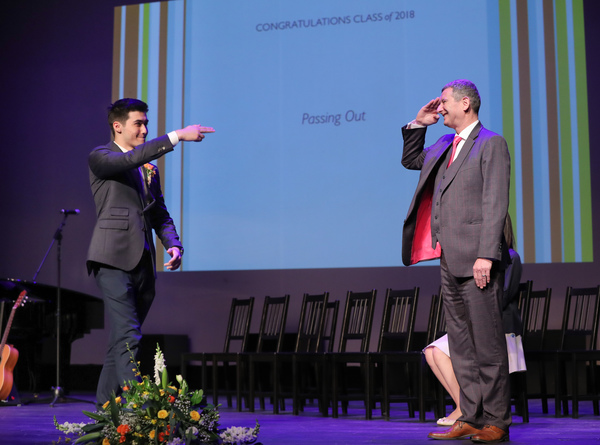 At the end of our Speech Day ceremony, our Wellington pupils cross the stage for one final time as pupils. As they cross, they acknowledge the institution and history of the College before passing over and 'passing out' of the door. This moment is the moment that they leave Wellington College. They cease to be Wellingtonians and become Old Wellingtonians (OWs). They are school children no more.
Perhaps, the moment they pass out marks the end of their childhood. It should be a moment to remember and, though filled with great joy, should also give us cause for reflection. Our leavers should be ready to go. They should be excited about the next phase of their lives and should be keen to get out and greet their new worlds. There is also a little sadness for their teachers and parents, as we say goodbye to them as our pupils and children. It is this mix of emotions, a great joy tinged with sadness, that many generations of Wellingtonian pupils, parents and teachers have experienced.