2018 Speech Day | Wellington celebrates its year 13 leavers
In celebration of our year 13 pupils' fantastic achievements and to mark the end of their time at Wellington, Speech Day was held in the College Theatre Wednesday, 23rd May. In time-honoured Wellington tradition, the "passing out" ceremony served as the formal recognition point that their time as pupils had ended and their journey as young adults had begun. They entered the stage as school children and left it as Old Wellingtonians.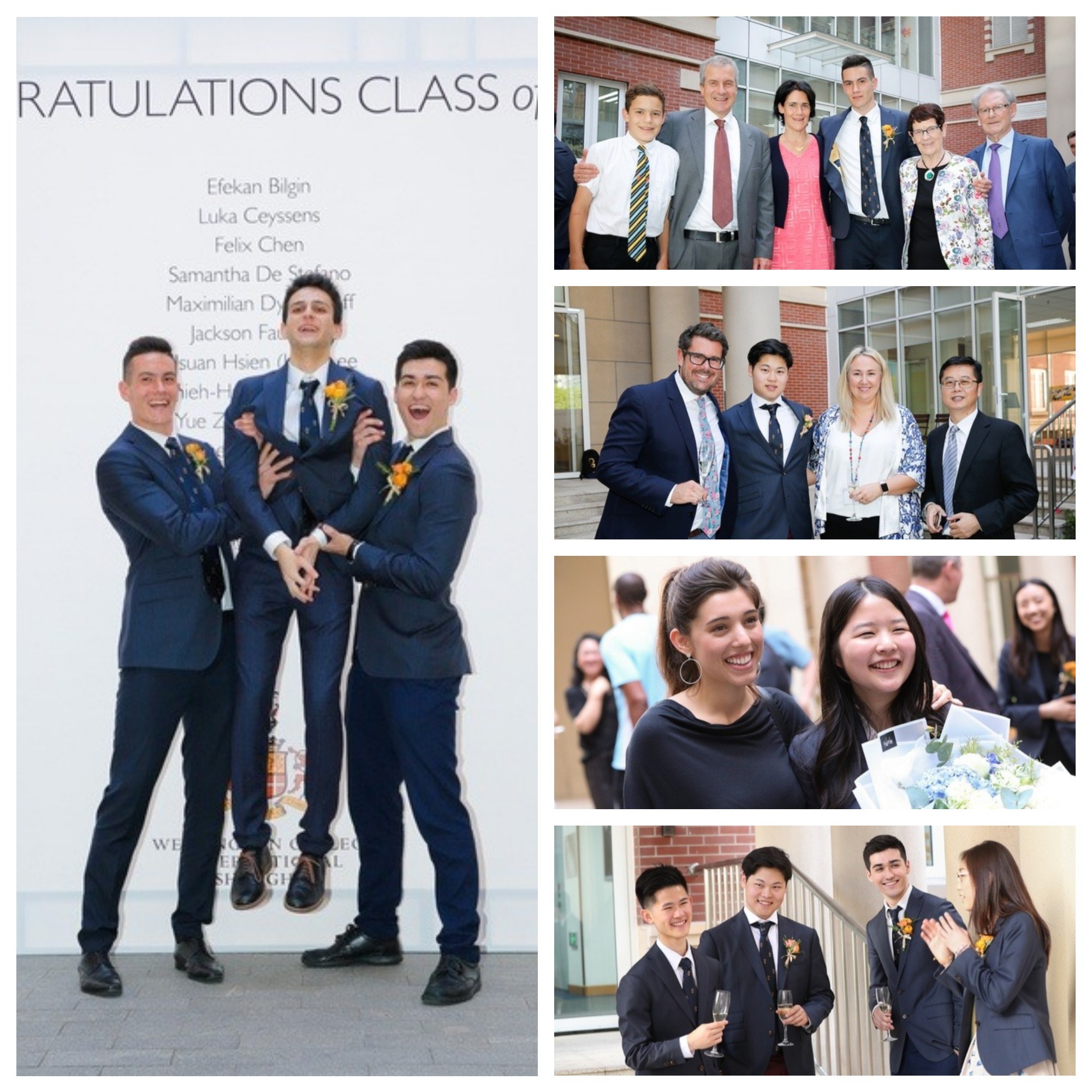 Much like last year which saw Wellington College International Shanghai's first class of year 13s say goodbye, it was an emotional afternoon filled with words of heartfelt praise, encouragement and gratitude, helpful and often amusing advice, and even a few tears from pupils and teachers alike. Head of Sixth Form Mr McCallum and Deputy Head of Pastoral Mr Shaw gave the opening remarks, setting the tone of rightful praise for the year 13s exemplary efforts throughout their time at Wellington, culminating with the substantial challenges of the IBDP.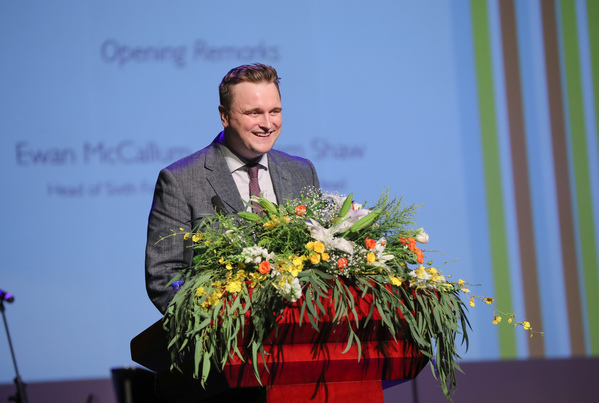 "The IB is done. The CAS is logged, the Theory of Knowledge presented, the university applications have been sent off, with many wonderful offers received. 15 examinations have been sat within an intense 3-week period. I'm incredibly proud of you. The IBDP is a hard-won accolade, rigorous and tough, yet you've successfully come out the other side. It's incredible to think about the following steps you'll take, literally around the globe, in your future academic careers and adult lives. I know you're ready, ready to take on what lies ahead."
 – Mr McCallum
With his characteristic humour and flair for the dramatic, Mr Shaw welcomed the year 13 leavers to the stage with a "short but sweet", mini-speech about each individual pupil: their time at Wellington, their trials and accomplishments, and their sense of character. It was no easy task to nail down the essence of each pupil within 20-30 seconds, but Mr Shaw managed to make each address as personal and fitting as the last, seemingly effortlessly.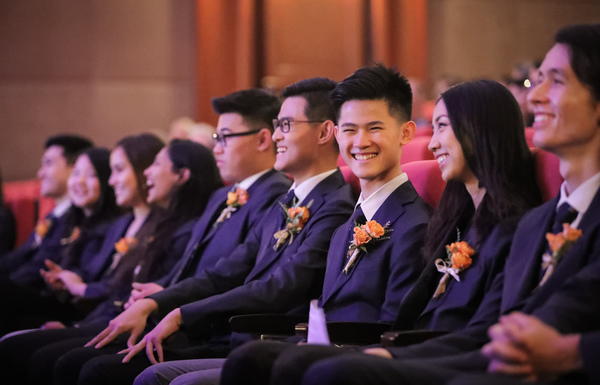 With all the leavers gathered onstage, Director of Studies Mr Hayward-Bradley announced the winners of the various IBDP academic prizes, presented by Head of Senior School Mr McKee. All 15 pupils have worked incredibly hard during the past two years of intense, highly challenging academic progress, study and preparation. Head of Senior School Mr McKee delivered some sage advice for the leavers as they prepare themselves to head off to prestigious colleges and universities around the world. Mr McKee's humorous yet sincere address briefly outlined the highs and lows of self-discovery by warning of four chief mistakes and how to avoid them, ending with the following advice.
"Everything you've experienced and learned here at Wellington has, I hope, helped you develop the knowledge, skills and values that will set you up to deal with just about anything. But please don't expect that you'll reach the point where you'll comfortably be able to deal with everything. Not everything in life can be prepared for, and that's part of what's makes it an adventure."
Then it was time for a couple of the leavers to have their say on their special day. Luke Ceyssens gave a fantastic speech entitled "From the beginning" which charted his time at Wellington College International Shanghai, beginning from the very first day the College opened its doors.
"I'm extremely proud to be speaking to you all as I reflect on the great changes that the school and our year group have gone through over the past four years. As I've grown, I've seen the College grow alongside me. As I stand now in a school that's pushing 1000 pupils, I'd like to thank all of the teachers who have taught us so much during our time here. Without these members of staff, I'm confident that we wouldn't have the Wellington that we have today."
Much in the same groove as Mr Shaw's speech, year 13 leavers Samantha De Stefano and Jennifer Zhan made a moving joint speech entitled "Making the journey", where they singled out each of their year group peers, praising and thanking them for their hard work, kindness and special moments that they've shared as friends and fellow pupils. Last among the leavers' addresses was Head of College Jessica Lee, whose final words aptly summed up the atmosphere and meaning of the day.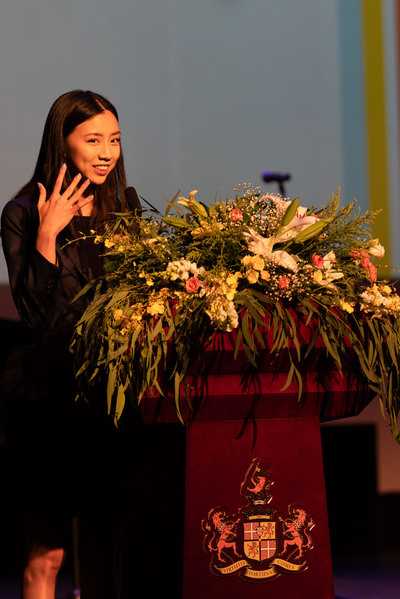 "As a year group we have undergone countless events which have eventually moulded us together as one. With a helping hand from one another, we have pushed and encouraged each other until we reached the finish line. Of course, none of us would have reached it without our families and teachers too. On behalf of the leavers, I want to thank you all for your kindness, wisdom and dedication along the way. These individuals, my year group, are a group of passionate, hardworking and caring pupils. I am proud of us for making it to today and I am beyond honoured to call each and every one of you my friend. Though our time together has come to an end, it will always be something I hold dearly to my heart."
Before the leavers left the stage to become Old Wellingtonians, Ms Prescott made her final address, reflecting on the ceremony and the significance of the day itself.
"These Wellingtonians are schoolboys and schoolgirls no longer. There is great joy and great expectations, but there is also a sadness felt particularly by the parents gathered here today and us teachers and friends who remain. However, I hope you leavers feel ready to go, as you should feel ready when it is right and natural to move on to the next stage of your lives. Our leavers will scatter around the world, such is the nature of an international school, especially when this year's pupils have done such an incredible job of attracting offers from the best educational institutions around the world. We wish them the very best of luck."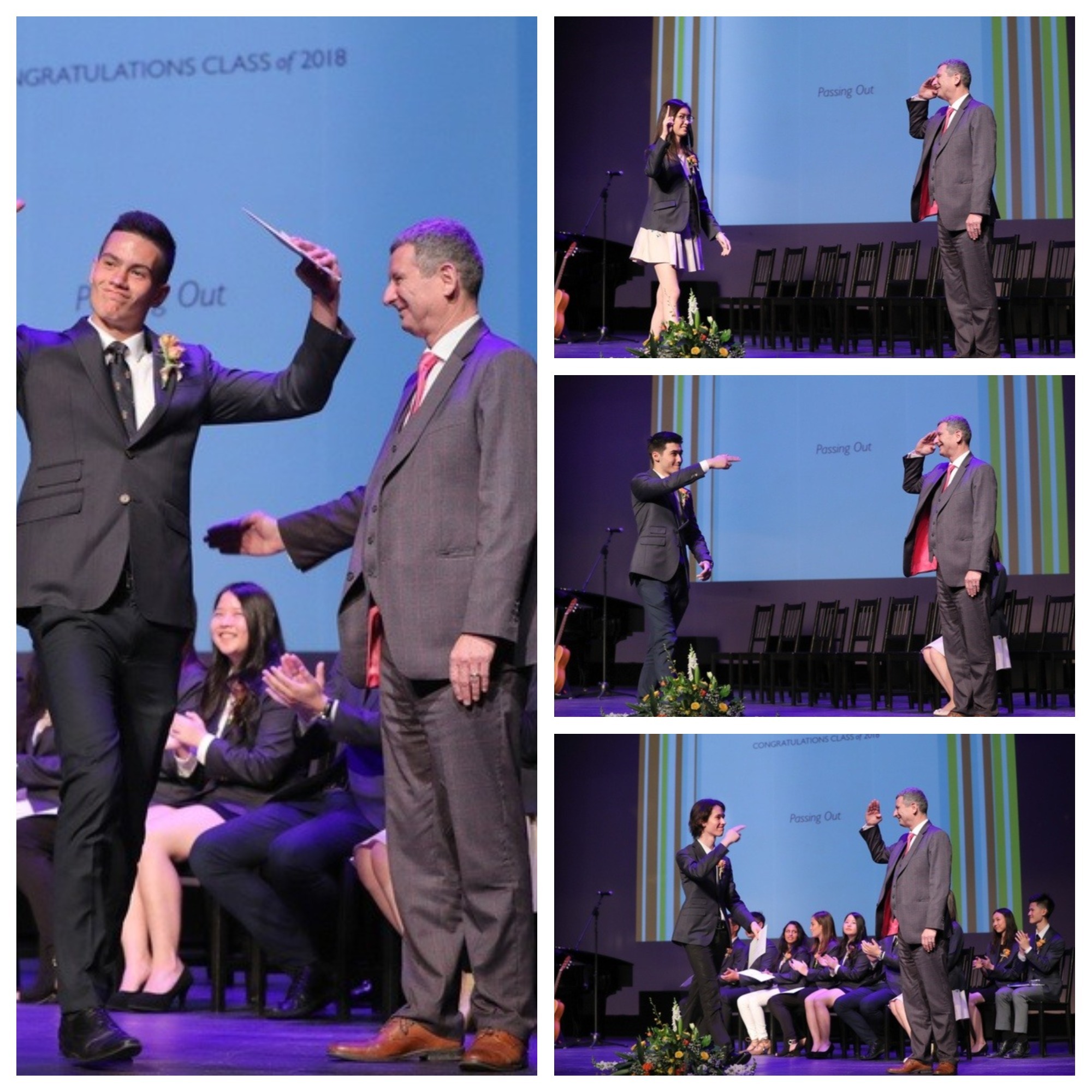 Finally, each of the year 13 pupils then left the stage one by one, completing the passing out ceremony by saluting Mr MacMahon, who stood to represent Wellington College. Again, as a College, we would like to congratulate all of the year 13 leavers on their fantastic successes this year, while wishing them the best of luck in all their future endeavours, both academic and personal. You will be missed.