School life | Prep school sports' day
The Hopetoun win Upper Prep sports' day
Following our now traditional opening ceremony and parade of houses, all of Wellington's Upper Prep school enjoyed a wonderful afternoon of track and field events. The competition was, as always, fierce between the five houses. Each pupil worked incredibly hard, knowing that getting that one position higher in their event meant one more point for their house at the end of the meet. In the end, this was exactly what it came down to… a single point. Well done to The Hopetoun who, because of that extra bit of effort, managed to get the extra one point that meant that they could lift the House Cup! Congratulations to them, as well as the remaining four houses, on their sterling efforts and sportsmanship displayed throughout the day.
Wellesley victorious in Lower Prep sports' day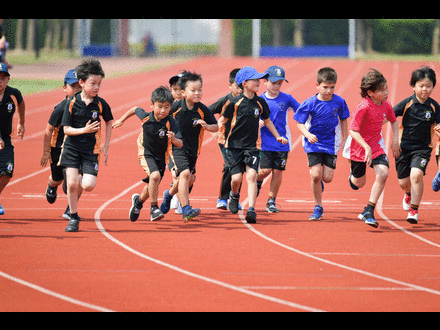 Despite the heat, the Lower Prep pupils all performed admirably throughout sports' day. There were many highlights throughout the afternoon and the pupils should all be congratulated on their outstanding performances during their respective events. Ultimately, The Wellesley were victorious, with only a single point separating them from their closest competitors, The Combermere. This just goes to show that every point really does count, so well done to every pupil who gave it their all this year during sports' day.
Lower Prep Final House Standings
1.
Wellesley (194pts)
2.
Combermere (193pts)
3.
Stanley (148pts)
4.
Lynedoch (122pts)
5.
Hopetoun (106pts)
Nick Starbrook
Director of Sport