Wellington prepares for the Year of the Dog
One of the things I am most proud of regarding our Chinese department is its commitment to holding high expectations of all pupils. This ambition to see all pupils achieve more, is the primary reason why we don't maintain different ability sets. Instead, we separate pupils into three subject sections based on their initial familiarity with Chinese:
First language: for native Chinese speakers
Second language: for expatriate pupils who speak Chinese fluently but not entirely colloquially
Mandarin as a foreign language: for pupils with little to no prior knowledge of Chinese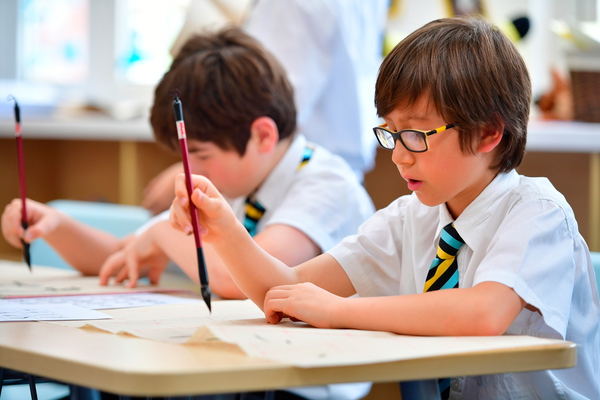 By mixing pupils of different ability levels within these three appropriate subject streams, we've enjoyed great success in seeing all pupils at all levels make better progress than might otherwise have been expected. Additionally, our teachers are highly skilled at differentiation – i.e.: adapting the classwork and learning approach to suit pupils varied learning styles and needs. Our excellent exam results and the personal, anecdotal feedback from parents indicates that our approach has been successful. However, no matter how well something is going, there is always room for improvement. Just as we maintain high expectations of our pupils, we hold those same expectations of ourselves as educators. Our next focus is the development of better teaching resources for Chinese as a first language, working closely with Wellington College in Tianjin as they've enjoyed great success in this area. Gaining useful, practical language skills is only one part of our Chinese studies programme. It's equally vital for pupils to develop a cultural understanding of China. You cannot separate the language from the culture, nor the culture from the language. Our pupils absorb Chinese culture in every lesson, through the reading of Chinese stories, recital of poetry and the exploration of China's history and its effect on the development of the Chinese language and dialects. Our CCA (co-curricular activities) offering also develops pupils' understanding of Chinese culture as it goes from strength to strength, with Chinese dancing, painting, calligraphy and chess becoming increasingly popular.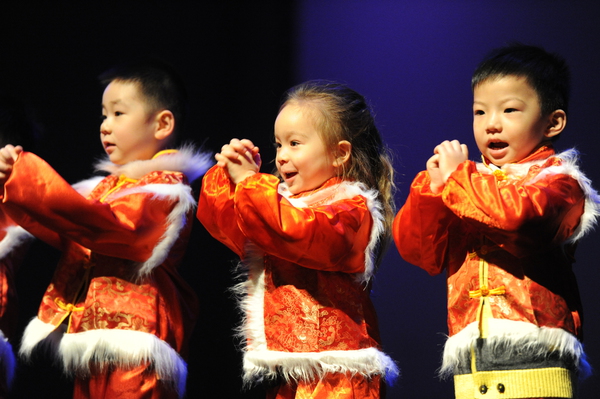 This brings me back to our preparations for the upcoming 2018 Chinese New Year celebrations. CNY is undoubtedly the most important date in the Chinese calendar and each year since Wellington's foundation, our CNY celebration becomes bigger and better than the previous. Last year, every pupil contributed to our CNY stage performances, alongside many parents and teachers. Next week will once again see every pupil join in the festivities along with parents and staff for the year's most highly anticipated and colourful celebration.On Thursday 8th, Wellington's younger pupils will be sharing their musical and theatrical talent with the whole community. Each class from Pre-Nursery, Nursery and Reception has devised their own performance themed around a classic Chinese or modern cartoon of their choice. For those in Year 1 and 2, the theme of their performance is the celebration of China's ethnic diversity. I feel this is a hugely important theme for CNY: every Chinese ethnic group comes together to celebrate Chinese New Year, so we are celebrating our shared culture and history as well as our individuality. These qualities of inclusivity and individuality are mirrored in our own Wellington Identity with our Wellington family consisting of over 40 different nationalities.We also have our first ever 'Temple Fair' to look forward to, where years 3-13 will enjoy 19 different workshops, which are representative of iconic elements of Chinese culture, including lantern making, martial arts, tea art, mask making and even shuttlecock hacky sack!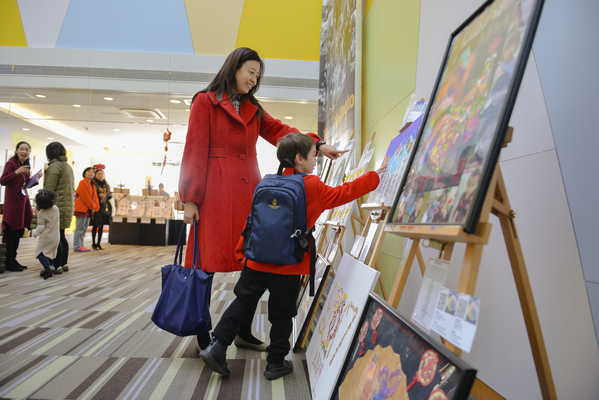 In another example of how Chinese New Year gets everyone across the College involved, our annual charity art auction will feature 36 fantastic pieces of Year of the Dog themed artwork created by pupils ranging from Pre-Nursery to Year 5. And thanks to the incredible generosity of Wellington's parents, the proceeds after costs from the auction will go to our chosen charity Shanghai Healing Home (SHH). I must extend my sincere thanks to all the parents and FoW members who have contributed so much to the celebration preparations, including genuine orange trees and 2000 freshly-made dumplings for us to enjoy at the Temple Fair!Our parents are as generous with their time as they are with their resources. It is always so heartening to see them participate in Wellington's events with such enthusiasm. They come to see the performances, join in with the singing and dancing, and they throw themselves into helping with the preparation and running of events whenever we ask. They are always contributing great ideas too; we certainly couldn't come up with such spectacular celebrations without these generous donations of time, resources and creativity.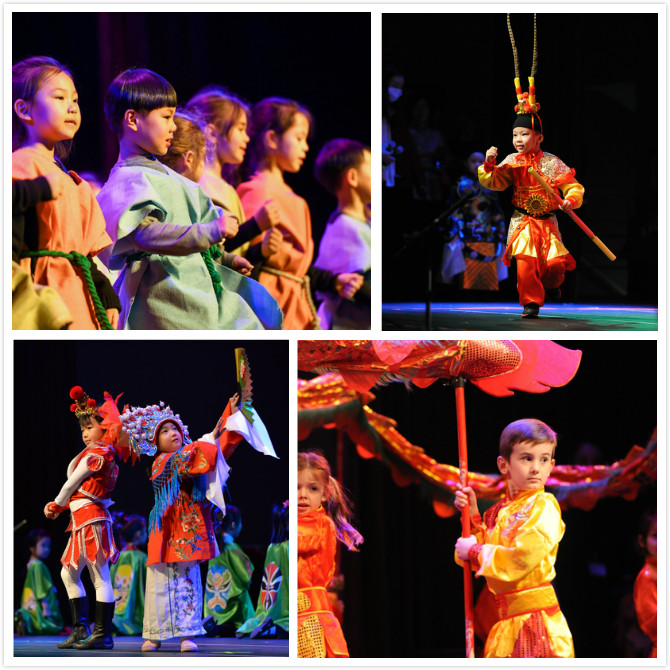 To me, the coming Chinese New Year celebrations represent what we are always trying to achieve as a college and as a community. We are coming together to draw inspiration from our past successes, learn from our past mistakes (making a clean start where necessary!) and plan the best way to build a better, happier and more successful future for every pupil. Once again, I must thank everyone for playing their part in this. I hope that you all enjoy the celebrations and have a wonderful year of the dog.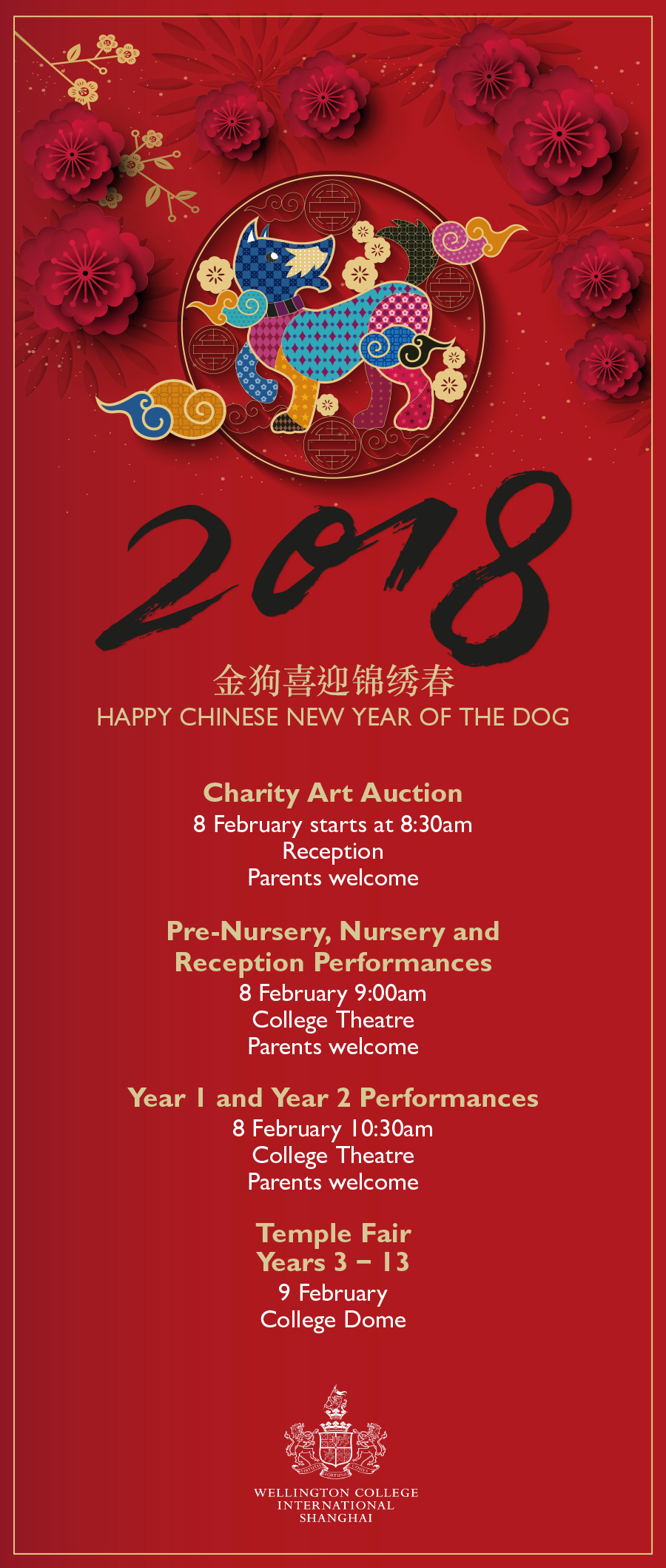 Helena Hicks
Director of Chinese Studies