This summer starts with a book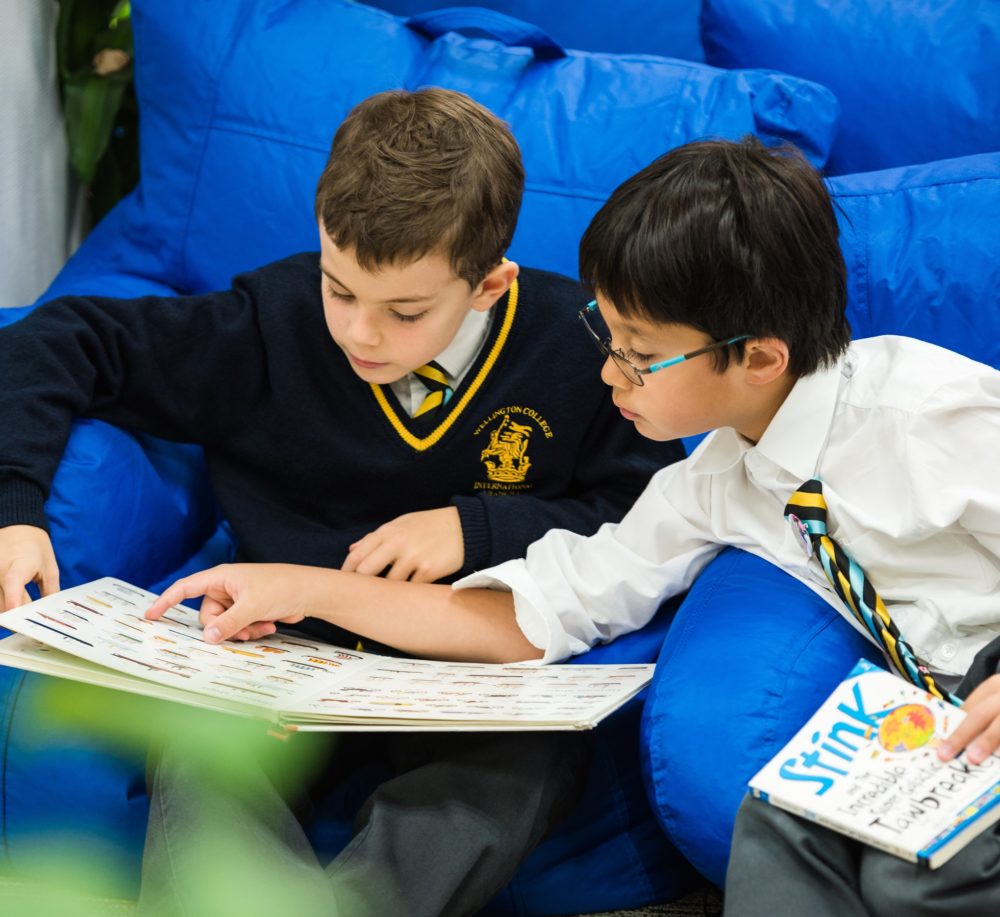 Reading for pleasure can be one of the many activities in which children and adults choose to fill t960r summer time. Here we would like to present you some of our teachers' top picks for different age groups:
Summer reads for Early Years from Emma Button, Head of Pre-Prep
The Gruffalo by Julia Donaldson and Axel Scheffler (Early Years)
This well-known story is popular for very good reasons. First of all, it is quite lengthy, which means you can read it over the course of a few days. I love the Gruffalo, as it covers many of the aspects we want our children to develop in their early reading, this includes rhyme, settings and characters. It also has a strong message that intelligence can conquer strength however small you are. The animals are easily recognisable to children and children can easily join in with the repeated refrains of 'Gruffalo? What's a Gruffalo?' There is also a lot of new vocabulary that can spark good discussions with children learning English.
Owl Babies by Martin Waddell and Patrick Benson (Early Years)
This is another favourite that I have often used with younger children. It is about some baby owls whose mother leaves them alone one night. Again it has three strong characters for the children to identify with and I always ask them who is their favourite. It is also features the repeated refrain 'I want my mum' from one character that children like to join in with. I also use this book to talk about how we can be brave when mummies and daddies are not with us, and they always come back. So it is an excellent one to read before the start of a new school year. There is also a maths element to this story with children being able to order the owls by size.
Furthermore, there are lots of associated activities for both of these books online. Some are aimed at children who can read the books by themselves, and others are for pre-readers. Both books are beautifully illustrated, which again helps children without language to follow the story.
I have also found out that both of these books are also available in Mandarin, which is a marvelous way for our bilingual children to experience a story in two languages and for other members of the family, who do not read English, to be involved.
- Emma Button
Summer reads for lower Prep from David Marshall, Head of Prep English
Paddington Bear by Michael Bond (year 3)
A bear wearing a blue duffel coat is found by the Brown family sitting on his suitcase at Paddington Station in London. So begins the wonderful story of Paddington Bear. There are shorter illustrated versions, as well as the original books for more confident readers. The stories are lightly humorous and comforting while conveying the virtues of kindness and tolerance. Also the stories are descriptive enough for the children to visualise in their head and enjoy the content.
Varjak Paw by SF Said (year 4)
Varjak Paw is a Mesopotamian Blue kitten with mysterious marital arts skills. Forced to flee his home and leave his family, he learns how to survive on the streets with the help of his ghostly ancestor, Jalal Paw. Effortlessly blending adventure and mystery, the author thoughtfully developed the story's characters and the plot to reflect the people with the similar personalities and the same problems that we are now facing in this work. This brings the book much closer to home for the readers.
Rooftoppers by Katherine Rundell (year 5)
Sophie is found as a baby floating in cello case in the English Channel. She is adopted by the eccentric Charles. Together the two of them travel to Paris to search for Sophie's mother, where she meets the rooftoppers. Though there are no breathtaking plots with dragons or vampires, a girl's aching to find her mother and the adventures she made along the way is inspiring and teaches the reader a lot about love and life.
Summer reads for upper Prep from Charlotte Montague, English teacher
Private Peaceful by Michael Morpurgo (years 5-6)
The book follows eight hours in the life of Tommo as he looks back over his life before the war. The novel also looks at what it was really like on the front line of World War One, exploring in a vivid way the harsh conditions and unfair treatment that soldiers had to live through.
The Lion the Witch and the Wardrobe by C.S. Lewis (years 5-6)
Follow Peter, Susan, Edmond and Lucy as they journey through the wardrobe to save another world filled with talking animals and magical beings. Will they escape with their lives or will the White Witch rule Narnia forever?
Marina by Carlos Ruiz Zafon (years 7-8)
Older pupils who are looking for a good read over the summer can't go wrong with Carlos Ruiz Zafon's Marina. A gripping read, full of mystery, excitement and thrilling chases, along with shocking revelations, Ruiz Zafon's writing is also strikingly beautiful. He paints a vivid picture of the winding streets of Barcelona and the fictional labyrinth below.
Cherub series by Robert Muchamore (years 7-8)
Another book which lots of year 7 and 8 pupils have recommended is Robert Muchamore's Cherub series, which begins with The Recruit. This first book in the series follows twelve-year-old James Choke, as he is recruited for Cherub, a spy network made up of children between the ages of 10 to17; trained and finally sent on a mission to prevent a terrorist attack. If you've enjoyed Percy Jackson and the Lightning Thief or enjoy spy stories and thrillers, Cherub is definitely the book for you.
Summer reads for Senior school from Kerry Coburn, Head of Senior English
All the Bright Places by Jennifer Niven (years 9-13)
A book such as 'All the Bright Places' is not an especially challenging novel in terms of prose but it does make a person think. Based on the lives of teenagers, this explores issues they face in an accessible yet thought-provoking story. Characters are edgy and inspiring; events thrilling, frustrating and emotive. It is a must read. In using deceptively simple prose, the writer allows young readers access to the intricacies of life, people, rhythm, emotions or humour without being distracted by heavy and cumbersome vocabulary and sentence structure.
The Goldfinch by Donna Tartt (years 9-13)
A surprising, sad situation leads to an inescapable mysterious turn of events for the main character of this story: Theo Decker. A young New Yorker, Theo makes his own way through several trying situations clinging to one object that reminds him of the mother he loses within the first chapter of the novel. The reason I enjoyed this was the variety of circumstances Theo experiences and the innate sense of survival he displays. Settings, characters and prose are charming and challenging. From an education perspective, this novel allows the reader to fully engage, to relate to characters and situations that may have been alien to them before; it introduces depth and empathy without being a chore to read. It is also beautifully written, making it an engaging pleasure to read. Highly recommended.
Please remember that every child is on a slightly different level as a reader and these are general suggestions. It may be that your child needs a slightly harder or easier book. You know your child best so please check to make sure these are right for them now. Have a great summer and happy reading! - David Marshall