All pupils are required to eat school lunches. Special exceptions, however, may be made for religious or medical reasons. Any reason for not being able to eat school lunches will require official documentation and permission from the pupil's head of school.  Snacks are provided in addition to lunch.
Pupils in years 1 and 2 eat in our second dining hall, with lunch being served to them at the table. Pupils in year 3 and above dine in our main dining hall. Early Years pupils will have lunch in their own dining hall and lunch boxes are provided for pupils in Nursery and Reception. Snacks are provided in addition to lunch.
Parents are encouraged to provide a healthy and filling mid-morning snack for their child(ren). Please be aware that, for health reasons, Wellington maintains a nut-free environment. Foods containing nuts are not permitted on campus.
Scan the QR code below to recharge your account or view our recharge guide.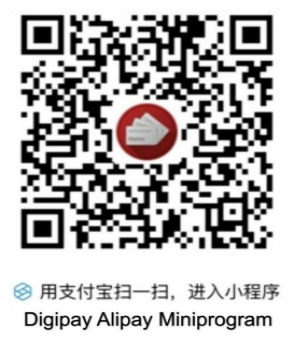 ​
​​​
​
​​
​
​​​​
​
​​
​
​​​
​
​​
​
​​​​​
​
​​
​
​​​
​
​​
​
​​​​
​
​​
​
​​​
​
​​
​
​​​​​​
​
​​
​
​​​
​
​​
​
​​​​
​
​​
​
​​​
​
​​
​
​​​​​​​
​
​​
​
​​​
​
​​
​
​​​​
​
​​
​
​​​
​
​​
​
​​​​​
​
​​
​
​​​
​
​​
​
​​​​
​
​​
​
​​​
​
​​
​
​​​​​​
​
​​
​
​​​
​
​​
​
​​​​
​
​​
​
​​​
​
​​
​
​​​​​
​
​​
​
​​​
​
​​
​
​​​​
​
​​
​
​​​
​
​​
​
​​​​​​​​
​
​​
​
​​​
​
​​
​
​​​​
​
​​
​
​​​
​
​​
​
​​​​​
​
​​
​
​​​
​
​​
​
​​​​
​
​​
​
​​​
​
​​
​
​​​​​​
​
​​
​
​​​
​
​​
​
​​​​
​
​​
​
​​​
​
​​
​
​​​​​
​
​​
​
​​​
​
​​
​
​​​​
​
​​
​
​​​
​
​​
​
​​​​​​​
​
​​
​
​​​
​
​​
​
​​​​
​
​​
​
​​​
​
​​
​
​​​​​
​
​​
​
​​​
​
​​
​
​​​​
​
​​
​
​​​
​
​​
​
​​​​​​
​
​​
​
​​​
​
​​
​
​​​​
​
​​
​
​​​
​
​​
​
​​​​​
​
​​
​
​​​
​
​​
​
​​​​
​
​​
​
​​​
​
​​
​
​​​​​​​​​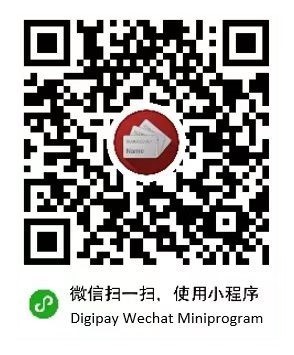 ​
​​​
​
​​
​
​​​​
​
​​
​
​​​
​
​​
​
​​​​​​
​
​​
​
​​​
​
​​
​
​​​​
​
​​
​
​​​
​
​​
​
​​​​​​​
Lunch fee
The lunch fee can be paid annually, termly, via regular top-ups online or at the V&A Café on the third floor of the Wellington Sports and Performing Arts Building. For payments made on the school payment portal website, parents can also check balances and request an electronic fapiao. Upon payment, the requisite amount of credit will be registered onto the pupil's school ID card.
Lunch fee table for 2020-2021
| | | | | |
| --- | --- | --- | --- | --- |
| in RMB | Annual | Michaelmas | Lent | Summer |
| No. of lunches | 180 days | 69 days | 55 days | 56 days |
| Set menu | 5,940.00 | 2,277.00 | 1,515.00 | 1,848.00 |
Pupils must swipe their school ID cards for daily lunch. Pupils can also spend their credit to purchase snacks during morning break (Upper Prep pupils and above). Parents can check their child's account balance using the online lunch payment system. Any credit remaining on the pupil's ID card at the end of the academic year can be carried forward to the next academic year.
Lunch options
The standard daily cost for lunch is RMB 33.00 and provides one of the following lunch options:
Western, Asian, Mediterranean or noodles set menus: one main course dish with meat or fish, vegetables and carbohydrate, one dessert/fresh fruit, one drink and access to the salad bar;
Customised sandwich set menu: one sandwich, one dessert/fresh fruit, one drink and access to the salad bar.
Food committee
We have a food committee comprising parents and staff representatives. The food committee offers all parties the chance to give feedback directly to our catering service. They take regular surveys and act upon them. Pupils also get an opportunity to provide feedback via the student council.
For more information about this week's menus
Click here to download the lunch menu
Click here to download the Early Years menu