SISAC football update: tough week for the boys but great spirit shown by the Div 2 girls
Last week was a busy week for senior football. On Monday the Div 1 boys travelled to SCIS, who they had beaten 3-2 a few weeks before at WCIS, and started well with Olly and Louis making it 2-1 at half time. The boys got a third through Max but were not able to hold on from the resurgence from SCIS and lost 4-3 with the winner coming two minutes from the finish. A great game for the neutral but not if you were supporting Wellington!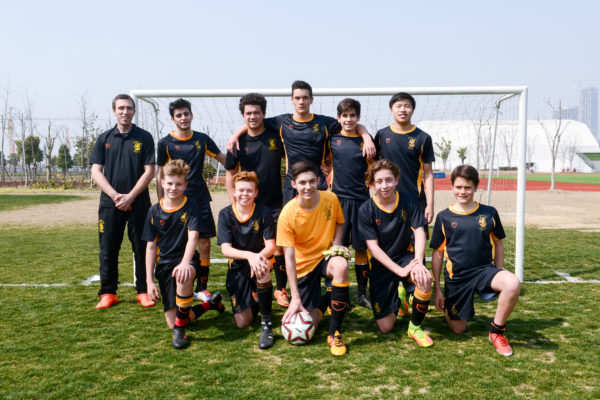 The Div 2 girls however battled through the cold conditions and came from two goals down to draw 2-2. It was a tremendous effort from all the girls involved and Ms Westwood was very happy with the response shown at half time to come back into the game. The goals coming from Demi and Maggie and the performance was capped by an outstanding penalty save from Yolanda Bull to hang on for the point! Wednesday saw the boys and girls Div 1 travel to NAIS on a glorious afternoon of sunshine. The Div 1 girls came up against a very strong NAIS team that had played together for a number of years and lost 6-0. Despite the score line it was a terrific effort with Chiara making some crucial saves. The Div 1 boys also up against a very settled NAIS team opened the scoring with Max and went into half time 1-0 up, however NAIS came back early in the second half and, in trying to score the winner, WCIS were caught twice on the break and lost 1-3. Zach was outstanding in goal and Alex worked tirelessly in midfield. The final game for the week came up on Thursday with the Div 1 boys against SHISD in an 11aside friendly. The game before Christmas had finished 3-3 so a tightly fought contest was expected. Max was outstanding scoring all four and Wellington had chances to finish the game which were unfortunately not taken. Another last minute goal denied victory with the game finishing 4-4. Overall disappointment but the boys displayed a lot of character in each game and were unlucky not to gain a win from the three games.