Wellington welcomed Mr Carlton Palmer as prospective Director of Sport
Following very much in the footsteps of the prestigious Wellington College in the UK , Wellington in Shanghai wants to establish itself from day one as a centre for sports education in China.  As a first step in this direction, and also as a sign of intent, Wellington is delighted to unveil Mr Carlton Palmer, former professional footballer (capped eighteen times for England), club manager and current football TV pundit, as the school's prospective Director of Sport.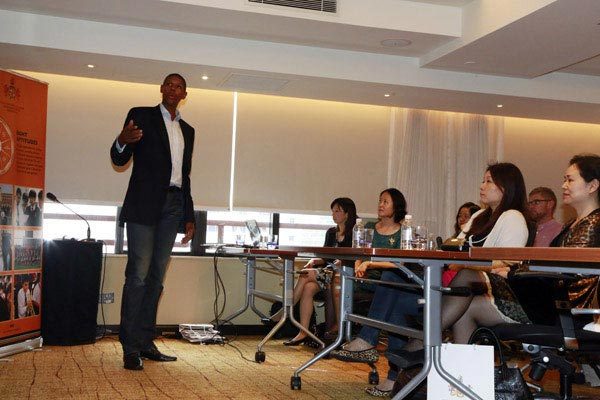 During his visit to Shanghai, Mr Palmer visited the school site and the Oriental Sports Center facilities and commented, "I am thrilled by the scope and potential of this school, its heritage and its sporting pedigree. The sports facilities are first-class and I'm confident that Wellington will become a major sporting centre both for Shanghai and China."
With Active Kidz Shanghai a community-based organisation dedicated to providing quality sports and recreational programs for children of the international community, Wellington co-hosted Mr Palmer's football clinic for 40 children. Children enjoyed the first-hand experience from Mr Palmer. At the end of the session, the queue for autographs was seemingly endless.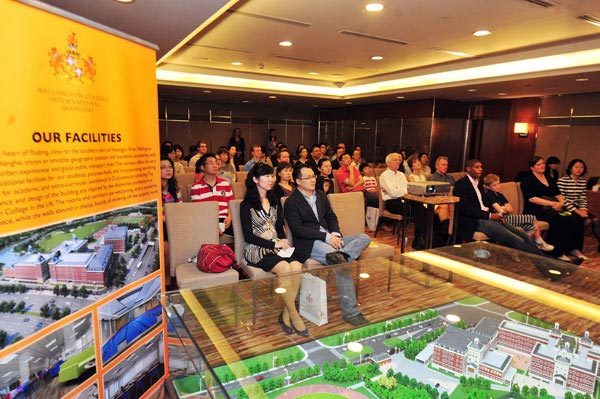 At Wellington our aim is to provide a sports programme that is based on enjoyment, learning and performance. We believe in the development of the whole child, the fostering of an 'active life' philosophy and the promotion of a lifetime investment in sport and physical activity. Carlton Palmer, with his sporting background, coaching skills and desire to succeed, is ideally suited to lead such a programme. Sport will be just one aspect of the unique Wellington Eight Aptitudes model of education, whereby we aim to develop the whole child by nurturing the eight aptitudes, or intelligences, through the widest possible array of studies and activities.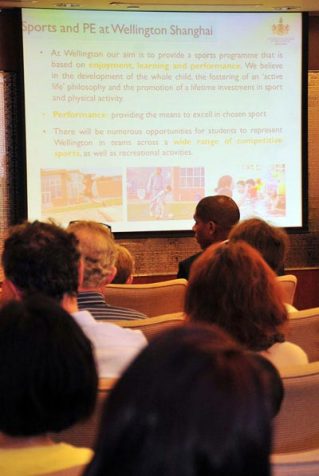 There will be numerous opportunities for students to represent Wellington in teams across a wide range of competitive sports, as well as recreational activities. Wellington's state-of-the-art sports facilities include tennis, basketball and squash courts, football, rugby and cricket pitches, and a 25m swimming pool. The main sports centre caters for a wide variety of indoor games as well as specialist fitness rooms and dance studios. Wellington also has access to the neighbouring Oriental Sports Center, the home of the Chinese National Aquatic Center. Carlton Palmer also plans to establish within the Wellington sporting programme, a Sports Academy, where talented day and boarding students have the opportunity to develop their skills in particular sports, under the guidance with the highly-qualified national and international coaches. In this way we will provide our students with every opportunity to realize their personal sporting aspirations. "The vision of the Wellington Sports Academy's is to create a player-centred approach to coaching, which encourages students to think for themselves in competitive situations, and thereby help them to raise their personal self-awareness and performance, whether in the context of a team or an individual sport." Mr Palmer explained. A series of Wellington sports scholarships will be available.